Every 2020 Subcompact Car Ranked from Best to Worst
Subcompact cars are the smallest of the bunch. And, lately, they've been somewhat of a lost art. Buyers are instead opting for subcompact and compact SUVs, vehicle classes that didn't really exist over a decade ago. In fact, these models are slowly getting the ax. Just this year, the Toyota Prius C and the Ford Fiesta ended production.
Even so, this class of small cars remains popular with first-time drivers and car buyers because of their budget-conscious prices. And there are some surprising high points in these cars that are most often overlooked by consumers. We rank 10 subcompact cars from best to worst depending on their driving performance, standard features, design, and value.
10. 2020 Mitsubishi Mirage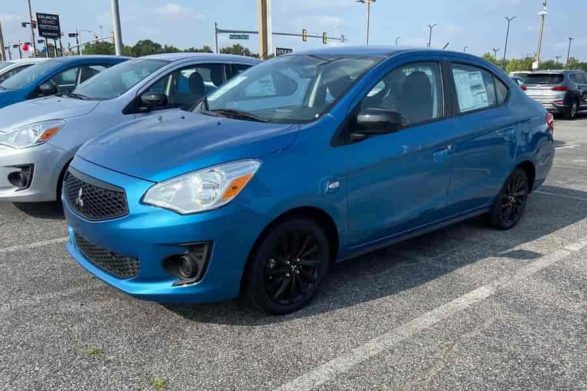 (image via Facebook)
About the only positive thing we can say regarding the 2020 Mitsubishi Mirage is that it's one of the least expensive vehicles currently on the market. It will get you from point A to point B for the least amount of money possible (at least up front). The dated design and poor materials don't even try to give you the illusion of purchasing upward, however. Yes, there are more expensive vehicles on the market, but, honestly, they are also simply better cars.
9. 2020 Chevrolet Spark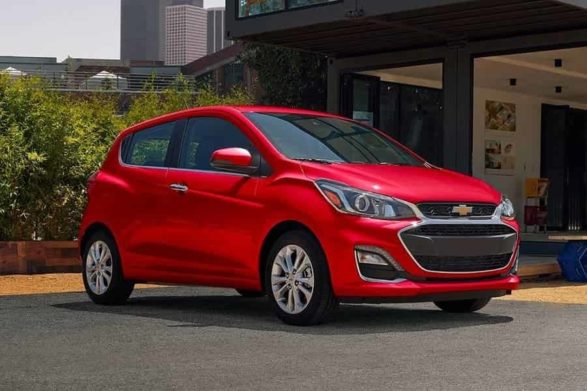 (image via Facebook)
The Chevy Spark is sticking around, at least for now. But if future models fall near the bottom of the subcompact heap, like the 2020 Chevrolet Spark, then don't expect it to stick around very long. It does come with some nice standard tech features. Yet, when compared to the competition, the cargo space and second-row seating aren't as roomy as other vehicles in this class.
8. 2020 Chevrolet Sonic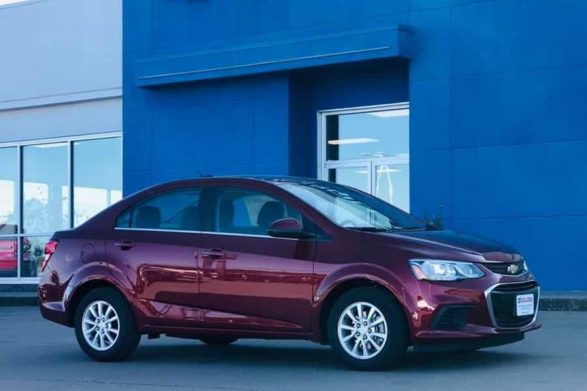 (image via Facebook)
The 2020 Chevrolet Sonic performed better than its smaller sibling (the Spark), but even so, it's around the middle of the pack. Like the Spark, the Sonic has some pretty good standard tech offerings. Where it fell short was in low fuel economy ratings and below-average cabin design. Having said that, it is a sporty little zipper.
7. 2020 Nissan Versa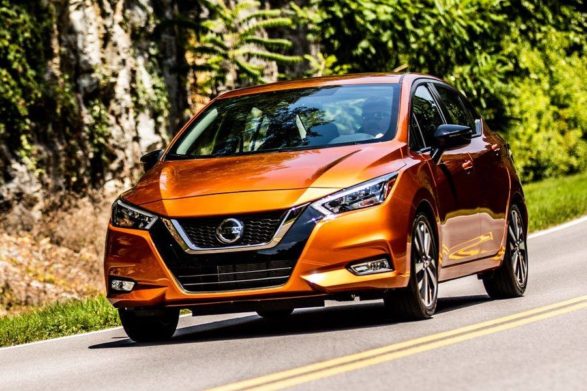 (image via Facebook)
The 2020 Nissan Versa is the most affordable vehicle on the market. For that low price, you'll be paying for cheap finishes and materials around the cabin. But on the positive side, the cabin is actually pretty spacious for a car this size. Also, this Nissan has good reliability ratings. Having said that, it is somewhat underpowered and is lacking some helpful safety features of more expensive Nissan models.
6. 2020 Toyota Yaris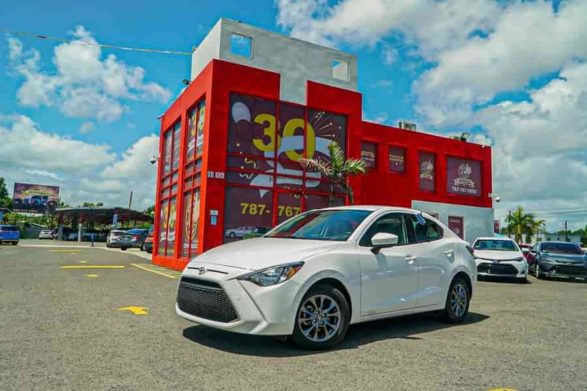 (image via Facebook)
The 2020 Toyota Yaris finishes middle of the road. It's not the best, but it's also not the worst. Is it underpowered? Sure. But it has great fuel economy ratings (something to be expected for small cars), and it has an intuitive cabin layout that doesn't feel as cheap as the vehicle's price might suggest.
5. 2020 Hyundai Accent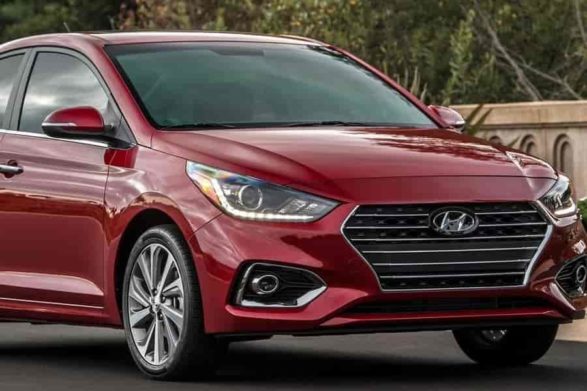 (image via Facebook)
The 2020 Hyundai Accent finish just behind the leader thanks to the incredible value that it offers buyers. It includes many standard features at lower prices than competitors. It also has great fuel economy and an intuitively designed cabin.
4. 2020 Kia Rio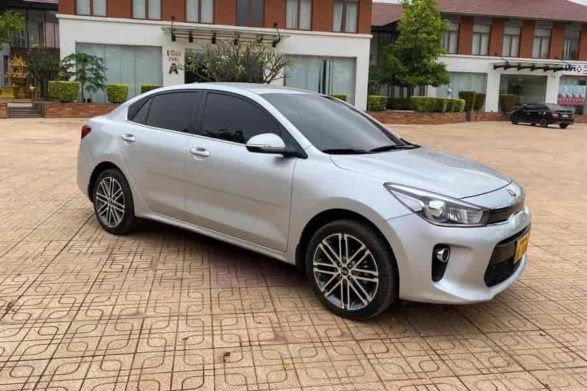 (image via Facebook)
The 2020 Kia Rio comes in third on our list. Like it's South Korean cousin (the Hyundai Accent), the Rio comes with an array of standard features at prices lower than other competitors. A well-designed interior coupled with above-average handling place this subcompact among the best-performers!
3. 2020 Mini Cooper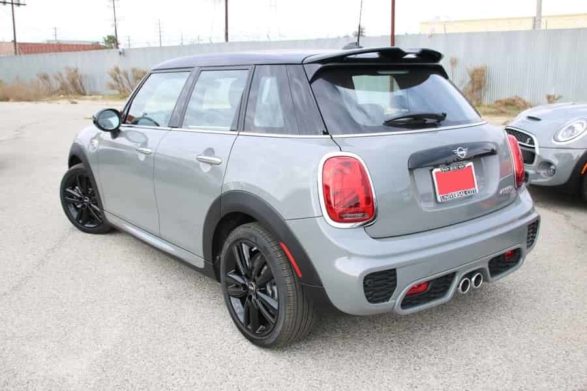 (image via Facebook)
The 2020 Mini Cooper scored most highly when it came to driving and handling. This little car is sporty and zippy. It will get you where you need to go, and you'll have fun getting there along the way. We also appreciate the incredible array of customization features to make the Mini uniquely yours. Our one gripe: trunk space.
2. 2020 Honda Fit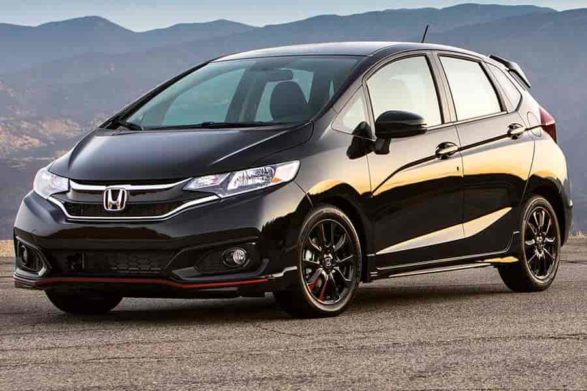 (image via Facebook)
The 2020 Honda Fit is near the top of the subcompact class. Its hatchback design gives it an open and spacious cabin that offers an array of flexible configurations. It's also fun to drive thanks to a sporty engine and capable handling. The Fit should be on the top of your list if you're looking for a car for new drivers.
1. 2020 Chevrolet Bolt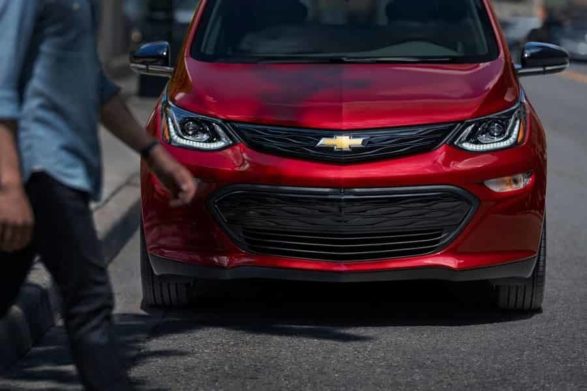 (image via Facebook)
When it comes to owner reviews, the Chevrolet Bolt has some of the highest consumer ratings of any car on the market. Its subcompact length might be a little hidden due to its hatchback design and higher seating position. This fully electric vehicle uses no gasoline and produces no emissions.
An updated battery design this year gives it one of the longest ranges of any true EV on the road: an EPA-estimated 259 miles. Some drivers do find the front seats to be narrow, however.