Every 2019 Wagon Ranked from Best to Worst
Station wagons were the original SUVs. But when you say "wagon" today, it conjures up unfortunate imagery of wood paneling bench seating. That's too bad because today's modern wagons often receive praise from critics for combining the cargo versatility usually found in SUVs with the driving and handling performance of cars.
Car buyers today, however, have much preferred the higher seating height found in SUVs to the more car-like wagon. As such, there are few left in the American market, and nearly all are made by foreign car manufacturers. (This body style is much more common overseas in more compact, congested cities and in countries with stricter emissions standards.) If you're one of the few Americans actually in the market for a modern wagon, there are still some stellar options!
We rank 12 wagons from worst to best by combining their ratings on driving performance, standard features, design, and value.
12. 2019 Fiat 500L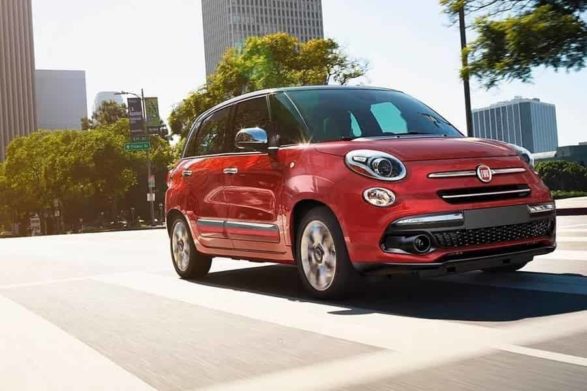 (image via Facebook)
The 2019 Fiat 500L is roomy on the inside, and its boxy dimensions allow for ample cargo space. However, it falls to the bottom of the list thanks to few safety features, poor reliability rankings, and a subpar driving experience. The handling and acceleration from the engine simply aren't in the same realm as the 500L's competitors. By splurging just a little bit more, buyers can have more features and a better vehicle.
11. 2019 Mini Clubman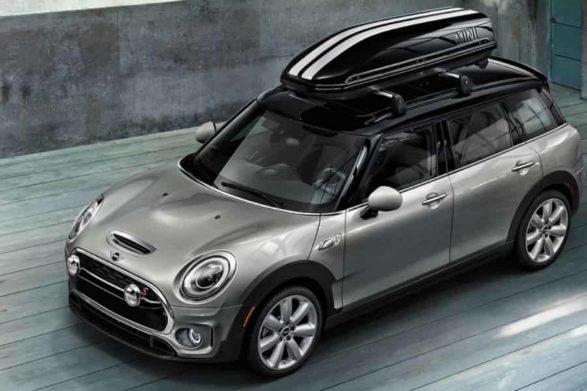 (image via Facebook)
The Mini Clubman has some of the same problems as the Fiat 500L. The boxy styling allows for an open, spacious cabin and cargo hold. There's plenty of room for passengers and anything they want to bring along. But after a few years, maintenance and general ownership costs tend to be higher than average. It also has lower fuel economy ratings than other vehicles in this class. And, surprisingly, there's no Android Auto offered.
10. 2019 Jaguar XF Sportbrake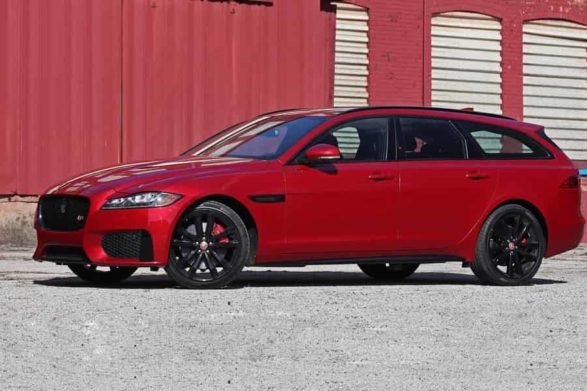 (image via Facebook)
The Jaguar XF Sportbrake has some good things going for it. Its spacious proportions are something you would expect out of a wagon, and it has nimble handling, feeling more agile than the longer vehicle length would indicate. Surprisingly, though, the engine is underpowered for the sporty feel of the XF. That's something that Jaguar typically excels at. It's also a luxury brand and priced as one. Those price points make it a tougher sell when there are cheaper options that perform just as well.
9. 2019 Buick Regal TourX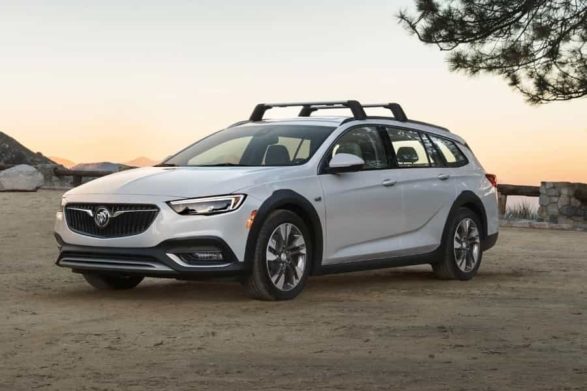 (image via Facebook)
Based on the Buick Regal sedan, the Buick Regal TourX stretches the dimensions to offer all the pros a wagon has to offer while retaining all the things we liked about the Regal sedan. Styling is sporty, if a little unoffensive. But it's anything but bland. The sportiness carries over into the drivability; it's peppy and well-mannered. Like other Buick models, the cabin is sleek and quiet as can be. We also appreciated the roof rails that were easily within reach (unliked on a taller SUV). However, the desirable options are all on pricier models, and for those price points, buyers could have a slightly more luxurious offering from another brand.
8. 2019 Subaru Outback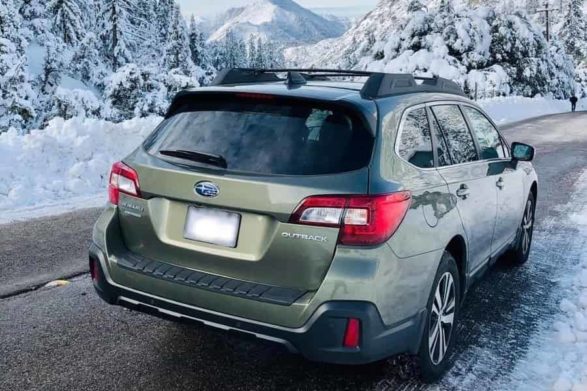 (image via Facebook)
The Subaru Outback is the reigning king of the station wagon as the sales leader on this list. If you ask most Subaru owners, though, they'd tell you they own an SUV. They wouldn't be entirely wrong, seeing as how Subaru styles and markets the Outback. It truly excels when it comes to safety. Subaru's EyeSight active safety features are standard across all models beginning this model year. It also has great safety scores and standard all-wheel-drive. The only thing missing is a more spirited engine.
7. 2019 BMW 3-Series Touring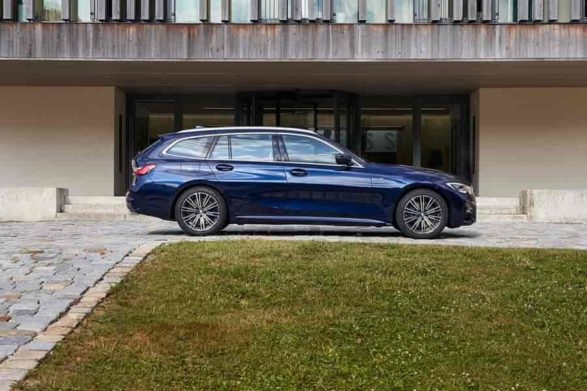 (image via Facebook)
Like the 3-Series sedan this BMW is based on, the Touring model offers drivers the sporty driving dynamics you've come to expect from BMW. Precision handling and a smooth ride with plenty of get-up-and-go to push you through turns, corners, and straightaways. The curious thing, though, is that there isn't a lot of tech options for this luxury vehicle and the interior quality seems more at home at a lower price point.
6. 2019 Volkswagen Golf SportWagen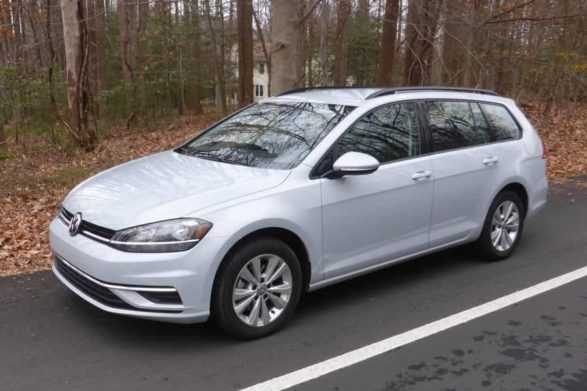 (image via Facebook)
The biggest knock against the VW Golf SportWagen is the exterior sheet metal. It is bland as bland can be. This is, unfortunately, the minivan of wagons. The interior, likewise, won't blow your socks off, but it is straightforward in an intuitive minimalistic way. That's sometimes appreciated instead of an overload of busy tech-heavy screens and buttons. Otherwise, the handling is solid and steady, and the Golf SportWagen has decent fuel economy ratings. It's the last model year of production, however, so wave goodbye.
5. 2019 Volvo V60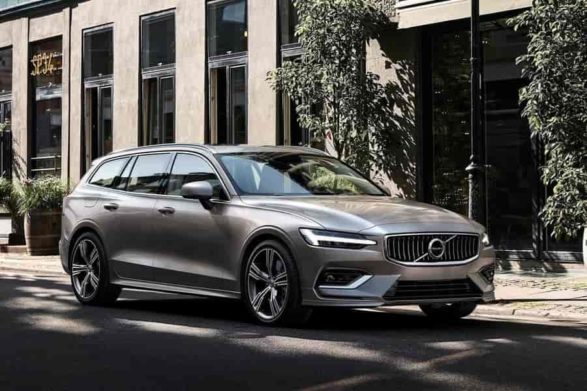 (image via Facebook)
Where the VW interior was blandly minimalistic, the Volvo V60 is elegantly so. Materials match the luxury price point, and there is helpful tech without being too confusing to understand. Volvo makes some of the best interior layouts on the market these days. The shorter length does have less cargo space than some rivals (keep scrolling for the solution to this problem), but that is made up for by an elegant driving experience. Cruising down the road is a refined and quiet experience.
4. 2019 Volvo V90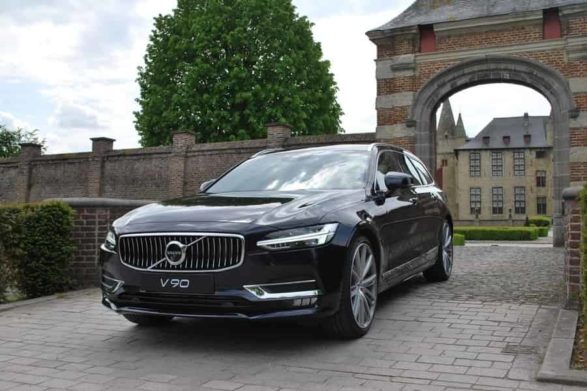 (image via Facebook)
The Volvo V90 is essentially the same as its V60 cousin just with a longer wheelbase. That fixes the cargo space drawbacks of the smaller model. But the V90 goes further by adding a laundry list of standard high-tech and safety features. Granted, it does cost more, too. The one knock is that the V90 has a somewhat below-average predictability rating for its luxury class laurels.
3. 2019 Porsche Panamera Sport Turismo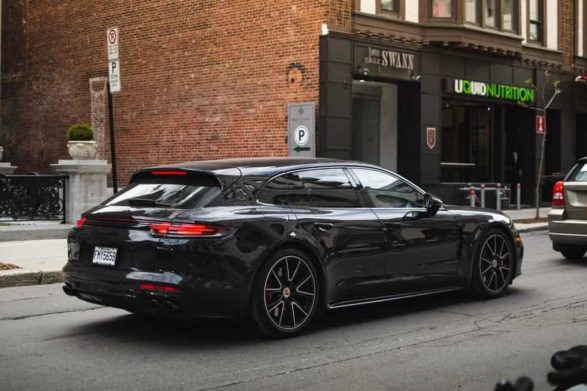 (image via Facebook)
The infotainment of the Porsche Panamera Sport Turismo is an example of why we preferred the Volvo's interior. The lack of physical knobs and buttons, while "modern" can, in practice, be somewhat cumbersome. But otherwise, this is another solidly built and performing Porsche machine. Even with the longer length (than the Panamera sedan it is based on) the Sport Turismo is nimble, sure-footed, and sporty. It is pricey, but buyers get luxury-level tech and safety offerings like a heads-up display (new this year). There's even a plug-in hybrid model for environmentally conscious buyers.
2. 2019 Audi A4 Allroad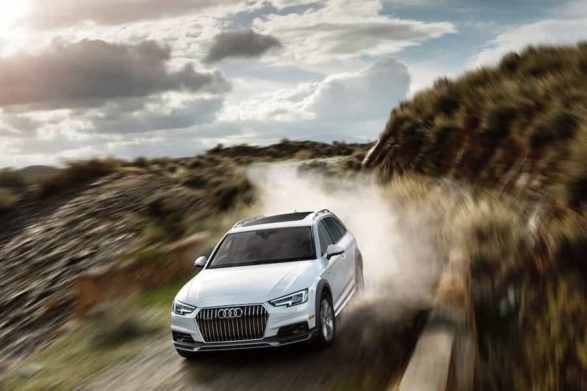 (image via Facebook)
The Audi A4 Allroad might be in the luxury class, but it's actually affordably priced when compared to other family vehicles on the market. Plus, it does things few SUVs can do. It has plenty of space for passengers and cargo while giving drivers a smooth ride, zippy acceleration, and precision steering. It also has top safety scores and a trim level for nearly every budget. It's an Allroad all-around winner!
1. 2019 Mercedes-Benz E-Class Wagon
(image via Facebook)
The only reason the Mercedes-Benz E-Class Wagon beats out the Audi is that the luxury on this vehicle is truly unmatched. Is it attainable for the masses? No. But that doesn't mean that it's no less well designed. The interior is elegant, upscale, comfortable, and roomy. The cushiony ride and sound-deadening create an almost eerily quiet cabin…that is, before you turn on the luscious sound system. Not only does the E-Class Wagon come loaded with tech and safety features, but it also features muscular engine choices. It's not just one of the peak wagons but a top-notch option across-the-board.