The Secret to Asking for Referrals — and Getting Them
Access Now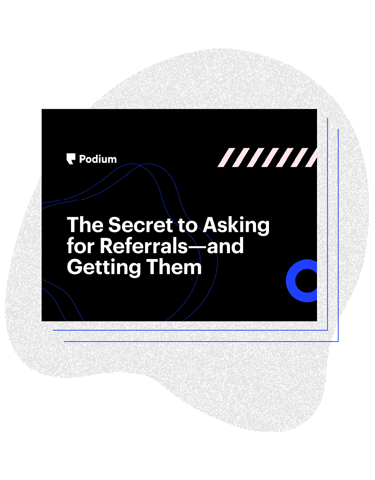 Feel awkward asking for a referral? Here's the secret.
71% of companies who introduce referral campaigns see higher conversion rates. But we get it, it can be hard to know how to start. In our newest ebook, we'll walk you through the secret to asking for referrals and 5 ways to increase the number you get.
Learn how to turn your customers into advocates and raise your bottom line.
5 proven ways to increase referrals
Key insights into optimizing online reviews
3 steps to formulate the perfect ask
By Podium