Safety Pays: A Dealer's $27 Million Bad Day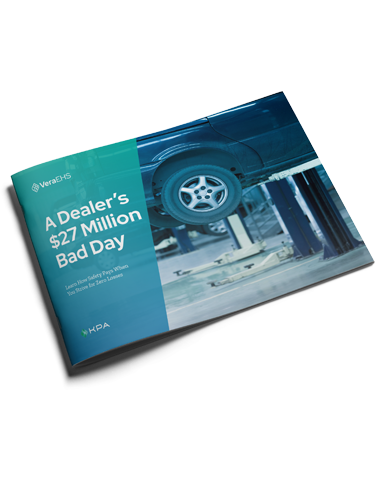 How can one workers' compensation accident cause a dealership to need over $27 million in sales to make up for the loss?
The direct and indirect costs of a workplace injury can have a significant impact on your dealership's bottom line. When you look at how quickly costs from one incident add up, it becomes clear just how well safety pays as you set your sights on a zero-loss rate.
In this eBook, you'll learn:
Direct and indirect costs you need to be aware of
How one incident can lead to medical costs, citations, legal settlements, and costs in time lost
How safety pays when you strive for zero loss
By KPA