Junkyard Find: 1974 Mercury Montego MX Brougham 4-Door Pillared Hardtop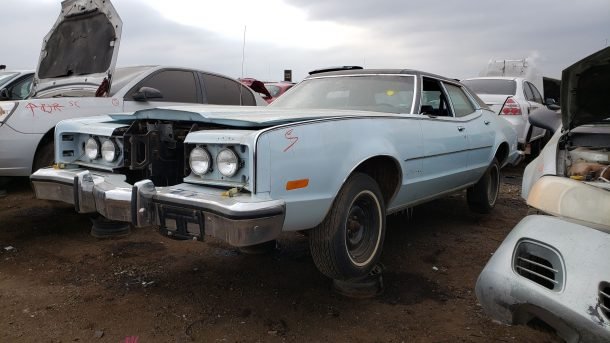 For the connoisseur of Malaise Era Broughams, the Mercury Montego MX Brougham checks all the boxes: long hood, "stitches" molded into plastic door panels, unapologetically phony "wood" dashboard trim, low-compression smog V8, and obvious kinship with a much cheaper corporate twin. That's what we've got with today's Junkyard Find from the year of Richard Nixon's resignation.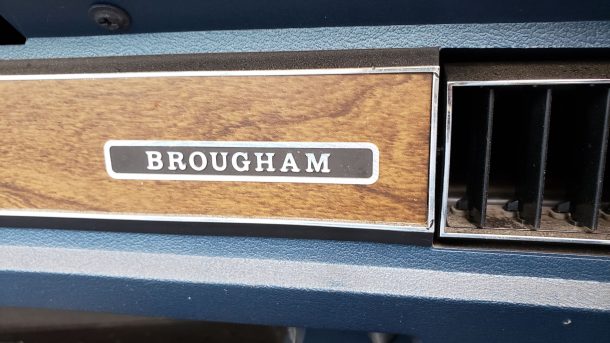 Ford redesigned the midsize Torino for the 1972 model year, and this version achieved renown as the Starsky & Hutch car. For just about every Ford model back then, there was a Mercury sibling, and in this case the Montego had been paired with the Fairlane/Torino since the late 1960s. Natrually, there was a Gran Torino Brougham in 1972.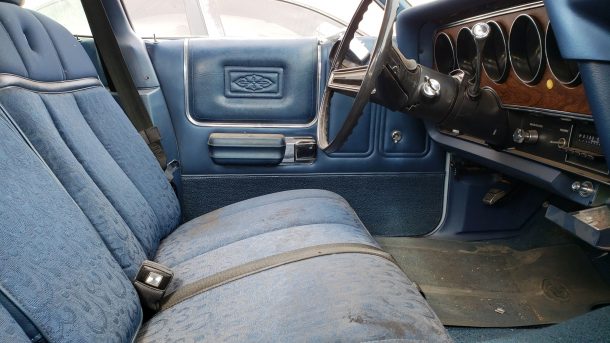 This car has the "flight bench" interior, which sounds serious.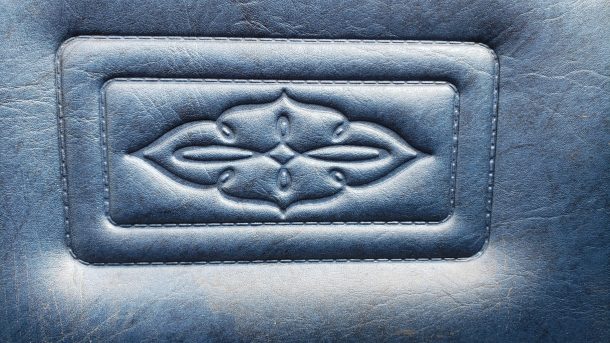 These may be the most Broughamic door panels ever made.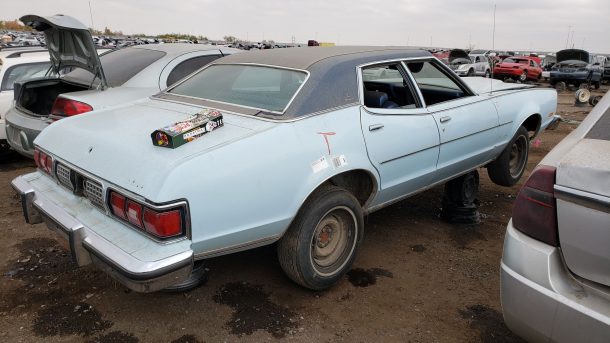 Torino/Montego buyers couldn't get a true four-door hardtop by this time, but frameless doors separated by pillars resulted in what Ford called the "4-door pillared hardtop."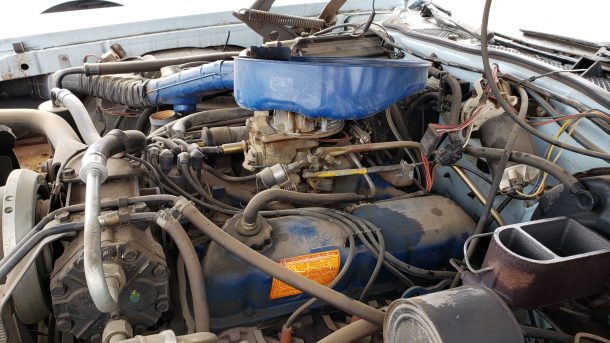 The '74 Montego's base engine was a 302-cubic-inch (5.0-liter) Windsor V8 rated at 140 horsepower. A 460-cube (7.5-liter) V8 with 244 horses was a seldom-ordered Montego option, and two unrelated 351-cubic-inch (5.7-liter) V8s appeared on the options list as well. One was the Cleveland with 246 hp and the other was the Windsor with 162 hp; this car has the 351 Windsor. A real 351C would have been grabbed instantly from a U-Wrench junkyard, but a Malaise 351W doesn't arouse much interest.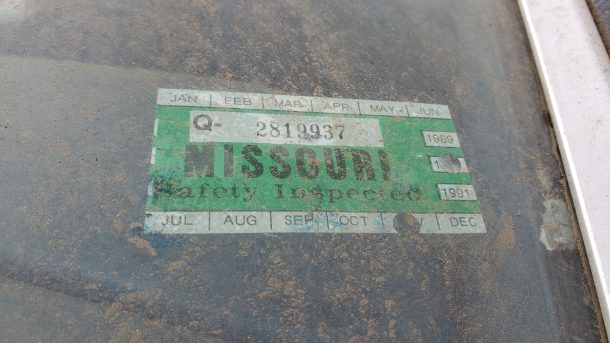 Looks like this car lived in Missouri, 30 years back.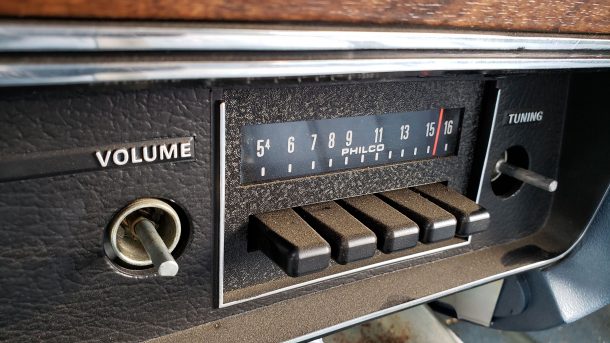 Factory radios cost plenty back in 1974 (AM/FM with 8-track cost $363.20 for this car, or about $2,030 in current bucks), so the sight of a probably-dealer-installed Philco AM-only unit isn't surprising. Just the thing for your favorite novelty hits of 1974!

So smooth that a scientist can assemble a 1″-screen black-and-white television on the road.
For links to 2,000+ additional Junkyard Finds, visit the Junkyard Home of the Murilee Martin Lifestyle Brand™.
Related