Ford Bronco Won't Be Eligible For X-Plan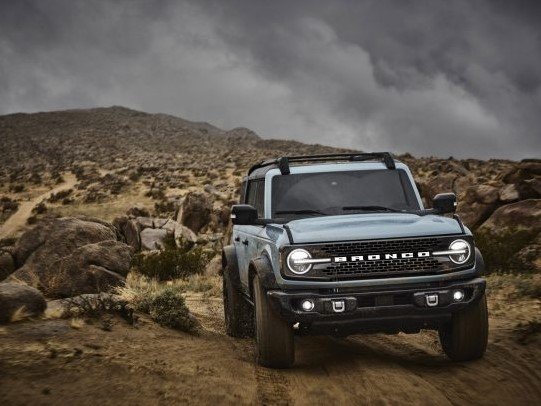 One of the perks of this, and any auto blogging job, really, is that you get paid to surf the Internet for car news. I came across something yesterday that suggested the upcoming Ford Bronco won't be available for pricing on the company's X-plan, which is the pricing plan for friends and family of the company.
I emailed Ford to fact-check this, and yep, it's true.
Here's what spokesperson Jiyan Cadiz wrote back in response to my query: "Due to unprecedented demand and limited supply, Bronco two- and four- door models will NOT be eligible for X-plan in 21MY. This is similar to other limited supply vehicles like F-150 Raptor, Mustang Shelby models. Bronco will offer AZD Plan pricing for all series except limited-run First Edition."
For the uninitiated, AZD is for employees, retirees, and dealers, respectively.
That may be a bummer for Bronco intenders who have a connection to the Blue Oval that would qualify them for the X-plan. But there is some good news for those who want to buy a Bronco, or people like me who pass time on their lunch building and pricing cars for funsies — the Bronco build and price tool may go live
on Ford's consumer site as soon as this coming Friday.
I might never buy a Bronco. But will I be building a manual-trans model with the best trim possible online as soon as this thing goes live?
You betcha.
[Image: Ford]
Related