Every 2019 Hybrid & Electric SUV Ranked from Best to Worst
Some people may say that an environmentally friendly SUV is an oxymoron. But let's face it. In America, SUVs are selling like hotcakes, and if you want them to start adopting a lifestyle that's not as heavily based on fossil fuels, then a hybrid or electric SUV isn't a bad place to start.
Everything from traditional hybrids (non-plugs) to plug-ins to fully electric vehicles are included on this list. In fact, many are superior to their traditional gasoline counterparts thanks to the added horsepower and instant torque of electric motors. It seems the newest trend is to offer a hybrid SUV with 4WD standard.
We rank 15 hybrid & electric SUVs from best to worst by combining their ratings on driving performance, standard features, design, and value.
15. 2019 Nissan Rogue Hybrid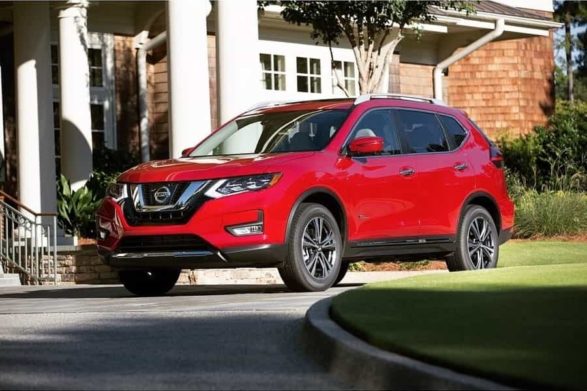 (image via Facebook)
The 2019 Nissan Rogue Hybrid received great safety ratings from the NHTSA and it can often be found for a very affordable price given the many discounts Nissan runs for the Rogue. However, when comparing it to the rest of the hybrid SUV pack, the Rogue Hybrid has some of our least favorite regenerative breaks. The interior is a little dated, and the powertrain doesn't seem as mature as others on the market.
14. 2019 Lexus NX Hybrid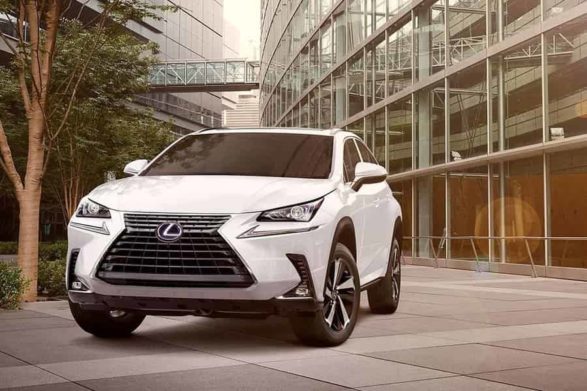 (image via Facebook)
Like most other Lexus vehicles, the NX Hybrid has top-notch reliability ratings. It also has one of the best fuel economy ratings of any gas-powered SUV: 33 MPG in the city and 30 MPG on the highway. So what dragged the NX Hybrid down to the bottom of the list? Frankly, one of the worst infotainment layouts on any vehicle. Lexus console styling has never been our preference, but this is frankly bizarre. It also has below-average cargo space for this class of SUV.
13. 2019 Kia Niro (Plug-In Hybrid & EV)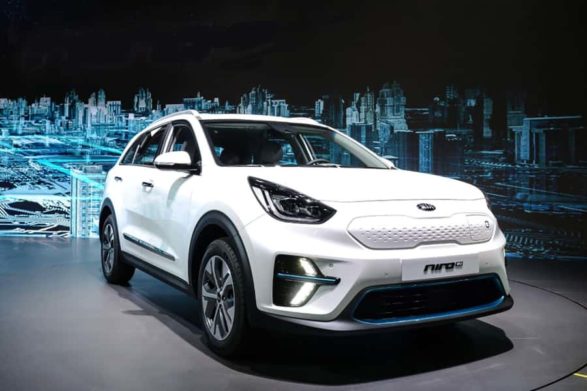 (image via Facebook)
The Kia Niro is an interesting vehicle in that it doesn't come with a traditional gas-only engine. Instead, there are 3 flavors: a traditional hybrid (with up to 50 MPG combined ratings), a plug-in hybrid (that can travel 26 miles on electricity alone), and a true EV (with a top range of 239 miles). The range of the EV is one of the longest currently on the market.
On the downside, it is one of the smallest options on this list, and there is no AWD model. The handling is also a little mushy and could be more responsive.
12. 2019 Toyota Highlander Hybrid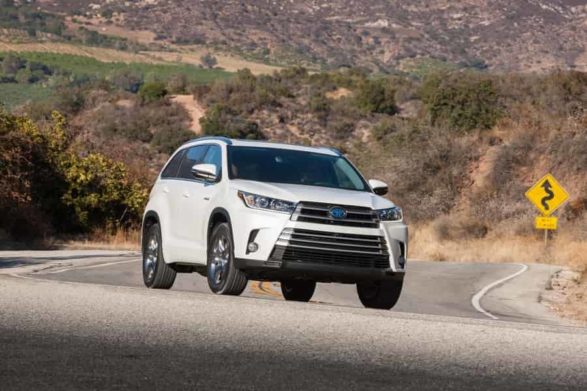 (image via Facebook)
Starting out with our dislikes, the Toyota Highlander Hybrid has a non-intuitive infotainment layout and the handling seems a little all-over-the-place. But it does have some positives. It's one of the few three-row options, which means it's also plenty spacious. It also has some in-demand standard safety features and good reliability ratings.
11. 2019 Lexus UX Hybrid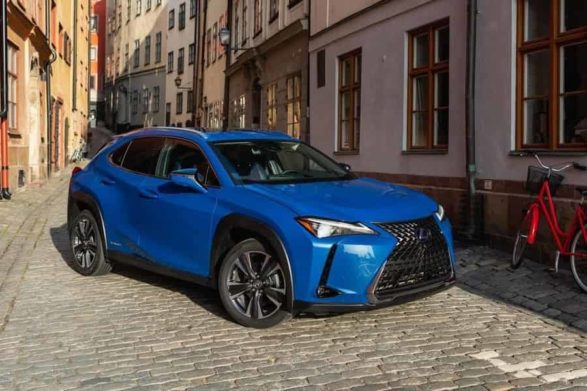 (image via Facebook)
The Lexus UX Hybrid is a brand-new model for 2019. Even smaller than its NX Hybrid sibling, the UX Hybrid doesn't fare much better on this list. The infotainment layout is confusing and, frankly, distracting. Its smaller size also doesn't allow for much cargo, but that means it's agile on packed city streets. Impressive fuel economy and taught responsiveness round out the positives.
10. 2019 Subaru Crosstrek Hybrid
(image via Facebook)
The Subaru Crosstrek Hybrid is a plug-in version of the traditional Crosstrek. On a full charge, the Crosstrek Hybrid can travel 17 miles using the electric motor before the gas engine kicks in. That's not as far as some competitors, but it's nothing to scoff at. It has standard AWD and plenty of features for the price point, but you won't be loading it up with much cargo thanks to the small dimensions.
9. 2019 Lexus RX Hybrid
(image via Facebook)
We keep picking on Lexus for their confusing infotainment system, but they really do make it hard to love! We'll skip beyond that criticism because, otherwise, there is much to love with the RX Hybrid. The cabin is upscale and roomy. The ride is gentle, and the regenerative breaks are some of the best in the biz. The RX Hybrid also has superior reliability ratings.
8. 2019 Tesla Model X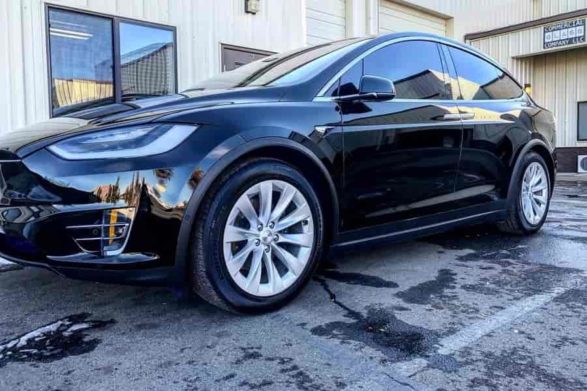 (image via Facebook)
The Tesla Model X is all-electric, so if you're looking to get rid of gasoline altogether, this is an option for you. A fully charged battery will take you a whopping 325 miles (a distance only exceeded by its sedan sibling). The Model X has quick acceleration and an airy cabin, partially thanks to the glass roof.
Yet, Tesla as a whole has some major quality control issues. Additionally, the X-Wing doors (which open upward, not outward) on the Model X are a notorious maintenance problem.
7. 2019 Acura MDX Hybrid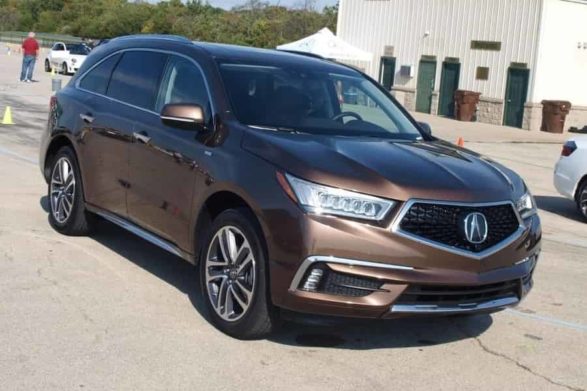 (image via Facebook)
The Acura MDX Hybrid is a sporty hybrid SUV with responsive steering and a peppy, energetic engine (while simultaneously being more environmentally-friendly than the original). Go figure! The MDX hybrid also has a good list of features that are accessible and affordable. One of the downsides, though, is that it has lower quality materials for a "luxury" class, along with above-average ownership costs.
6. 2019 Toyota RAV4 Hybrid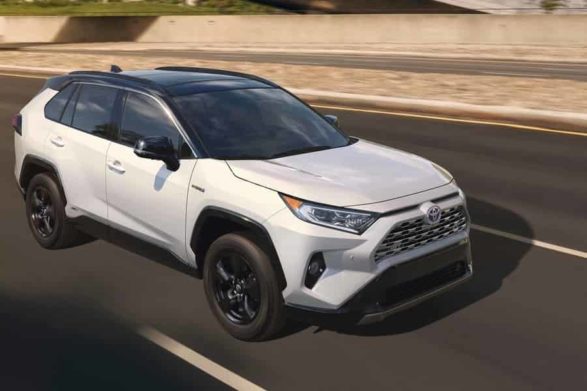 (image via Facebook)
The Toyota RAV4 Hybrid is the best-selling hybrid in the United States. Yes, that's right. Toyota even sold more RAV4 Hybrids than the Prius. Remember what we said at the beginning? SUVs are selling like hotcakes!
The 2019 RAV4 Hybrid is completely redesigned for this model year, and we think it's a looker. It has lots of standard tech and safety features. Plus, it has a good amount of cargo space. The interior is a little gimmicky to us, but it's by no means subpar.
5. 2019 Hyundai Kona Electric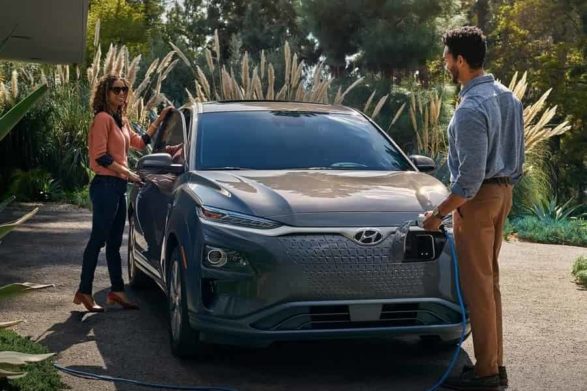 (image via Facebook)
We rated the Hyundai Kona highly in our subcompact SUV rankings (#1, in fact). The EV version of the Kona is even better. On a full charge, the Kona Electric will travel 258 miles, which is one of the longest ranges of any non-Tesla car. As Hyundai is known for, there's an embarrassing amount of standard features at an affordable price.
The Kona Electric is also zippy and athletic with great handling. Even though it's marketed as an SUV, we would probably classify this vehicle as a lifted wagon. Therefore, the rear seats are snug, and cargo space is on the lower end of the spectrum.
4. 2019 Audi e-Tron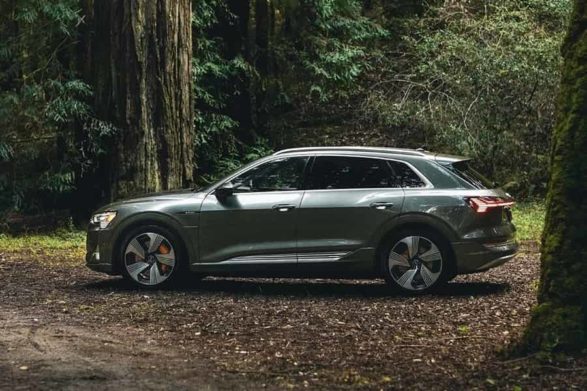 (image via Facebook)
The Audi e-Tron is a brand new offering from the luxury German automaker. This EV SUV will go 204 miles on a single charge, and it will get you to your destination using state-of-the-art technology and upscale cabin materials. It's comfortable and responsive, even if a little expensive. Cheaper competitors can travel further on a charge.
3. 2019 Chrysler Pacifica Hybrid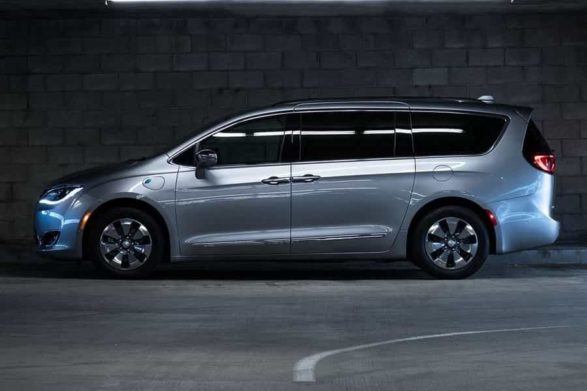 (image via Facebook)
Thanks right. We placed a minivan at #2 on this list, and we aren't embarrassed about it. The Chrysler Pacifica Hybrid is a plug-in variant of Chrysler's popular minivan. On a full charge, it can travel 32 miles on battery alone. That's almost double the Subaru Crosstrek from earlier in the list, and a decent "running errands" distance before the battery kicks in.
It has composed handling, a comfortable ride, a lengthy list of features, and an intuitive infotainment layout. The interior is large and spacious with enough room for the whole family and all of their cargo. The only drawback is that the second row doesn't fold into the floor like the non-hybrid version.
2. 2019 Porsche Cayenne E-Hybrid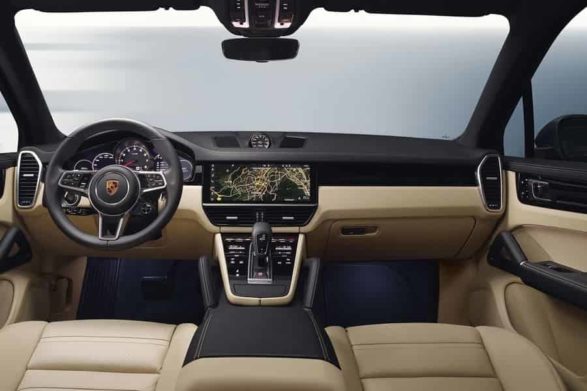 (image via Facebook)
The Porsche Cayenne E-Hybrid is a plug-in version of the Cayenne SUV. It can travel 13 miles on battery alone when fully charged. Is that a lot? No, but it's something. As Porsche is known for, the Cayenne E-Hybrid has a responsive powertrain, powerful engines, and taught handling. The interior cabin is just as lush as the gasoline-only model. Does it have the best fuel economy ratings for a hybrid? Not really, but if you're wanting a Porsche, you're probably more interested in driving dynamics anyway.
1. 2019 Jaguar I-Pace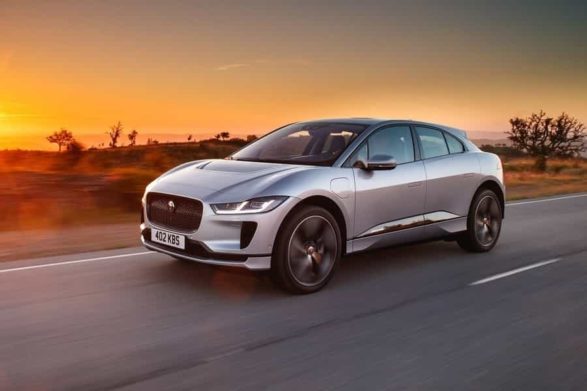 (image via Facebook)
The Jaguar I-Pace is a brand-new model for 2019. Its 234-mile range is among the best of the non-Tesla vehicles. The I-Pace proves you don't have to compromise an exciting driving experience desired by car enthusiasts for environmentally friendly performance. The driving dynamics are stellar, acceleration is nearly instantaneous, and the cabin is elegantly laid out. The Jaguar I-Pace is the one to beat so far.