Every 2019 Full-Size Luxury SUV Ranked from Best to Worst
There are actually a few more full-size luxury SUVs on the market than in the non-luxury class. We're guessing it's because the luxury components make a better case for the high price points of full-size SUVs. Sales are starting to pick up in the full-size luxury class as gas prices remain relatively stable. With their high profit margins, automakers are happy to keep pumping them out and selling them to customers.
We rank 9 full-size luxury SUVs from best to worst by combining their ratings on driving performance, standard features, design, and value. Go big or go home, right? And bring the whole family along!
9. 2019 Lexus LX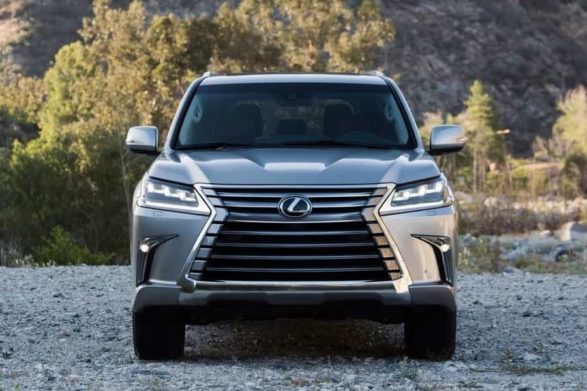 (image via Facebook)
The third generation of the Lexus LX has been around since 2007, but it did have a major facelift in 2015. Therefore, it doesn't seem as dated as one might think. A frustrating infotainment system, however, plagues this Lexus. And while it does hold its own when it comes to off-roading, competitors are more agile and offer smoother handling on paved surfaces. For a full-size SUV, it does fall to the bottom of the class for cargo capacity.
8. 2019 Toyota Land Cruiser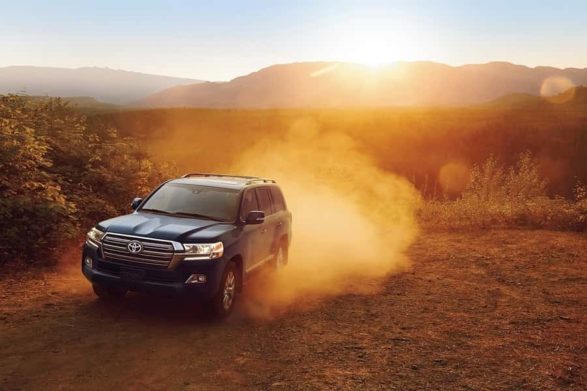 (image via Facebook)
Toyota's Land Cruiser is a legendary vehicle, but the 2019 model is beginning to show its age. The bulky third row is burdensome to adjust, making it a difficult task to expand cargo space. It also has below-average fuel economy, something Toyota typically excels at. You may be wondering what a Toyota badge is doing on the luxury list. It's a contradiction that shows up in the interior—reaching for the luxury class but being a mainstream automaker. The interior is well-laid out, and build quality is solid. Yet, competitors like Mercedes, Land Rover, and BMW are simply more opulent.
7. 2019 Infiniti QX80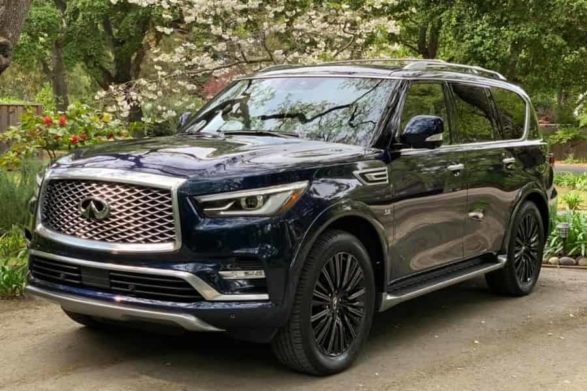 (image via Facebook)
There are pros to the 2019 Infiniti QX80, it just falls behind other competitors. It is one of the more affordable options on this list, and it has some of the best cargo capacity. The interior, however, is not as luxurious as other full-size luxury SUVs. Additionally, if you're paying top dollar, you expect to have the latest and greatest in tech offerings. The QX80, though, still doesn't have Apple CarPlay or Android Auto capabilities, among other missing tech features. And that's really part of the basics that vehicles should have these days!
6. 2019 Mercedes-Benz G-Class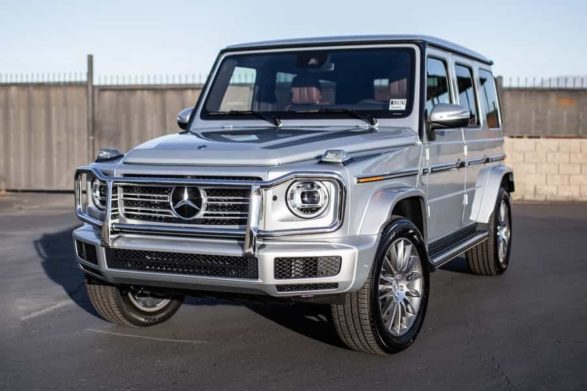 (image via Facebook)
When we say luxury, we really mean it when it comes to the Mercedes-Benz G-Class. The starting MSRP is just under a sky-high $131,000. That eye-watering price does land buyers a truly high-end cabin. It's easily the best in the class. Surprisingly, for being so opulent inside, the G-Class is a great off-roader. The downsides are, obviously, the price. It puts it out of reach of nearly everyone. And if you care about fuel economy, this is a real gas guzzler.
5. 2019 Cadillac Escalade
(image via Facebook)
Like its Chevrolet Tahoe relative, the Escalade comes in a standard length and a longer ESV version (akin to the Chevy Suburban). This makes it one of the most spacious vehicles on the market, and all that space can be had for a (relatively) less premium price than some rivals. It has powerful engines and a smooth ride to boot. On the downsides, the interior quality is decidedly less premium for this class, and we aren't big fans of the infotainment layout.
4. 2019 Land Rover Range Rover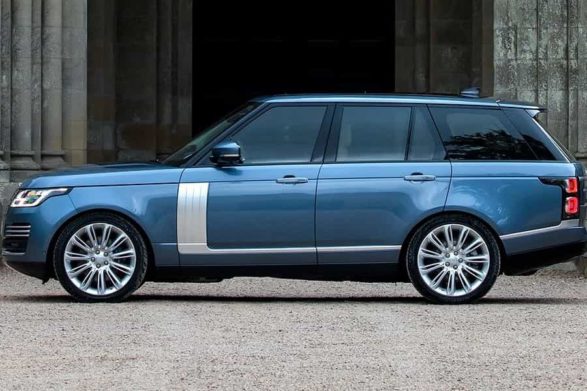 (image via Facebook)
New for 2019, the Land Rover Range Rover offers a plug-in hybrid option. With an EV-only range of 19 miles, you can do a short commute or some quick errands around town without ever using a drop of gas. The plush interior is matched with a smooth and capable ride experience. But don't let the smoothness on paved roads fool you. The Range Rover is also at home off-road and feels just as sure-footed there. One of the very few downsides is that some competitors best it when it comes to cargo space.
3. 2019 BMW X7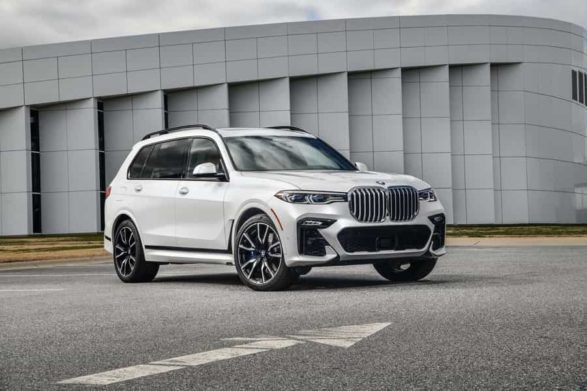 (image via Facebook)
The BMW X7 is the brand's first true stab at an American-style full-size SUV. It's the largest SUV that BMW makes, and it's a pretty good first at-bat for the German brand. It's got great fuel economy for its large size. Simultaneously, it should come as no surprise that the X7 has an array of strong, powerful engines. It's a common strong point among all of BMW's vehicles. The interior is also a standout since it features a long list of tech and safety features.
2. 2019 Mercedes-Benz GLS-Class
(image via Facebook)
The 2019 Mercedes-Benz GLS-Class is much more affordable than its G-Class sibling. Even though it has a lower price, the interior is no less plush. The upscale cabin materials are top-notch, and the interior is filled with three spacious rows of seating. There's enough room for the whole family. Powerful engines give plenty of pep when drivers press the gas, and the comfortable ride is only enhanced by the precision handling.
1. 2019 Lincoln Navigator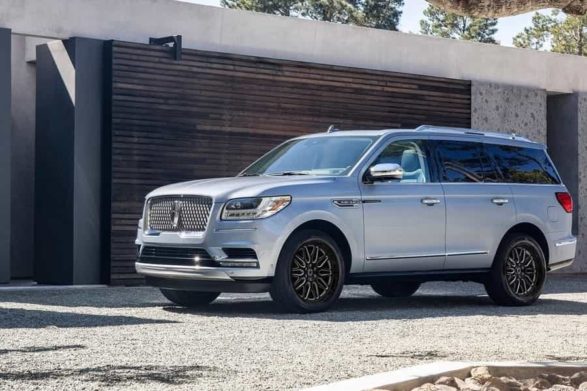 (image via Facebook)
The 2019 Lincoln Navigator took the top spot in our rankings because of its steady and confident ride. It also features plenty of passenger and cargo space. Speaking of the interior, it is handsome without being too overly complex. There is also a huge array of standard features to be found. Even better, the Navigator has class-leading towing capacity. The cherry on top of the whole package is an affordable price point, making it a great deal for family buyers.