Drive a Digital Transformation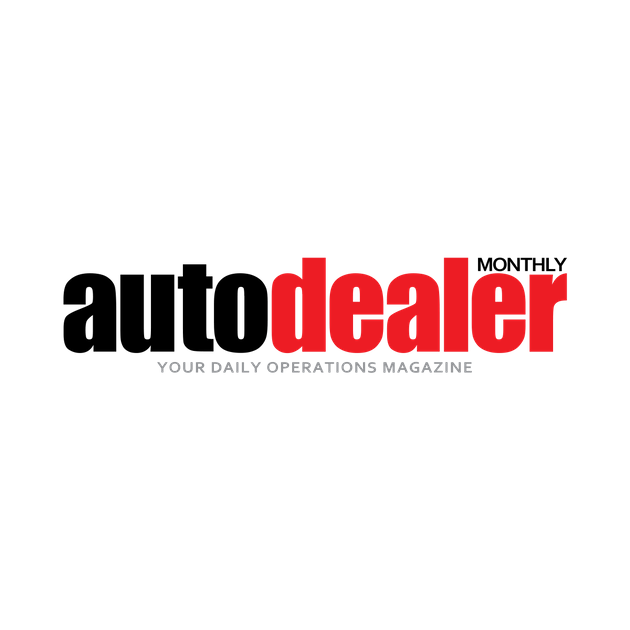 Since the COVID-19 pandemic swept the globe, the automotive industry has suffered setbacks and surprises. Lockdowns, travel restrictions and a fallout that includes semiconductor chip shortages and scarcity of raw materials has plagued the automotive sector for 12 months.
But dealer impact surveys by Roadster and NADA over the past year reveal a surprising trend—digital retailing is growing and transforming how dealers sell vehicles.
At the onset of the pandemic, a percentage of progressive dealers dabbled in digital retailing and saw positive results. The remaining dealers "knew they needed to modernize, but it was more of when versus if," says Michelle Denogean, chief marketing officer of Roadster, a leading provider of commerce solutions for car buying and leasing. She reports these dealers "watched the progressive dealers from the sidelines" to gauge their results.
The needle on digital retailing began to move as COVID-19 fears shuttered dealerships across the globe and 26% of dealerships found they could only sell cars online.The Roadster/NADA report, "Digital Retailing is Not DIY," found digital retailing changes accelerated in three waves as the pandemic rolled on, Denogean reports.
Wave 1 (May 2020): The industry sees a 49% growth in digital deal making with 27% of vehicles sold online. The results were eye opening. Dealers saw higher increases in profit with digital retailing than without it. On the front end, profit hit 52% versus 27% with digital retailing, while on the back end it reached 60% versus 35%.
Wave 2 (September 2020): In the second wave of changes, the study saw 44% of consumers conduct at least part of the buying process online and revealed digital retailing shortened transaction times, with one-third of transactions taking less than an hour.
The real marker during this second transformation occurred in sales productivity, with the average salesperson selling an average of 16 units. Michael Lucki, management instructor for the Academy at NADA, reports units per salesperson was stuck at 10 units for around three decades prior.
"They could work with multiple customers at once by selling remotely," he says. "We now have 87% of dealers saying digital retailing is here to stay and close to 90% of dealers saying they have digital retailing in place."
Wave 3 (May 2021): As inventory production and chip shortages increase retail profitability, consumer expectations for online retailing also are skyrocketing. "Around 86 % of consumers do at least part of their transaction online and 89% of dealers offer a digital retailing solution," Denogean says. "But now we have to look at how consumers use these solutions and how dealers can better meet consumer needs online."
NOT A DIY SOLUTION
Though the NADA/Roadster study finds most dealers offer digital retailing, how they carry this out runs the gamut from rudimentary to sophisticated. While high-tech solutions meet consumer needs, many digital retailing implementationss fall short, Lucki says.
"Consumers want to be able select a vehicle online, calculate their trade value, and calculate a payment that's approved at the same time," he says. "We traditionally have defined digital retailing as the ability to do that without dealership interaction."
As such, dealers often provide static information, collect the customer's name and contact info, and invite them to the showroom. "Instead of doing this, they should provide consumers with a link that lets them play with their down payment, vehicle specifications, and F&I and service packages to see how each impacts their purchase and final costs."
But the research found that most consumers still need a seller to guide the process. "Dealers remotely guided 80% of consumers in our study through the online purchase process, via phone or email, chat or text. " Denogean says.
Lucki stresses that consumers with excellent credit, a sufficient down payment, enough cash on hand to cover taxes and fees, and a trade without negative equity, can go farther down the sales process than consumers with credit challenges, negative trade equity, or who are unfamiliar with new vehicle programs, rebates and incentives.
For this reason, he stresses digital retailing requires customer care associates who can problem solve to meet customers' transportation needs. Dealers must view their websites as digital showrooms and man them with customer care associates to interact with customers, answer their questions, and guide the sale, he says.
EMPOWER SELLERS TO DO MORE
The NADA/Roadster study highlights a need to shift from traditional training and to empower all salespeople to sell F&I products and accessories.
"Digital Retailing is Not DIY" finds 82% of buyers now learn about service and protection plans online versus 42% when consumers do the entire process in person. Further, the study found 90% of consumers add F&I to the deal when they buy completely online versus 61% when they buy in-store. In other words, 50% of consumers are more likely to add F&I when they buy online.
"One of the most fascinating stats in our study is that 73% of consumers said they learned about service and protection plans online, even those who bought their vehicle at the dealership," Denogean says. "They educated themselves before they entered the sales process. A few years ago, the only way people could access service & protection plans online was through the OEM websites .
Dealerships see measurable gains when they use digital retailing to present F&I, service packages, and accessories to consumers earlier. The study found the biggest gains were with credit apps (44%), F&I (33%), and contracting (27%).
This sets the stage for further transformation among dealerships that traditionally introduced F&I products later in the sales process and only let F&I managers present them. "Every time we ask dealers coming through our classes if they feel comfortable letting any seller present F&I products, they say 'No,'" says Lucki. "But most feel comfortable letting their top salespeople introduce F&I."
Dealerships must shift power to sellers so they can introduce F&I, service packages and accessories earlier. "When we introduce these products sooner, we give customers more time to think about them," Lucki says. "The more consumers know about these products, the more likely they are to buy them."
FRICTION POINTS
A primary friction point uncovered by the survey is the appointment-based culture that dealerships cling to, Denogean says. "We found one-quarter of the time people come into the dealership because the dealership asked them to. There was no other reason to come in," she says.
There are many ways to address this friction. One is to stop relying on a linear sales process. If a consumer signals they want to do the sale online and have the vehicle delivered to them, then that's what the dealership should do. "There's nothing wrong with inviting them to come in, but when we stop the conversation or won't answer questions or give them a price unless they do, that creates friction," Denogean says.
Lucki adds, "The sales process cannot be linear anymore. That's not how consumers want to shop."
Sales personnel can retain control and solve transportation problems by engaging customers where they want to shop. Ask questions that simplify the buying process. How do you prefer to communicate? Do you want to meet in person? Would you like to do an overnight test drive? Should I bring the vehicle to you?
"Successful dealers match the process to the customer," he says. "You are still in control, but you let the customer decide the terms."
TECHNOLOGY TOOLS
Recognizing that digital retailing is here to stay, Roadster recently rolled out a product designed to manage guided selling online.
Express Store Live, a new managed chat service, connects potential car buyers with Roadster's team of automotive experts to create more meaningful and impactful exchanges from the moment consumers make an inquiry.
"Our study shows that 61% of customers will drop off after 24 seconds so it's important to have someone on top of their inquiry within seconds," Denogean says. "Our experts answer questions quickly and enter meaningful conversations. Some conversations last 26 minutes or more."
Express Store Live builds upon the successful Express Storefront digital sales platform to elevate conversational commerce. The tool helps guide consumers further down the purchase funnel through informative two-way conversations about vehicle pricing, incentives, rebates, F&I trade options, trade-in valuations, and more.
Though dealers often use chat for lead generation, consumers often find the process disappointing and abandon it before exchanging any meaningful information. But Andy Moss, CEO of Roadster, reports "Express Store Live not only helps dealerships engage with their customers at a rate that is double the industry average, but it helps them close at an exponentially higher rate."
Dealerships that piloted Express Store Live achieved several benefits including:
A Faster Response Time: While the average industry response time for managed chat is 15 seconds, Express Store Live could respond in just five seconds, which helped dealerships reduce consumer drop off by 64%.
More Engagement: By utilizing automotive experts to provide answers to customers' initial questions, dealerships saw 85.5% of their customers continue engaging over chat, surfacing and addressing additional questions that helped dealerships guide them further down the purchase funnel. Average conversations lasted 26 minutes—more than double the industry average of 11 minutes.
Higher Close Rates: Express Store Live dealers more than doubled their close rates, at 35% as compared to the industry average of 16%. Assuming a $2,000 gross profit per car, doubling the close rate can produce an additional $10,000-20,000 in monthly revenue.
Dealers also reported that with Express Store Live, 79% of customers responded to their follow up. They answered lower funnel questions online, creating an operational efficiency for their dealership. This also increased customer satisfaction by saving showroom time for the customer.
For more information on accessing Roadster's Express Store Live, please visit www.Roadster.com