Bubba Wallace Takes Center Stage On NASCAR 2020: Under Pressure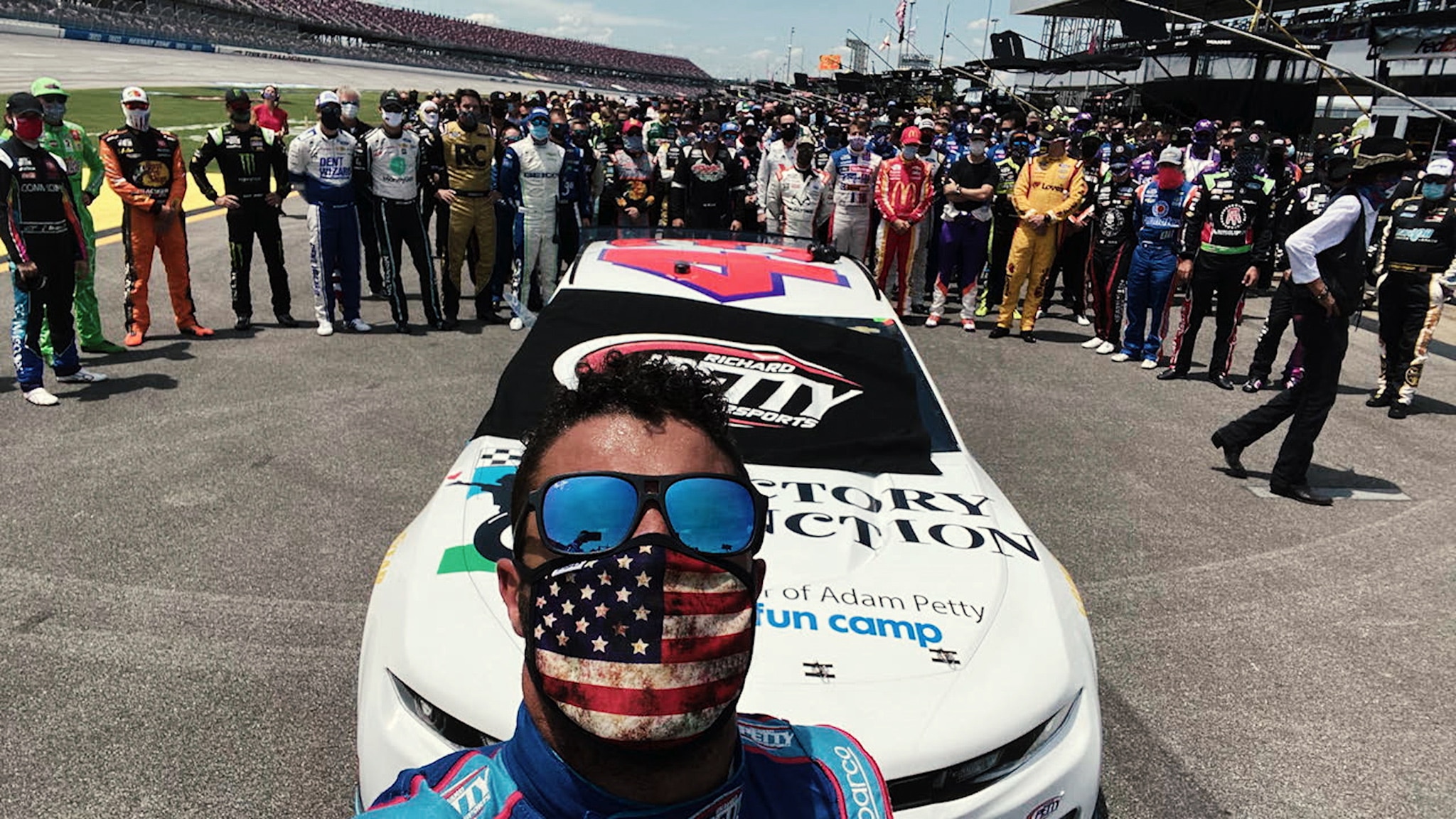 One of the major storylines of the 2020 NASCAR Cup Series season has been how the series and its drivers stood behind Bubba Wallace, which is examined in episode two of NASCAR 2020: Under Pressure, further documenting a year on the track unlike any in NASCAR history.
The episode "We Stand United" that debuted on Saturday, November 7, only on the MotorTrend App, showcases how Wallace, the only Black driver in the cup series, led the sport through the national conversation about racial justice brought on by George Floyd's death. NASCAR has a reckoning with its past and makes the seismic decision to ban the Confederate flag at its events. Thrilling races at Martinsville and Talladega ramp up the intensity of the season's summer stretch while Wallace's advocacy brings new fans to the sport and inspires NASCAR to acts of solidarity and a commitment to cultural change.
Produced for the MotorTrend Group by NASCAR Productions, NASCAR 2020: Under Pressure has something for everyone, from huge NASCAR fans who will appreciate the behind-the-scenes access, to documentary buffs who should find the mix of action and stress of navigating the unparalleled nature of this season highly entertaining stuff. It all gets started on Halloween, so make sure to get yourself signed up to the MotorTrend App and START YOUR FREE TRIAL to experience NASCAR like you never have before.