The Most Fuel-Efficient Cars of 2021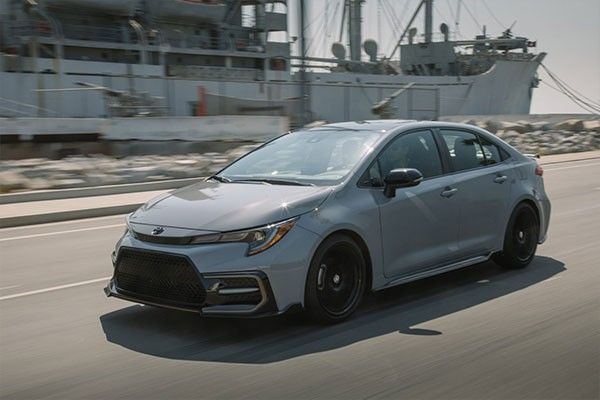 If you're looking for good vehicles that have high combined mileage ratings from the EPA, we have the rundown.
While there has been a trend in the automaker industry toward alternative fuels in recent years, let's be honest. The vast majority of Americans still purchase vehicles with gasoline engines. Hybrid, plug-in hybrid, and fully electric (EV) vehicles only accounted for a combined 2.1% of all U.S. car sales in 2019! If you are interested in high-performing hybrids, however, read our comparison of hybrids, plug-ins, and EVs.
Whether you're a commuter or just looking for some savings, these are the five most fuel-efficient vehicles that feature conventional gasoline engines.
5. 2021 Volkswagen Golf
EPA Combined Fuel Rating: 33 mpg
The Volkswagen Golf is one of the most popular cars on the market thanks to its satisfying performance and size. The vehicle has outstanding fuel economy rating of 29 mpg in the city and 39 on the highway. That's the best performance of any car sold in the U.S. that doesn't utilize an electric motor. The 2021 Golf not only saves you money at the fuel pump, but it also saves you money up front. It has a starting MSRP of $23,195.
4. (tie) 2021 Honda Accord
EPA Combined Fuel Rating: 33 mpg
Honda ties itself for second place when it comes to EPA combined fuel economy ratings. At 33 mpg, the 2021 Honda Accord and the slightly smaller 2021 Honda Civic are great buys. The Accord has a starting MSRP of $25,470. Even though it may be a mid-size vehicle, it has the interior volume of larger, more expensive family movers. What makes it truly special is the cargo area which offers a larger than average trunk. It also features the Honda Sensing Suite that includes adaptive cruise control, forward collision warning, lane departure warning and automatic emergency braking among other features.
3. 2022 Honda Civic
EPA Combined Fuel Rating: 36 mpg
The other Honda vehicle that achieves 36 mpg combined is the 2022 Honda Civic. The base trim also features a multi-angle rearview camera, but it also has a standard CVT. You'll want to upgrade to the automatic if you want the highest fuel economy ratings possible. Still, with a base MSRP of $21,900, that's more than affordable. For the 2022 model year, the Civic has undergone a full redesign with a new infotainment system and new trim options. This isn't your average-looking compact model. The Civic also has the sporty driving dynamics of more expensive vehicles, all while maintaining class-leading fuel economy.
2. 2022 Hyundai Elantra
EPA Combined Fuel Rating: 37 mpg
Tied for first place is the 2022 Hyundai Elantra. The Elantra underwent a major overhaul for the 2021 model year, so this 2022 model remains largely unchanged. Gone are the "fluidic sculpture" design cues of the previous design language. It was aggressive, though somewhat polarizing. Instead, the refreshed look is stately and sophisticated. If a little bland, it definitely has mass appeal and is inoffensive to any taste. Though its starting MSRP is $19,850, the Elantra comes packed with features. Among the features standard with this model are forward collision warning and pedestrian detection, forward automatic emergency braking, lane keep assist, blind spot monitoring, rear cross traffic alert, and driver drowsiness detection.
1. 2022 Toyota Corolla
EPA Combined Fuel Rating: 37 mpg
The 2022 Toyota Corolla also comes in at first with a 37 mpg combined score. The base L sedan model starts at $20,075. It comes loaded with a 7-inch touchscreen infotainment system, Android Auto, Apple CarPlay, Amazon Alexa, Satellite radio, Bluetooth and many other features. The Toyota Safety Sense 2.0 suite adds forward collision warning, lane departure warning, lane keeping assist and adaptive cruise control among several other features.
(Featured image via Toyota)