Pictures of the new Hyundai Ioniq 6 electric car model 2023
Finally, the design of the Hyundai Ioniq 6 has now been revealed, inside and out. The Korean car company today presented pictures of its new electric sedan but said that it will present the performance information of the car after two weeks.
The company had presented a lot of teasers in the past, which showed aspects of the interior and exterior design of the car, but without showing the entire car, but Hyundai said that the car will be smooth, which is already shown in the new photos, as the exterior body of the car appears in the form of an arc, which It makes us feel that the car can split the air easily and without the slightest resistance, but these impressions remain unsupported by official numbers.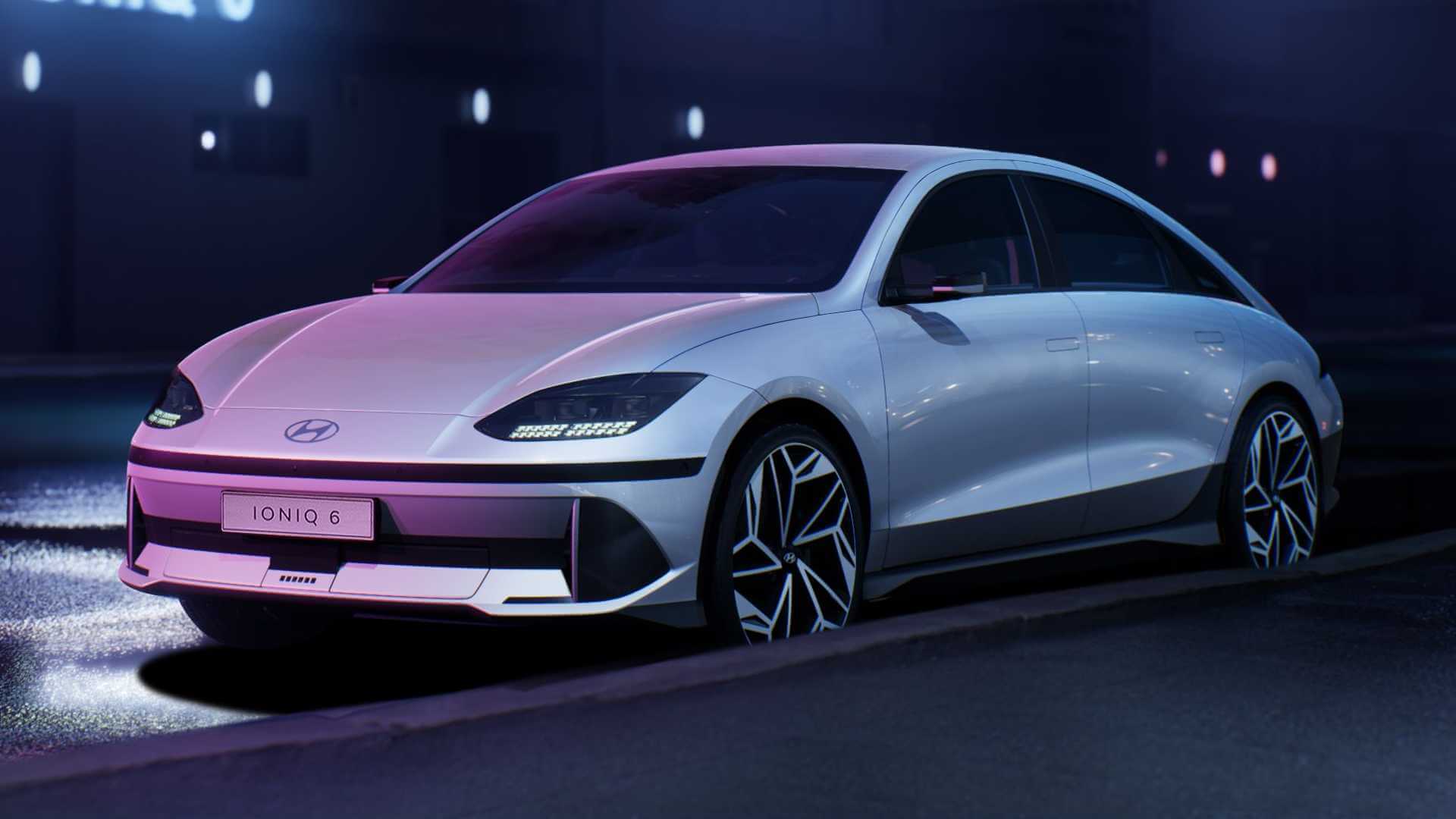 The front of the car came with a quiet and simple design, while the front contains vertical design elements on both sides. The front is streamlined and elegant, while the headlights are a large and nice design, while the curved center line appears from the side through the doors, which continues to the rear wheel arches, and there are also some sculpted parts in the bottom of the doors.
In the car shown in the photos, we see cameras filming from the rear instead of the side mirrors, and the car's rims – as we saw in the previous teasers – are shown with an intricate interlace design in the shape of a star.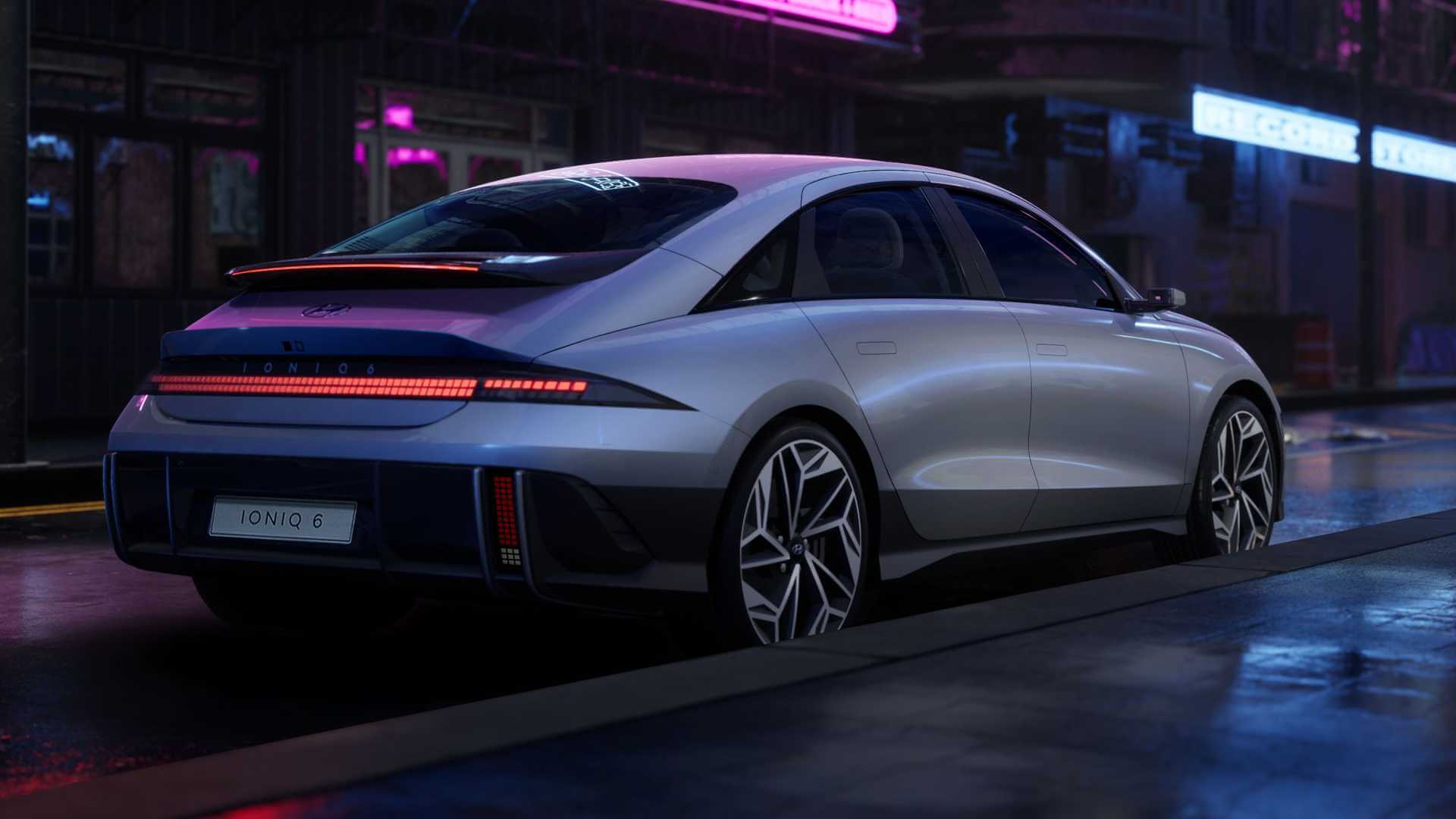 As for the rear, the Hyundai Ioniq 6 has a sporty design for the rear facade with a small spoiler at the base of the rear glass and below it, a wing integrated at the edge of the rear box, and a strip of small square brake lights in two rows linking the rear lights and carrying a futuristic identity, and the bumper got The rear also has vertical reflectors in red and white.
Hyundai did not provide any technical details about the cabin, but we can learn a lot from watching the pictures, where two independent screens appear in front of the driver as a digital instrument panel and a control panel for the infotainment system, both surrounded by one frame, and a two-spoke steering wheel with control buttons on both sides appears in the pictures. In addition to a strip of purple interior lights along with the dashboard as part of the interior lighting system, which includes blue lights emerging from the bottom of the interior doors.