Every Electric Car Ranked by Longest Range
When it comes to fuel economy ratings for electric and plug-in electric cars, are the EPA's ratings really helpful?
The short answer is, yes. But, it's probably not the information that is most intuitive for buyers who are looking at purchasing an electrified vehicle. If you look at a car sticker, you'll see numbers for MPGe (Miles per Gallon-equivalent) from the EPA. This number shows you just how efficient the vehicle is. For example, the EPA rates the Chevy Bolt EV at 188 combined MPGe and the Hyundai Ioniq Electric at 133 MPGe. That means that the Ioniq is a much more efficient vehicle than the Bolt. This comes into play when paying to charge your vehicle. Because it is more efficient, you will pay less to charge the Ioniq than the Bolt over the life of the vehicle.
While that's helpful to know, it's not the only thing electric car buyers care about. In our opinion, we arguably care more about how far an electric vehicle will take you before needing to be charged. Range anxiety is real. It's just a fact that charging up a car currently takes longer than refueling a traditional gas tank. That will probably change in the future, but it's not the current reality. So even though the Ioniq is more efficient than the Bolt, it will only take you 170 miles before puttering out. The Bolt will go 89 miles further on average thanks to its longer range from larger onboard batteries.
That's where this list comes into play. Here are the EPA estimated ranges of all the electric vehicles (no plug-ins on this list) currently available in the US car market. You may be surprised to find that some expensive luxury vehicles may not take you very far compared to more budget-friendly options.
15. 2021 MINI Electric Hardtop 2 Door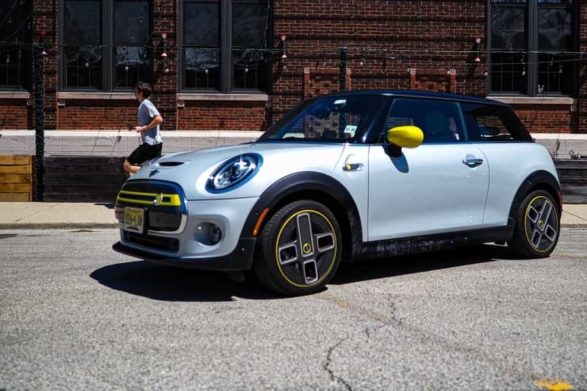 (image via Facebook)
The Mini Electric Hardtop 2 Door is in last place with a paltry 110 miles. At least, that's paltry compared to the other vehicles on this list. However, it's a good deal for your wallet. It's a fully electric vehicle that starts at $29,900 and is still eligible for the $7,500 federal tax credit. Those savings, plus additional state incentives and savings from zero oil changes, may make its short range worth the financial cost. It's definitely an around-the-city option and not a road-tripper.
14. 2020 BMW i3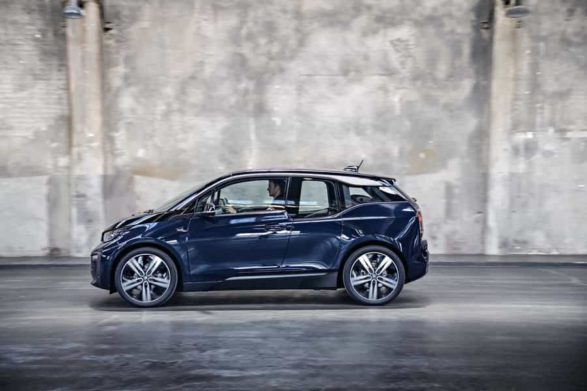 (image via Facebook)
At 153 miles, the BMW i3 is an underperformer when it comes to range. Coupled with the fact that it starts at $44,450, it's not a truly exciting package. Oddly, the i3 offers a model with a "range extender," but (spoiler alert) that's just a gasoline engine. That kind of defeats the purpose of an electric car, yeah?
13. 2020 Hyundai Ioniq Electric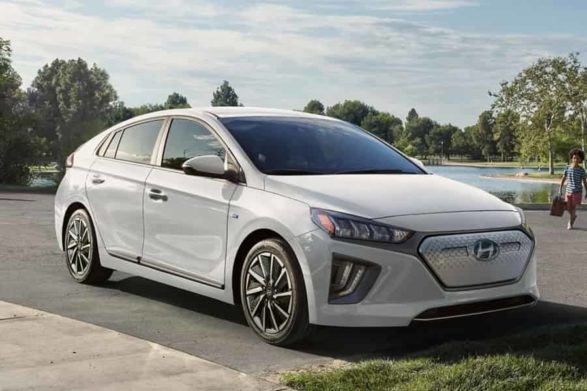 (image via Facebook)
Like we said before, the Hyundai Ioniq Electric is one of the most efficient vehicles on the market at converting the most energy out of its charge. However, thanks to smaller batteries than other electric competitors, the Ioniq only has a range of 170 miles. It starts at $33,045 and eligible for the full $7,500 federal tax credit.
12. 2020 Porsche Taycan 4S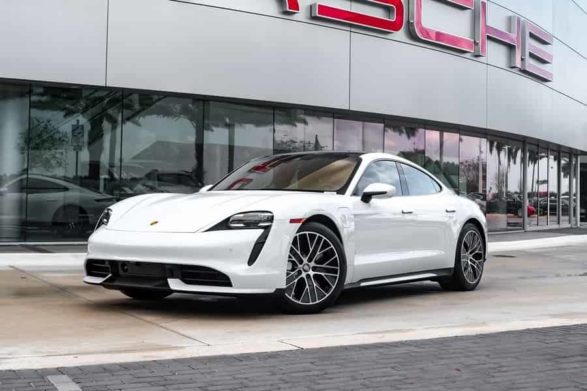 (image via Facebook)
The Porsche Taycan 4S is honestly focused on performance and speed than getting the maximum range possible. It will travel 203 miles on a charge. But it comes at a high price tag: $103,800. The even more expensive Turbo and Turbo S models have shorter ranges of 201 and 192 miles, respectively.
11. 2020 Audi e-tron Sportback
(image via Facebook)
The Audi e-Tron Sportback is new for 2020. It's essentially the same as the Audi e-tron, the only difference being a more dramatically raked rear roofline. It has a slightly lower range of 218 miles than its sibling and a slightly higher starting price tag of $77,400.
10. 2021 Audi e-tron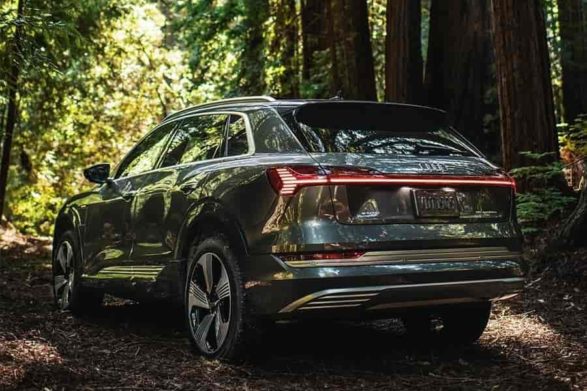 (image via Facebook)
The 2021 Audi e-tron has made hardware and software adjustments that have improved its range to 222 miles. That's a significant boost from the 204 miles of the 2019 original model. The price of the e-tron also sees a drop to $66,995 for the 2021 model year.
9. 2020 Nissan Leaf S Plus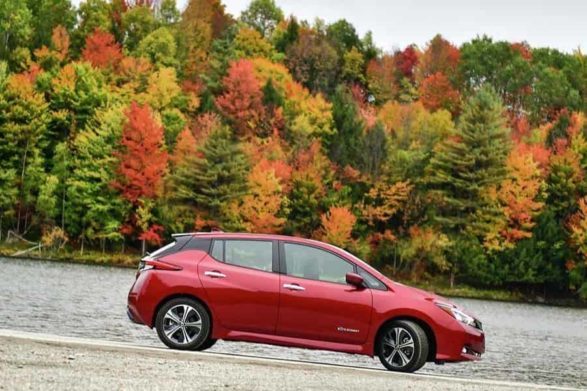 (image via Facebook)
If you're wanting range from your Nissan Leaf, then you want to opt for the Plus versions. The S Plus trim has the longest range of the Leaf options at 226 miles. The SV Plus & SL Plus come in a little shorter at 215 miles. The non-plus trims (S & SV) are both rated at 149 miles. That would put the S & SV second to last on this list behind the BMW i3 if we broke them out separately. The Leaf is still a bargain, however, with a starting price of $38,200 for the S Plus model. And it's still eligible for the full $7,500 federal tax credit.
8. 2020 Jaguar I-Pace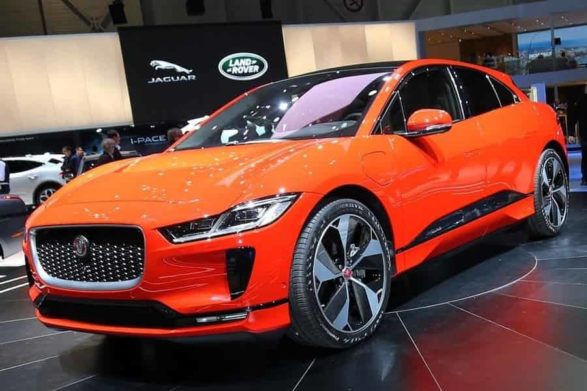 (image via Facebook)
The Jaguar I-Pace has pretty decent range at 234 miles. It's a more pricey option with an MSRP of $69,850, but it's also more performance-focused than many other options on this list. In fact, we rated it #1 on our list of best hybrid & EV SUVs!
7. 2020 Kia Niro EV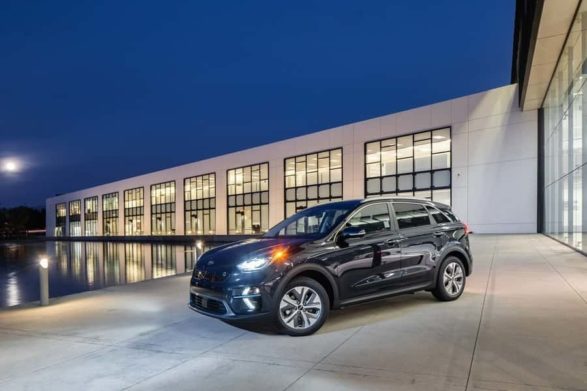 (image via Facebook)
Once we start getting near the mid-200s in range, that's about as good as you're going to get. Especially for a non-Tesla vehicle. At 239 miles of range, you can start looking at some longer getaways with the Kia Niro EV. It's also affordable at $39,090 and the full $7,500 federal tax credit is available.
6. 2020 Hyundai Kona Electric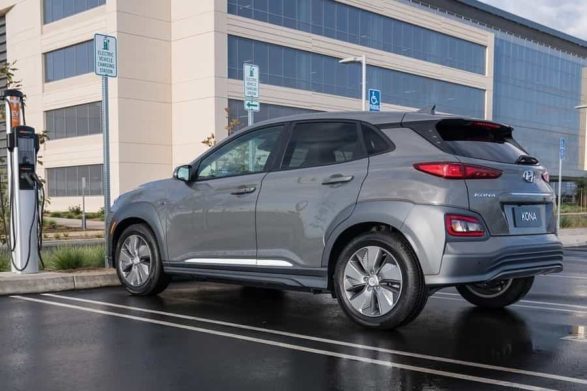 (image via Facebook)
The Hyundai Kona Electric is more affordable than its Kia cousin and it has a longer range at 258 miles. It's also available for the full $7,500 federal tax credit, which makes it one of the best electric vehicle deals on the market! It starts at $37,190.
5. 2020 Chevrolet Bolt EV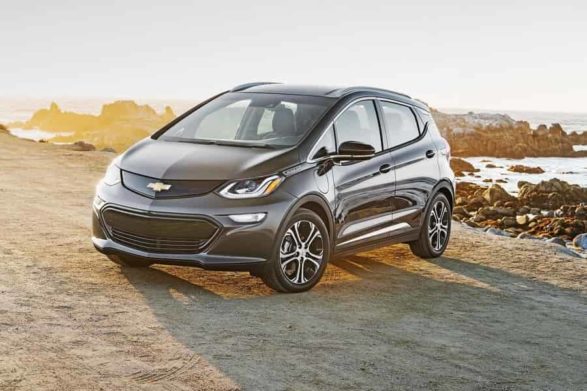 (image via Facebook)
The Chevrolet Bolt EV has the longest range on the market of any non-Tesla vehicle at 259 miles. That's just a single mile more than the Hyundai Kona Electric. It's starting MSRP is $36,620, but the Bolt is no longer available for federal tax credit incentives. There may still be some state incentive options you can utilize, however.
4. 2020 Tesla Model Y Long Range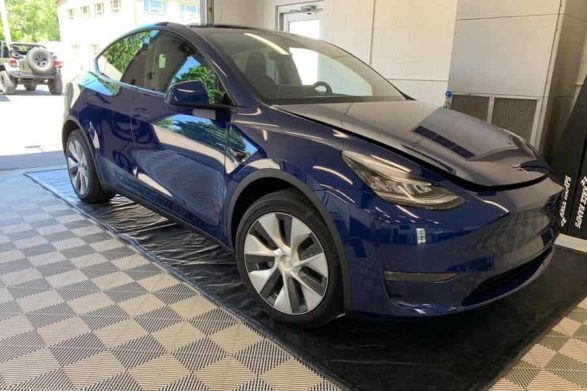 (image via Facebook)
The Tesla Model Y is the newest member of the Tesla family, but it has the shortest range of the bunch. The furthest one of its models can go on a charge is 316 miles. That's the Long Range model, and it is priced at $49,990. Because of sales numbers, no Tesla model is available for a federal tax credit. A Performance model is $10K more expensive and travels a shorter 291 miles.
3. 2020 Tesla Model 3 Long Range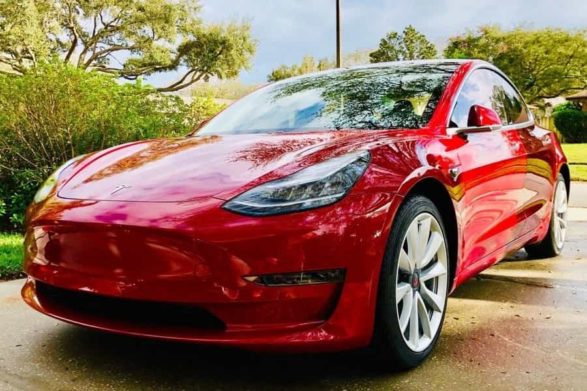 (image via Facebook)
The Tesla Model 3 is the company's best-seller. It's affordable and has stellar range. The version that goes furthest is the 322-mile Long Range version with a $42,690 price point. However, the most affordable option, the $33,690 Standard Range Plus version, only travels 250 miles. We say "only," but that would put it ahead of the Kia Niro EV in range and within the same price range.
2. 2020 Tesla Model X Long Range Plus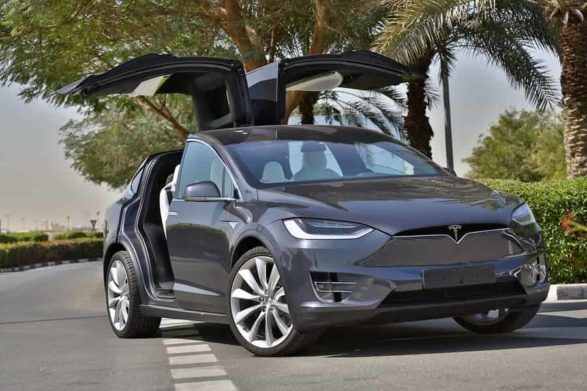 (image via Facebook)
The Long Range Plus version of the Tesla Model X travels 351 miles on a single charge. It's pricey at $74,690, and the unique gull-wing doors have consistently been dinged as finicky and a maintenance nightmare.
1. 2020 Tesla Model S Long Range Plus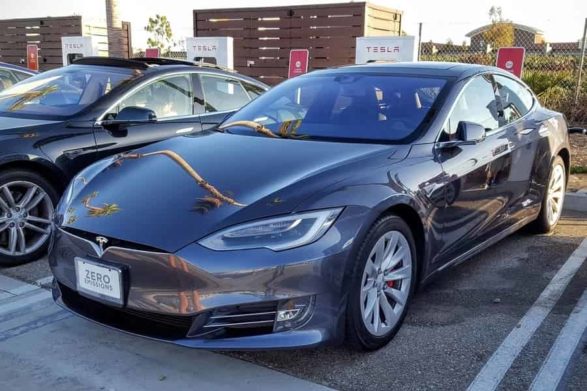 (image via Facebook)
If you want range peace of mind, then the Tesla Model S is the way to go. It has an astonishing 402-mile estimated range. That'll get you from San Francisco to Los Angeles on one charge. And with a large charging infrastructure in place, you really can road trip across the country in the Model S. It has a starting price of $69,490.