Every 2021 Subcompact SUV Ranked from Best to Worst
Just a few years ago, there were hardly any quality subcompact SUVs on the market. American manufacturers actually gave up on their subcompact SUVs for a while. Remember the old Chevy Tracker or the Suzuki Jimmy? Those old mini SUVs were actually based on light-duty truck frames and bear little resemblance to the unibody crossover models of today.
Today's subcompact SUVs are more nimble, safer, and have more upscale features—sometimes matching and even rivaling their larger compact-sized cousins. This class is no longer an afterthought by car manufacturers. Instead, it's now one of the largest segments in the entire car market.
We ranked 18 subcompact SUVs from best to worst by combining their ratings on driving performance, standard features, design, and value.
18. 2021 Ford EcoSport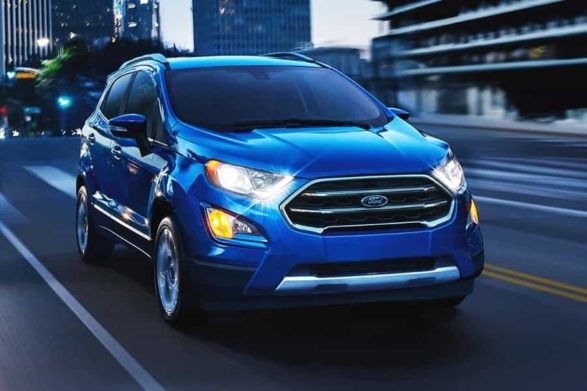 (image via Facebook)
To be a small SUV, the Ford EcoSport has a surprisingly tall seating position for the driver that offers good sightlines to the road ahead. Unfortunately, like many other vehicles, the EcoSport features an underpowered engine that has poor acceleration. Competitors also have more advanced safety features, both as standard offerings and as package add-ons. Even though "sport" is in its name, it's anything but sporty.
17. 2021 Mitsubishi Outlander Sport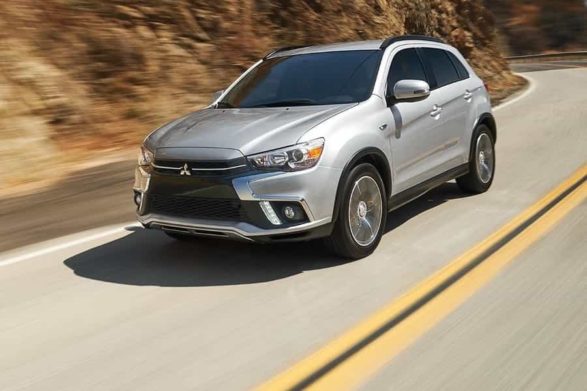 (image via Facebook)
Mitsubishi offers a very good warranty on the Outland Sport, and it has some generous cargo dimensions. However, that's where the positives end for this low-ranking subcompact SUV. Its cheap price will get you cheap cabin materials that shake, rattle, and roll with every bump. Loud engine noise and wind enter the cabin, and the numb driving aspects don't make it a fun experience.
16. 2021 Chevrolet Trax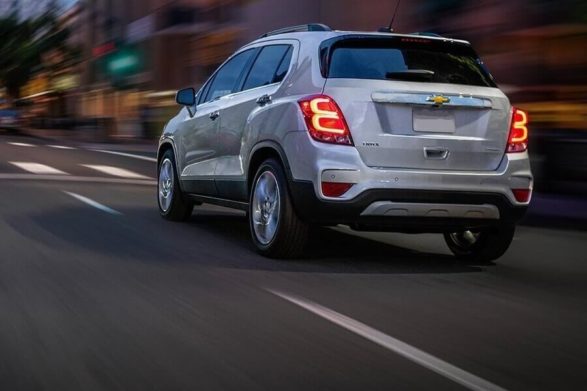 (image via Facebook)
We are fans of Chevy's infotainment designs. They are clean, straightforward, and intuitive. The Chevy Trax, though, is a subcompact SUV that is on the particularly small side. Competitors offer more room for passengers and storage. The engine also seems to be underpowered, and the suspension could be a little more forgiving.
15. 2021 Fiat 500X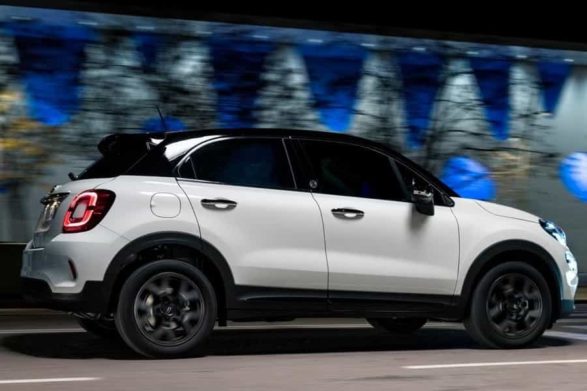 (image via Facebook)
This is the last Fiat model still sold in the U.S. Fiat struggles with reliability ratings, falling below average for this pack of subcompact SUVs. Don't hope that you can take a lot of friends with you because the rear seats are tight. The cargo area is, frankly, minuscule. The turbocharged engine and upscale cabin can't overcome these negatives, including a too-firm ride.
14. 2021 Toyota C-HR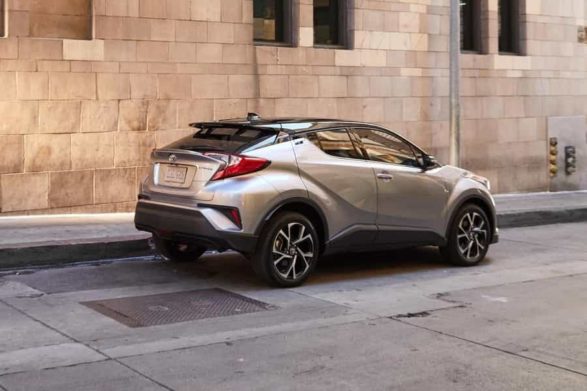 (image via Facebook)
The Toyota C-HR is really a hatchback that has been covered in sporty body cladding. The design is love-it-or-hate-it, but the steeply raked roofline does limit space in the rear seats and cargo area. Even with the sporty looks, it doesn't have speedy acceleration, but it is nimble through turns.
13. 2021 Jeep Renegade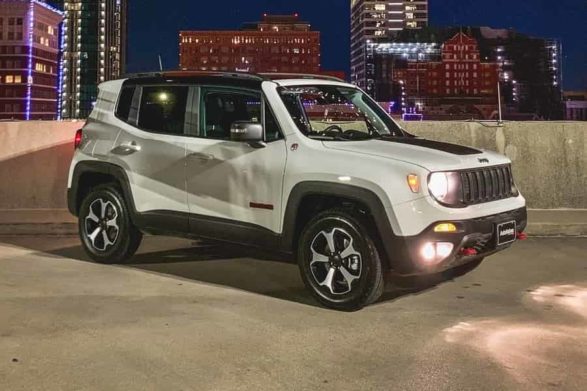 (image via Facebook)
Not many subcompact SUVs can go off-road. Then again, not many subcompact SUV buyers are taking their vehicles off-road. Regardless, the capability sets the Renegade apart from others in its class, and its suspension is the better for it. However, the base engine struggles somewhat as does the transmission. Additionally, some rivals have many more standard features for the price.
12. 2021 Honda HR-V
(image via Facebook)
The Honda HR-V sits toward the bottom of the pack. The base offering has fewer standard features and a weaker engine than the top performers. But, being a Honda, it has a well-designed interior that is spacious for passengers and cargo. It also has some of the best fuel economy ratings in this class (for a non-hybrid, that is). A refresh is on the horizon, however.
11. 2021 Chevrolet Trailblazer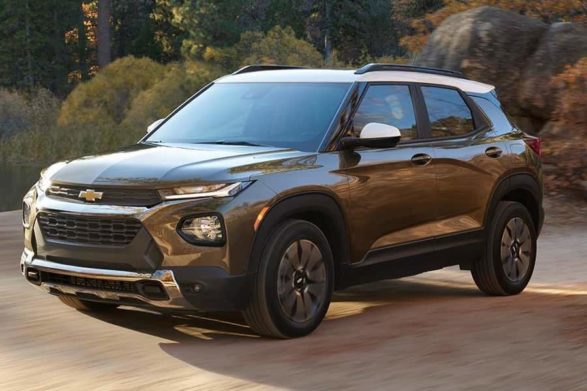 (image via Facebook)
If you're a Chevy fan, you'll recognize the Trailblazer nameplate. Unlike the former model that ended production in 2008, this new 2021 Trailblazer is a unibody crossover, not a body-on-frame SUV. It has also shrunk to the subcompact segment. We are fans of the sporty exterior styling that it borrows from the larger Blazer, but the sluggish engine and mushy driving dynamics push it lower on our list.
10. 2021 Mini Cooper Countryman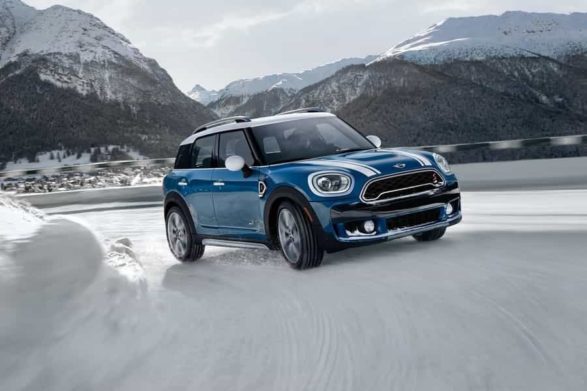 (image via Facebook)
The Mini Cooper Countryman is another wagon sold as an "SUV" to American buyers. We've found Minis to have a high base price compared to competitors, and their reliability ratings leave something to be desired. Buyer beware. Having said that, the Country has a high-quality interior cabin and is fairly roomy for its size. It is also sporty with responsive handling.
9. 2021 Mazda CX-3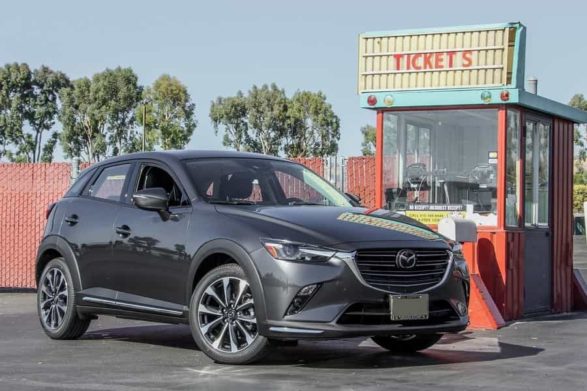 (image via Facebook)
The Mazda CX-3 finishes in the middle of subcompact SUVs. It does have a beautiful interior that feels more at home in luxury vehicles. The powerful engines are sporty acceleration and precision handling. It's not quite as good as the CX-30, which is also in the subcompact class. Mazda has announced that this model will be discontinued in 2022, so the CX-30 is essentially replacing it.
8. 2021 Nissan Kicks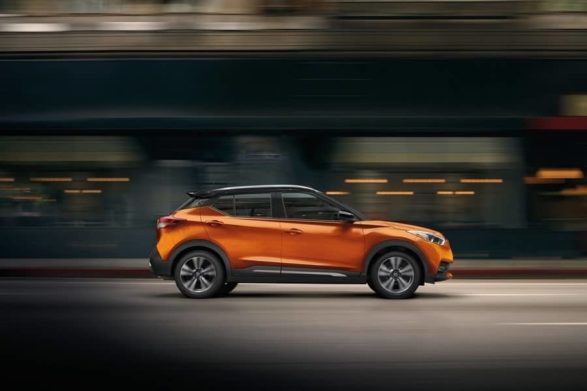 (image via Facebook)
The Nissan Kicks is one of Nissan's newest offerings; it replaced the Juke in 2018. It features good fuel economy, better-than-average cargo space, and has great price points across its lineup. If the engine gave us a little more acceleration, it would have ranked higher on the list.
7. 2021 Kia Niro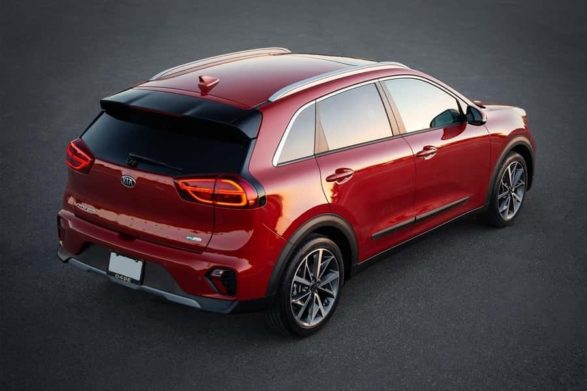 (image via Facebook)
The Kia Niro is essentially a glorified station wagon that Kia is marketing as a subcompact SUV. (Americans really don't like station wagons.) The Niro comes in three offerings, none of which is a purely gasoline-powered engine. Buyers can choose among traditional hybrid (the most commonly available nationwide), plug-in hybrid, and fully electric. It doesn't come with AWD and has some numb steering, but it's spacious and well-equipped for the price. The plug-in and electric models also have substantial range.
6. 2021 Hyundai Venue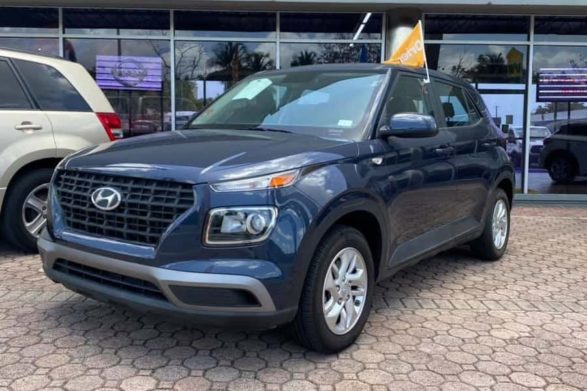 (image via Facebook)
The 2021 Hyundai Venue was brand-new last year and is the smallest SUV that Hyundai offers. Its boxy design is reminiscent of the Kia Soul. And while the interior is airy thanks to the design, this is definitely a small compact and doesn't offer tons of cargo space. The great gas mileage, standard tech and safety features, and affordable price all are high points, though.
5. 2021 Kia Seltos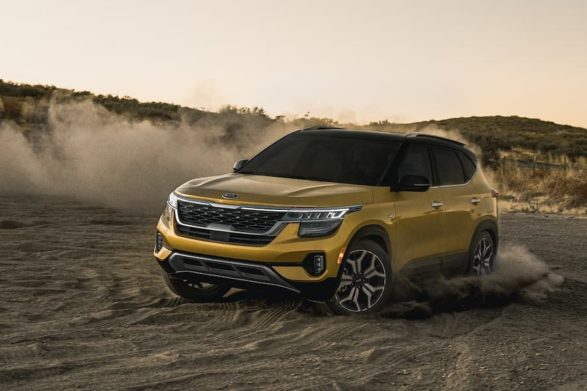 (image via Facebook)
The 2021 Kia Seltos is a brand new model from Kia. Size-wise, it sits in between the Soul and the Sportage. Even though it has a subcompact size, it has a very upright and tall seating position so that drivers can take advantage of the great sightlines an SUV offers. We do wish that the engine had more punch to it, but this Kia offers many standard tech and safety features at very affordable price points.
4. 2021 Subaru Crosstrek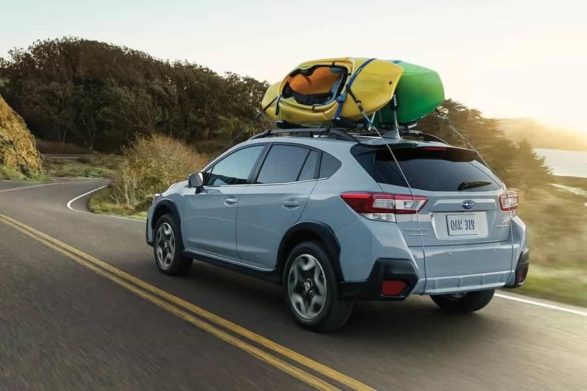 (image via Facebook)
Subaru is basically a whole brand of station wagons masquerading as SUVs, and it seems to work for them. Like many Subarus, the infotainment system of the Crosstrek is straightforward and not distracting for the driver. It's also one of the few that offers AWD, and the Eyesight safety suite is available standard across all trim levels.
3. 2021 Kia Soul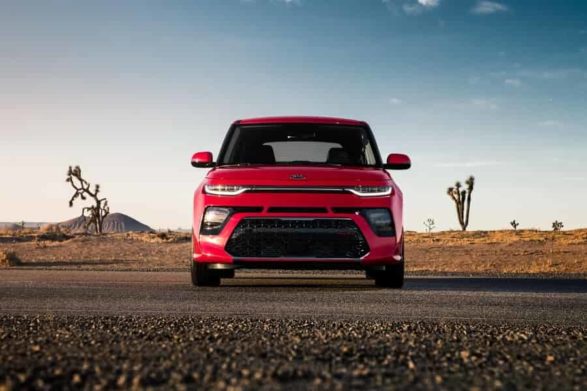 (image via Facebook)
Some may not be fans of the boxy Kia Soul's design, but once you're inside the cabin, you'll appreciate all the space that the design allows. The interior is comfy and roomy, and the Soul is packed with all kinds of tech at surprisingly affordable prices. It has also been completely redesigned this year.
2. 2021 Hyundai Kona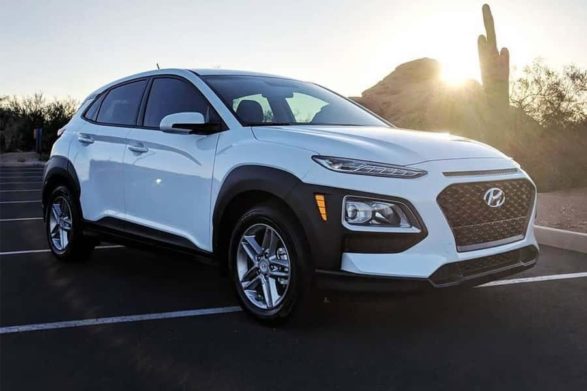 (image via Facebook)
The relatively new Hyundai Kona comes in second on our list of subcompact SUVs. As is common for Hyundai, the Kona offers tons of tech and standard features at prices that competitors can't seem to match. Its turbocharged engine is also sporty, and the agile handling will have you zipping around town while you finish all your errands. Plus, the EV version is even better than the gas-powered one!
1. 2021 Mazda CX-30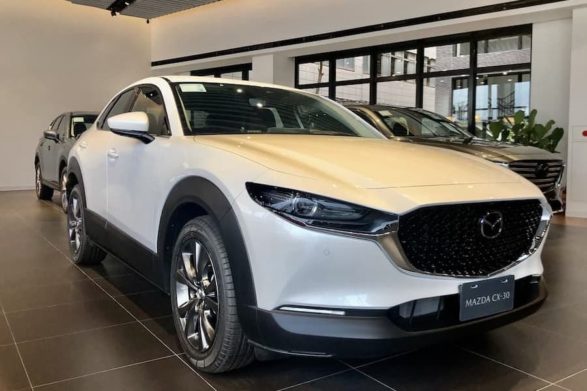 (image via Facebook)
The 2021 Mazda CX-30 was a brand-new offering from Mazda last year. It's a little bit larger than the CX-3 but still fits into the subcompact SUV class. Mazda has since said this is a replacement vehicle for the CX-3 and makes us wonder if a name change is coming. Regardless, this top subcompact crossover has a luxury-level interior at a lower price point. It also has Mazda's class-leading sporty handling as well as superior safety scores.