Every 2020 Mid-Size Car Ranked from Best to Worst
The mid-size car market is a shrinking one, and it is now dominated by foreign carmakers. The American models that did make the list didn't do so hot. That being said, some of these vehicles are still some of the most popular cars sold in the United States. These mid-size cars have mid-range prices but still tons of technology.
We rank 12 mid-size cars from best to worst depending on their driving performance, standard features, design, and value.
12. 2020 Chevrolet Malibu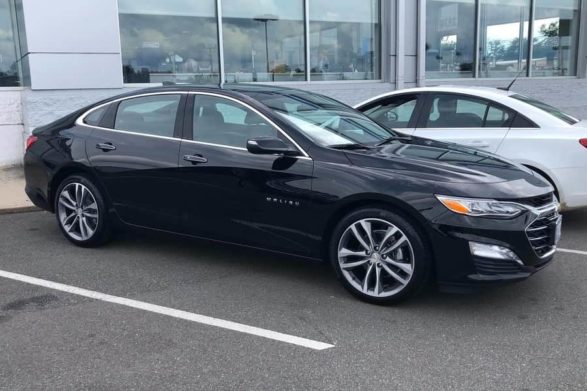 (image via Facebook)
The 2020 Chevrolet Malibu has a low starting price, and it sports a clean and intuitive interior layout. Competitors, however, have more upscale finishes in their cabins. Plus, the dimensions of the Malibu won't win it any awards when it comes to space.
Chevy has also said they will end production in 2024 so don't expect any major upgrades in the future. Instead, the bow-tie brand will be focusing on SUVs and "lifted hatchbacks" (aka compact crossovers; buyers wouldn't go for anything called a wagon).
11. 2020 Volkswagen Passat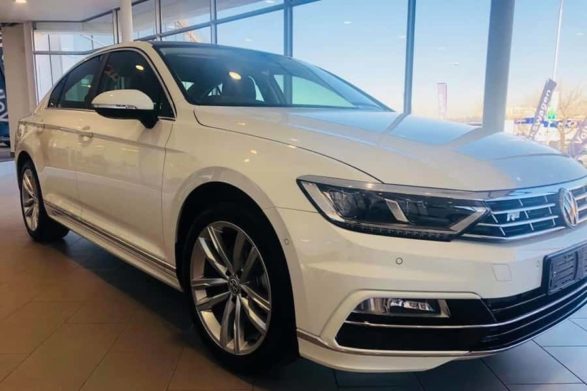 (image via Facebook)
The 2020 Volkswagen Passat has a spacious interior with comfortable seats. But with low safety scores, poor finishing materials, and underpowered engines, the Passat sinks to the bottom of our mid-size car ranking. Hopefully VW can remedy some of these shortcomings in the 2021 model.
10. 2020 Honda Clarity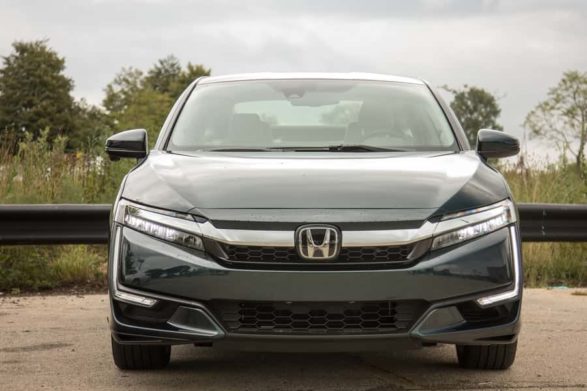 (image via Facebook)
The 2020 Honda Clarity borrows some of the good looks from its Civic and Accord siblings so that it looks much improved over the Clarity of years past. Even so, looks aren't everything. It scored low for poor infotainment interactions, a bland interior, and a, frankly, boring drive. The only advantage it offers over a Hybrid Accord is the option of a plug-in hybrid engine.
9. 2020 Ford Fusion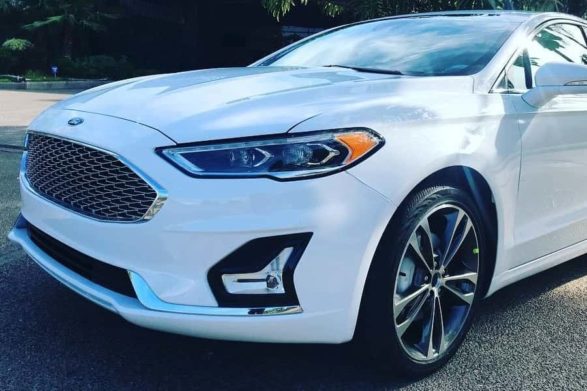 (image via Facebook)
There's no easy way to say it. The 2020 Ford Fusion has pretty boring exterior styling. It also has below-average fuel economy ratings for a mid-size car, unless you opt for the hybrid or plug-in hybrid model. If you're looking for a cheap hybrid, those are actually really affordable options. But wave goodbye after 2020! The Ford Fusion ends production this year.
8. 2020 Nissan Maxima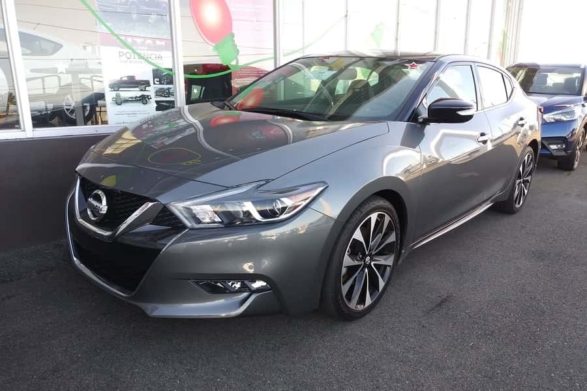 (image via Facebook)
Nissan might suggest the Maxima competes against full-size competitors, but really it's a mid-size car that's the same size as the Altima. It does come packed with features and has a strong engine, but its handling is muddled. The center console also feels a bit busier than its Altima sibling rather than intuitive.
7. 2020 Subaru Legacy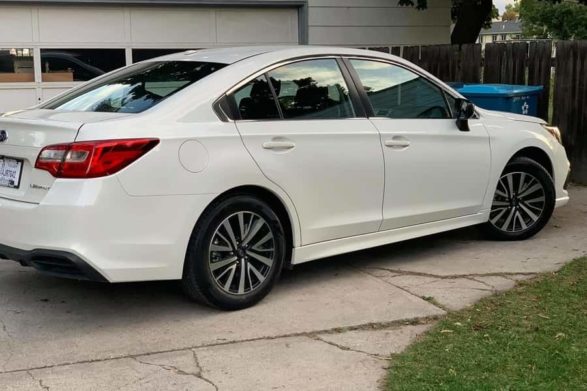 (image via Facebook)
Some positives for the 2020 Subaru Legacy are that it now has Subaru's EyeSight driver assist technology, something previous years didn't have, and it also comes with standard all-wheel-drive. AWD isn't something many competitors offer in this segment. That helped it jump up to the middle of the pack from its bottom position last year.
6. 2020 Nissan Altima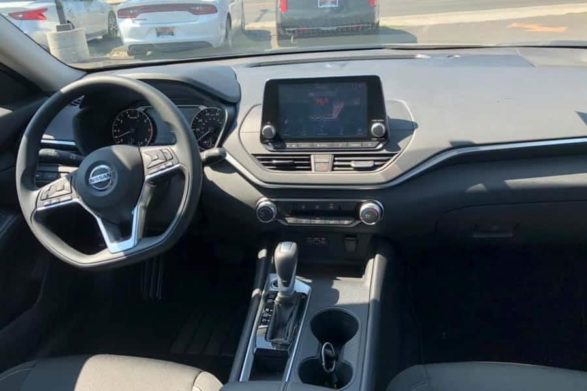 (image via Facebook)
Nissan's other mid-size offering is its best. It has a comfortable cabin, but you won't mistake it as something from a luxury automaker. It drives well but isn't necessarily sporty or zippy. The Altima does its job and does it capably, but it doesn't really stand out in any meaningful way.
5. 2020 Kia Optima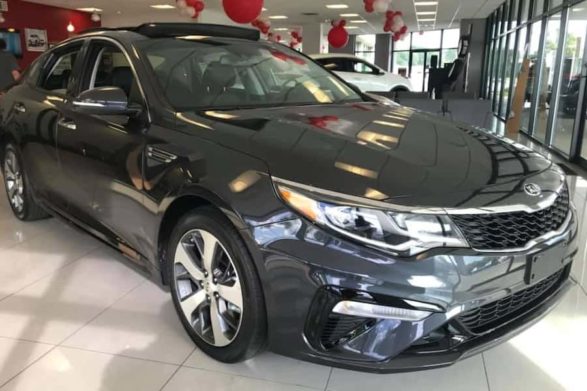 (image via Facebook)
The 2020 Kia Optima floats smoothly down the road, but the steering could be a little tighter. And like its South Korean cousin (the Hyundai Sonata), the Optima comes with a long list of standard features that undercut many competitors in price.
4. 2020 Mazda6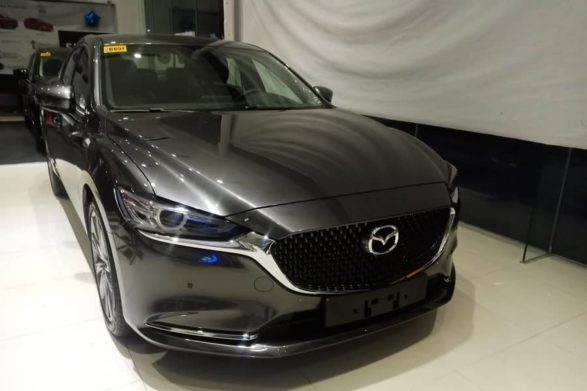 (image via Facebook)
The 2020 Mazda6 sneaks above the Kia Optima to take our #4 spot thanks to gorgeous exterior styling and an interior that looks like it came from a luxury sedan. As is often the case when it comes to Mazda's vehicles, the sporty engine will delight drivers as they zip around town. We just wish it had better fuel economy.
3. 2020 Toyota Camry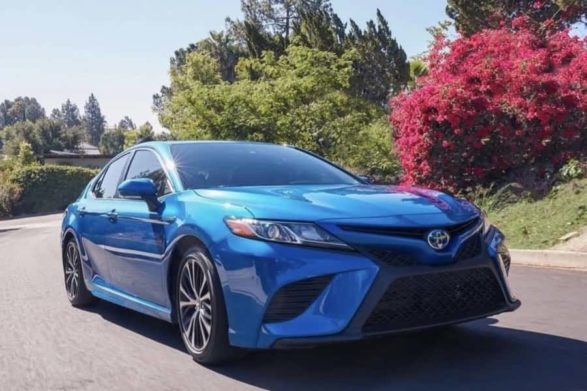 (image via Facebook)
We're less keen on the 2020 Camry's styling these days, particularly inside the cabin. But that's not a deal-breaker when this mid-size car comes with super fuel economy ratings, stellar reliability and safety ratings, and capable handling.
2. 2020 Hyundai Sonata
(image via Facebook)
The 2020 Hyundai Sonata is fully redesigned, and it would be an understatement to say we approve of the new design. It takes some cues from Aston Martin and puts them on a mid-size family vehicle. Talk about a bold move! The interior is even nicer, featuring digital driver and infotainment screens. It may not be the sportiest, but, dang, does it have features! The hybrid model has a solar roof, for goodness sake.
1. 2020 Honda Accord
(image via Facebook)
The 2020 Honda Accord takes the top spot with good looks (though we prefer the Civic a bit more), a roomy cabin, and an array of standard safety features. It's money well-spent, also, as the Accord retains its value and has great reliability ratings. It's the top dog for another year running and for good reason.