Every 2020 Full-Size Luxury Car Ranked from Best to Worst
Unlike its non-luxury counterpart, the full-size luxury car segment is filled to the brim with options. It makes sense; these stately vehicles come with driver-assistance technology and a large array of safety features that warrant the higher prices. These are the preeminent options when it comes to passenger cars, and they are a truly flashy way to show off your status.
We rank 11 full-size luxury cars from best to worst by combining their ratings on driving performance, standard features, design, and value.
11. 2020 Cadillac CT6
(image via Facebook)
The 2020 CT6 is an improvement over the XTS it replaces. It continues Cadillac's offering of powerful engines and comfortable ride quality. Where it didn't improve, however, was the quality of the interior materials and the still inferior reliability ratings.
10. 2020 Acura RLX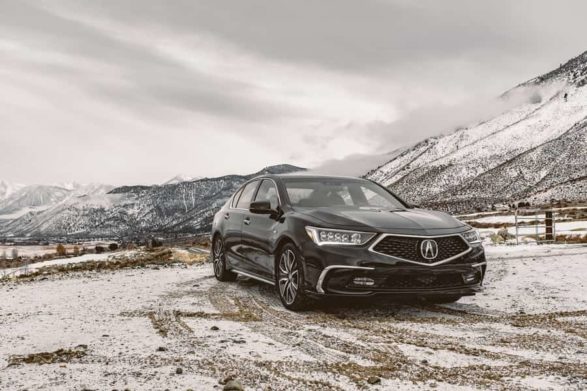 (image via Facebook)
The 2020 Acura RLX has lots of tech features and an efficient hybrid option that doesn't come at a premium price. But the RLX falls to the bottom half of our list because of its small trunk, non-folding rear seat, and complicated infotainment interface.
9. 2020 Lincoln Continental
(image via Facebook)
If you're wanting space, the 2020 Lincoln Continental certainly has it. It also has stellar safety ratings. While we like the overall design, the driving experience doesn't live up to expectations. Steering is numb, the transmission is finicky, and the fuel economy ratings are on the lower end for this segment.
8. 2020 Lexus LS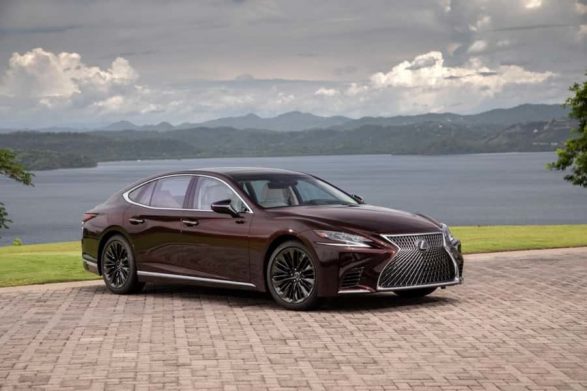 (image via Facebook)
The 2020 Lexus LS sits on the bottom half of our full-size luxury car rankings because of a small backseat and a finicky infotainment system (a common complaint with Lexus vehicles as of late). On the positive side of things, the LS has an upscale cabin with premium finishing materials and great reliability ratings.
7. 2020 Kia K900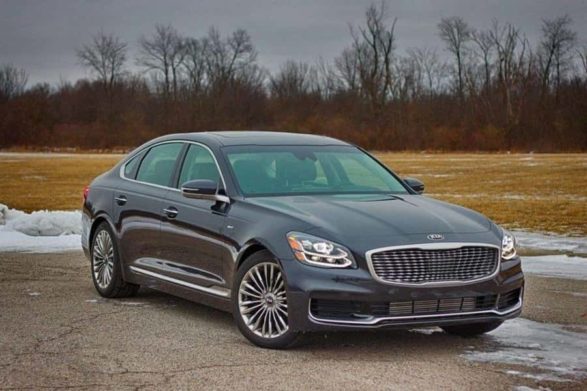 (image via Facebook)
No, this isn't a typo. Kia does, indeed, have a premium luxury sedan at a premium luxury price. But even that premium price is remarkably affordable compared to other vehicles on this list. It comes packed with a wide array of standard features, but cargo space is a little small in the trunk.
6. 2020 Genesis G90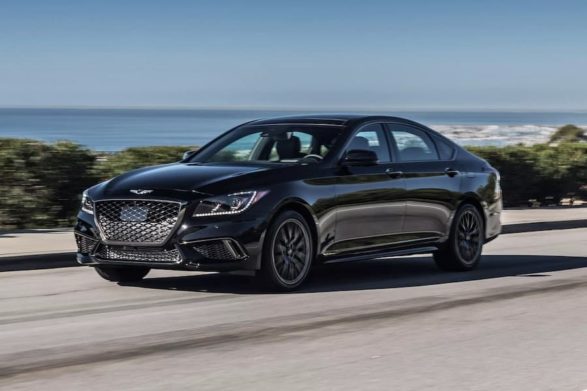 (image via Facebook)
The 2020 Genesis G90 also packs a large number of standard features into a competitively priced vehicle. The G90 features sporty engine options, an intuitive instrument layout, and a comfortable interior design. One of the few knocks against it is below-average fuel economy ratings.
5. 2020 Audi A8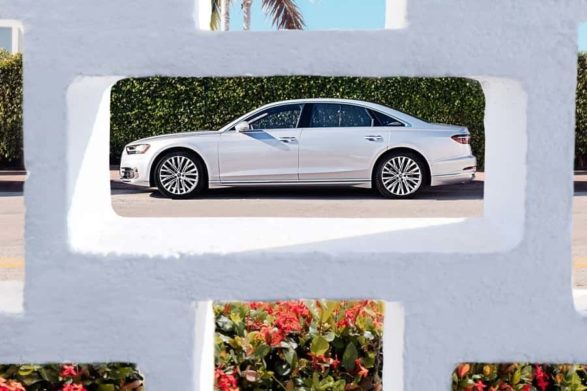 (image via Facebook)
Once you close the door on your Audi A8, the sounds of the outside world are left behind. The quiet and comfortable ride is further accented by a handsome interior layout and a spacious interior cabin.
4. 2020 BMW 7-Series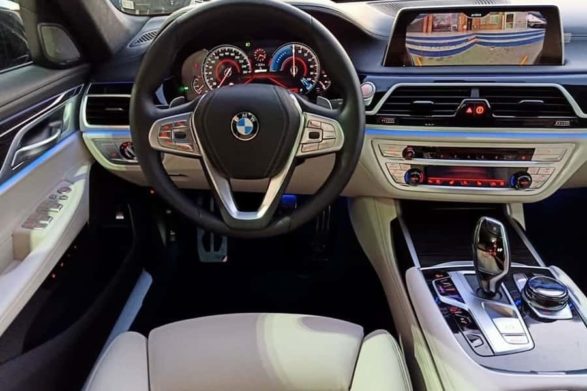 (image via Facebook)
The BMW 7-Series has a superb drivetrain that allows it to float down the road surefootedly and responsively. Being a BMW, it comes with a long list of standard and optional tech features, and it features a plush cabin with refined materials.
3. 2020 Porsche Panamera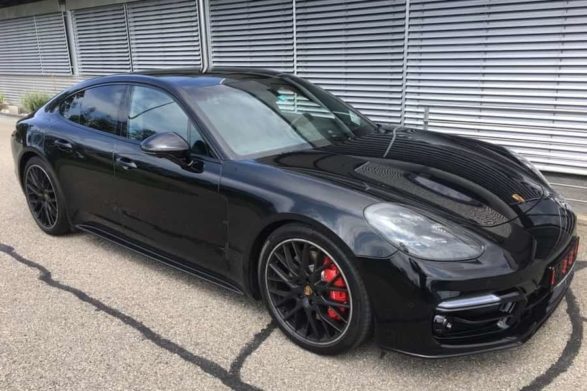 (image via Facebook)
The 2020 Porsche Panamera features powerful engines and responsive steering that will have you zipping in and out of traffic on your way to the office or while running your errands about town. With its comfortable seats and spacious interior, it will be fun for drivers and passengers alike.
2. 2020 Tesla Model S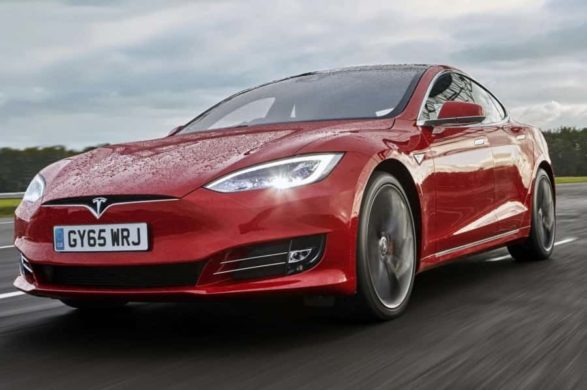 (image via Facebook)
For those wary of electric vehicles, the Tesla Model S will convince any skeptic. It's peppy. It has agile handling. It has the long range necessary for worry-free road trips. It's roomy and luxurious so you don't feel cheated out of the upscale price. The minor drawbacks that kept it from the top spot are no smartphone integration (in 2020!) and an infotainment interface that can be somewhat distracting (basically a 17-in. iPad).
1. 2020 Mercedes-Benz S-Class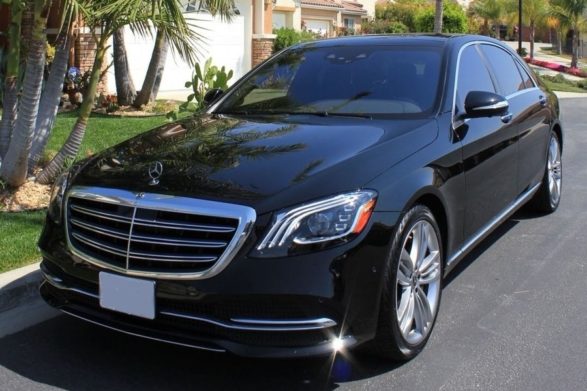 (image via Facebook)
Frankly, the Mercedes-Benz is extravagant. The interior design is unlike anything else in the market and to say the features list is comprehensive would be an understatement. Add to all that a powerful engine and fine-tuned driving, and you've got one of the best full-size luxury cars available.