Every 2020 Compact SUV Ranked from Best to Worst
Compact SUVs are some of the best-selling vehicles in the United States. In fact, they occupy three of the top ten spots on the list. SUV sales are booming as American consumers trade in their sedans for these higher-riding models. As such the compact SUV segment is a crowded and competitive one. But competition is healthy and has resulted in some great offerings for consumers. We'll help you cut through the crowded pack to determine which one is best for you.
We ranked 16 compact SUVs from best to worst by combining their ratings on driving performance, standard features, design, and value.
16. 2020 Mitsubishi Eclipse Cross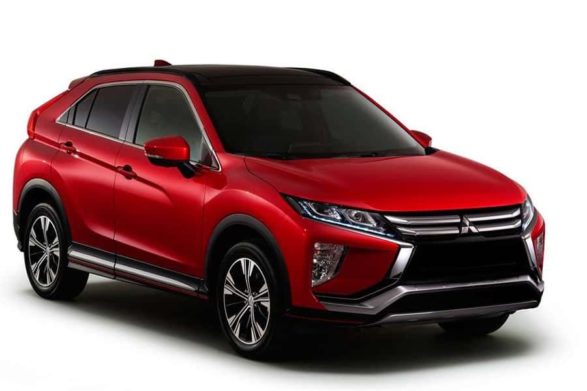 (image via Facebook)
The Mitsubishi Eclipse Cross has a fairly cushy ride. Its drawbacks are too numerous to recommend it, however. It has noticeable body roll through turns, unresponsive steering, and small cargo space compared to others in the segment. This drops it down to the bottom of the list.
15. 2020 Mitsubishi Outlander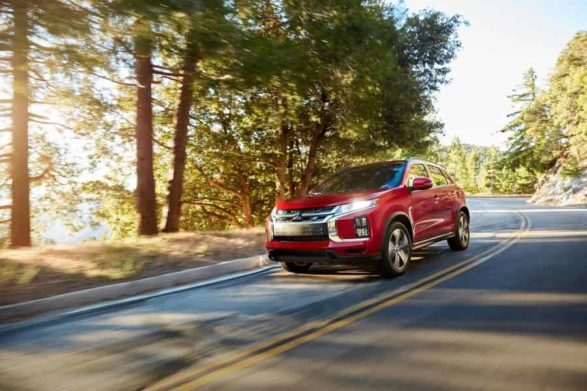 (image via Facebook)
The Outlander does have 3 rows, something the majority of these competitors don't. That makes it affordable for a 3-row SUV. But since it has a dull engine, low-quality interior materials, and doesn't rank very well for reliability, buyers' money is best spent elsewhere. You may pay more upfront for something else, but it will be better performing and save you more money in the long run.
14. 2020 Jeep Compass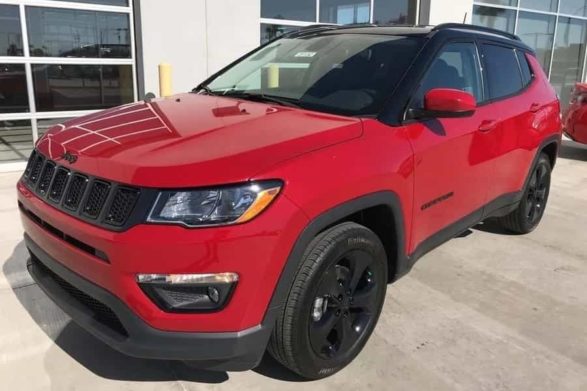 (image via Facebook)
We do like the exterior styling of the Jeep Compass, and the interior is just as straightforward and appealing. However, it has below-average reliability ratings, so even the affordable price point may turn into a more expensive investment in the long term. It also features underpowered engines, humdrum handling, and tight cargo space.
13. 2020 Nissan Rogue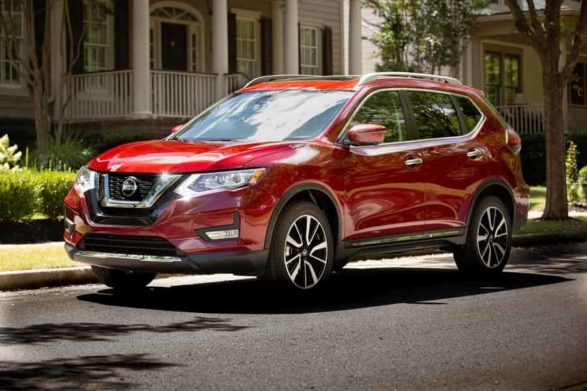 (image via Facebook)
Even though the Nissan Rogue comes near the bottom of the pack in our rankings, it's one of the best-selling vehicles in the country. It's affordable and comes loaded with a large array of standard features. It's also surprisingly roomy for a compact SUV. The underpowered engine, however, tends to whine and struggle when picking up speed. It's noticeable enough to hear it in the cabin. The interior is also beginning to show its age.
12. 2020 Jeep Cherokee
(image via Facebook)
Like its other Jeep siblings, the Cherokee has a well laid out, if not simple, infotainment dash. It also truly holds its own off-road. Maybe that off-road focus contributed somewhat to the lowest fuel economy ratings in the class. Acceleration also suffers from a poor base engine, though a new optional 2.0L is available.
11. 2020 Nissan Rogue Sport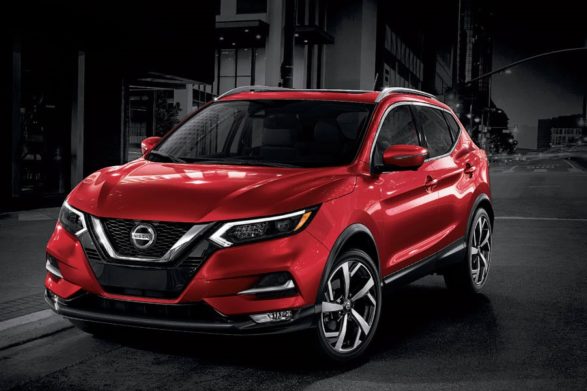 (image via Facebook)
One great thing about the 2020 Nissan Rogue Sport is that the Safety Shield 360 driver assistance suite of features now comes standard. And that long list of standard tech and safety features at this price point is something buyers shouldn't overlook. What they won't be impressed by, however, is the underpowered engine options and below-average cabin material quality.
10. 2020 Chevrolet Equinox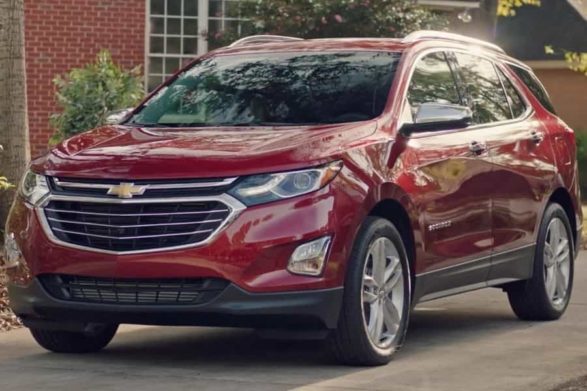 (image via Facebook)
The Chevrolet Equinox fell just behind its corporate cousin. It's affordable and has good reliability ratings. The cabin is comfortable and roomy, and the infotainment dash is intuitive. The build quality materials could be amped up a bit, but it does have a diesel model that offers stellar fuel economy. At least that's a differentiator from competitors.
9. 2020 GMC Terrain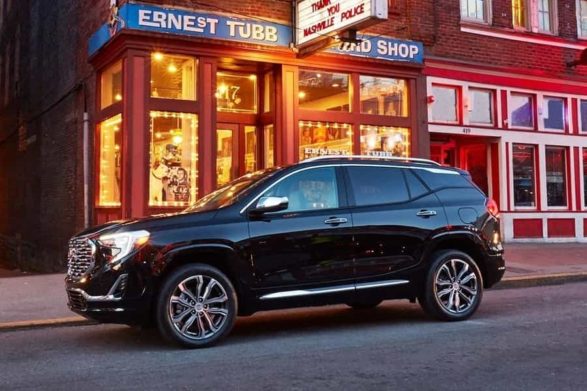 (image via Facebook)
The GMC Terrain was recently redesigned, and we are fans of the exterior look. However, the tricky space between the C- and D-pillars offers an essentially unusable window which makes rear visibility troublesome. The cabin is comfy, and the ride is smooth. The GMC is a little more upscale than the mechanically identical Chevrolet Equinox.
8. 2020 Kia Sportage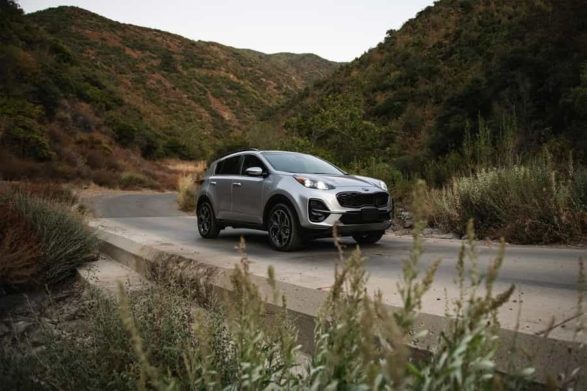 (image via Facebook)
The Kia Sportage offers the typical South Korean value proposition. Tons of standard features at lower prices than rivals. The Sportage is also smooth-riding with taut handling. It doesn't have the most cargo space behind the rear seats, however. Nonetheless, it's still a solid choice.
7. 2020 Volkswagen Tiguan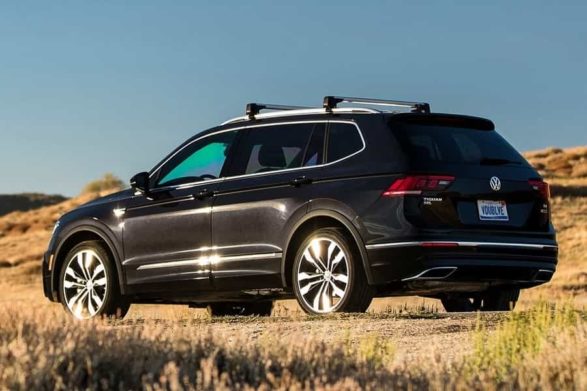 (image via Facebook)
Sure the Tiguan has a funny name, but there's nothing funny about the driving experience. It floats down the road with the sure-footedness of a mid-size luxury sedan. It also has a great warranty and good reliability ratings, which means that it's a safe investment for the long haul. The rear cargo area is also particularly spacious.
6. 2020 Ford Escape
(image via Facebook)
The 2020 Ford Escape is newly redesigned. This new version comes with the addition of hybrid and plug-in hybrid models. We aren't the biggest fans of this new car-like design. Things are a little bland on the outside and the inside. On the plus, the dash is laid out in an intuitive and clean way. If you prize cargo space, the Ford Escape is one of the class leaders.
5. 2020 Hyundai Tucson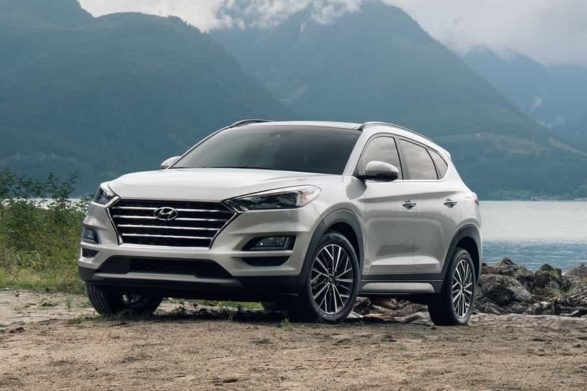 (image via Facebook)
The Hyundai Tucson is related to the Kia Sportage and has, essentially, the same pros and cons. Its smooth ride is counterbalanced by middling fuel economy ratings and smaller cargo capacity than some rivals in this class. It's due for a complete overhaul in 2021, and Hyundai has promised some radical styling. It might be worth your while to wait a few months to see what Hyundai has in store if your heart is set on a Tucson.
4. 2020 Subaru Forester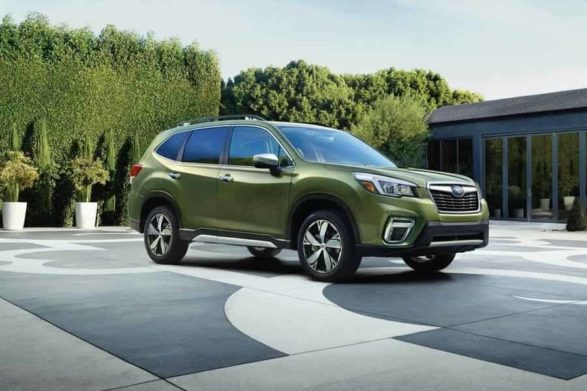 (image via Facebook)
The venerable Forester (a lifted station wagon "disguised" like an SUV) has been selling like gangbusters for Subaru. It's easy to see why. The Japanese automaker's cars typically have great safety scores and solid handling with a comfortable ride. All of that applies to the Forester, plus it comes standard with all-wheel-drive. Not many other competitors in this class can say that.
3. 2020 Toyota RAV4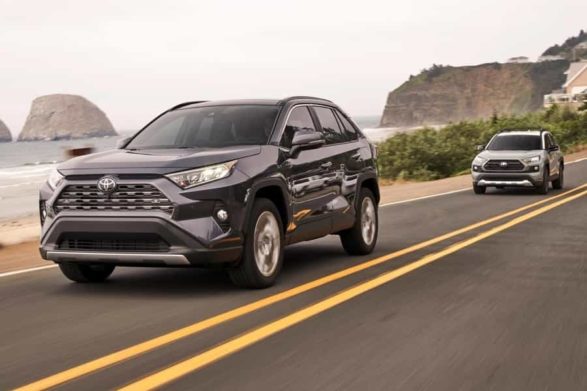 (image via Facebook)
Toyota's top seller was completely redesigned in 2019, and we are fans of the more aggressive styling (at least compared to something like Ford's Escape). The RAV4 has spacious dimensions throughout the interior, and it comes with an array of standard driver assistance features. Plus, the very fuel-efficient hybrid model is only slightly more expensive and comes standard with AWD. There really isn't a reason not to opt for it.
2. 2020 Honda CR-V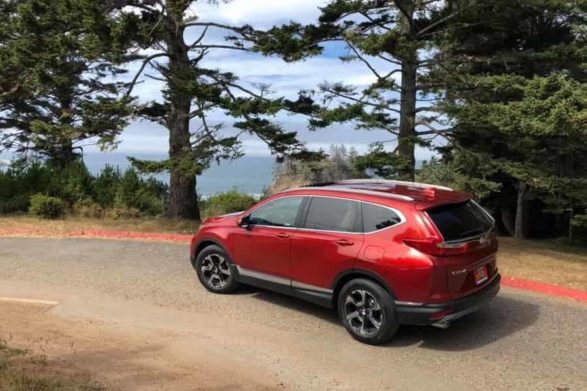 (image via Facebook)
While the CR-V may not have won us over on the looks depart from the outside, once you sit in the cockpit you can't help but appreciate the obvious care and precision with which Honda appointed its vehicle. It has the most space in the class, great fuel economy, an upscale interior, and a smooth-as-can-be ride. No wonder it's a perennial best-seller.
1. 2020 Mazda CX-5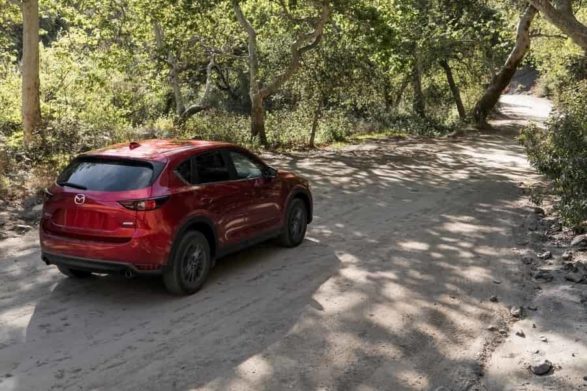 (image via Facebook)
Mazda's CX-5 outsells the rest of Mazda's lineup combined. It's easy to see why. Both the exterior and interior are gorgeous. The sheet metal shines in classy waves, and the minimalist interior looks like it was pulled straight out of the luxury class. The powerful engines provide a pleasant and engaging driving experience, and it doesn't come at the expense of fuel economy. What is there not to like?