Every 2019 Minivan Ranked from Best to Worst
SUVs are taking the automotive world by storm, especially in the U.S., and they're obliterating everything in their path. Automakers are discontinuing passenger cars (particularly smaller, compact models) to offer compact SUVs instead. They're even giving wagons some added height and selling them off as SUVs. And it's working!
Just like compact and mid-size passenger cars, the minivan segment has shrunk as it is being boxed in by SUV models. Though, there still are some pros to choosing a minivan over an SUV for some consumers. That being said, here are the five minivans left on the market (though Dodge has already announced a sunset date for the Grand Caravan).
We rank these 5 minivans from worst to best by combining their ratings on driving performance, standard features, design, and value.
5. 2019 Dodge Grand Caravan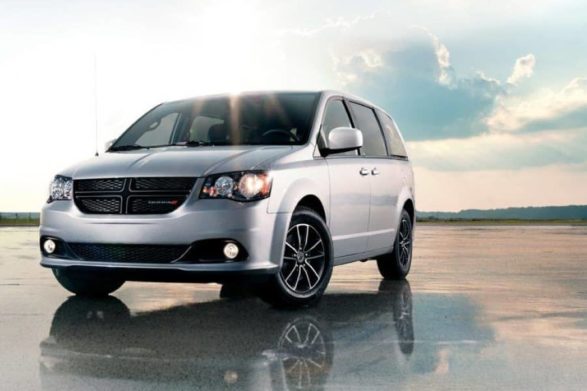 (image via Facebook)
In somewhat sad news, we now know that Dodge has said so long to the Grand Caravan. The last model year will be 2020. Dodge created the minivan market when it introduced the Caravan to U.S. consumers in 1984. Now it will be exiting the segment it helped to start. To be fair, Dodge has long since left the Grand Caravan out to pasture. This current (and last) fifth generation of the Grand Caravan has been around since 2008! And, boy, does it show! The interior is low rent, exterior sound noise bleeds into the cabin as if nothing were in its way, and there are few standard safety features compared with models on this list. The only pro, Stow 'n Go seats, can be found in a similar version on the much posher Chrysler Pacifica.
4. 2019 Kia Sedona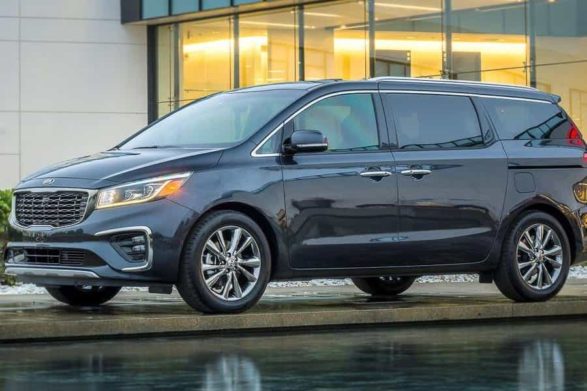 (image via Facebook)
The 2019 Kia Sedona offers a compelling value proposition with its low starting price and long list of standard features. But when comparing it across the entire class, the deal seems like less of a steal. When it comes to the things people buy minivans for, handling and cargo space, the Sedona falters somewhat. It's pleasant enough, but the Honda Odyssey and Chrysler Pacifica have driving experiences that are just too nice to pass up. Perhaps when the Sedona undergoes a planned overhaul for the 2022 model year it will offer buyers an even more competitive package.
3. 2019 Toyota Sienna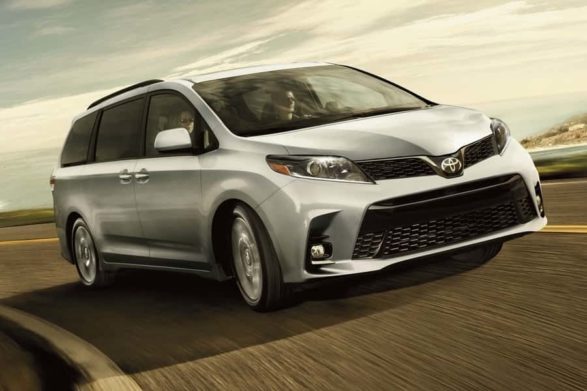 (image via Facebook)
The 2019 Toyota Sienna comes in at the middle of our ranking because of its mediocre…well, everything. The design, both interior and exterior, is middle-of-the-road. We're less keen on the interior layout of the Sienna compared to other minivans. Drive quality is fine; there's nothing offensive nor anything steller to write home about. Safety ratings, compared to its competition, are also middling. The Toyota Sienna does have available all-wheel-drive which sets it apart from the other minivans on this list. If you have your heart set on a Sienna, it may be best to wait a couple years for the model year 2021 complete redesign.
2. 2019 Honda Odyssey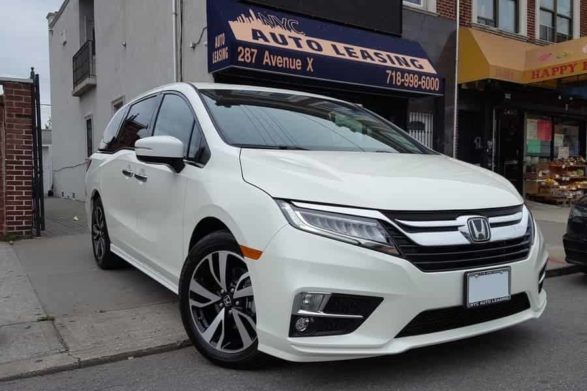 (image via Facebook)
Honda knows how to make great vehicles. That's why the Civic, Accord, and CR-V are all at the top of our rankings for their respective classes. The 2019 Honda Odyssey is no exception. This minivan has a spacious and well-designed interior that is thoughtfully laid out for both drivers and passengers. The infotainment system is user-friendly and easy to understand at a quick glance. Ride quality is also top-notch with solid handling and a V6 engine that is just powerful enough without sucking down all your gas money. The only thing that kept the Odyssey from the top of the pack was the fact that you have to remove the second-row seats to utilize the maximum amount of cargo space this minivan has available.
1. 2019 Chrysler Pacifica
(image via Facebook)
The 2019 Chrysler Pacifica leads the small pack of minivans on the market. It has a comfortable ride, which is important when you're toting around the family. Even better, buyers can choose between a traditional engine and a plug-in hybrid setup. The plug-in version of the Pacifica can travel 32 miles on electricity alone before the gasoline engine kicks in. Or, drivers can set it to operate like a more traditional battery-electric hybrid to increase fuel efficiency. Altogether, the plug-in version can travel 100 miles further on a full charge and full tank of gas than its gas-only siblings. It's our preferred choice since it retains all the same features (including seats that fold into the floor) that make the Chrysler Pacifica the top minivan to beat on the market!