Digital Dealer-to-Dealer Auction Marketplace Expands Inventory Access in U.S.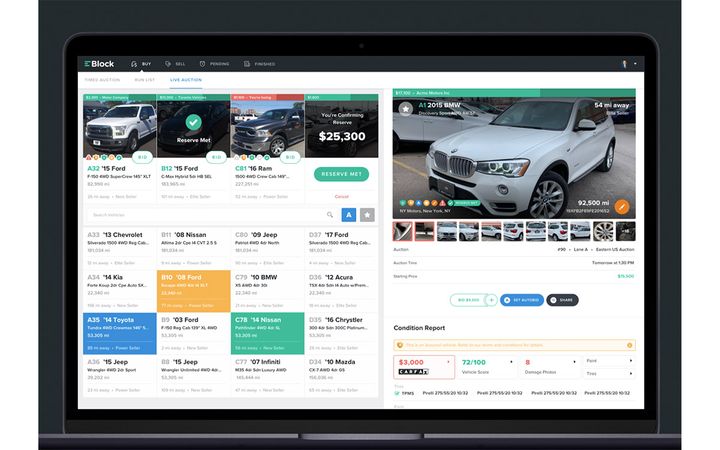 BURLINGTON, Vt. – EBlock, an E INC brand, enables dealers to buy and sell inventory in less time through its dealer-to-dealer digital auction marketplace that captures the energy and urgency of a live auction.
"Dealers continue to face inventory constraints. With every dealer fighting the same battle, they're unlikely to meet demand using only one channel. Our platform enables them to expand their network and buy and sell inventory with speed and efficiency." said Jason McClenahan, president, and CEO of E INC.
EBlock, which recently expanded to the Southeastern U.S., most closely replicates the in-person auction experience digitally, with set auction times, run lists, and cars bought and sold in 60 seconds through multiple virtual lanes.
The platform is also built with buyers in mind, ensuring they can bid and buy with confidence. EBlock boasts comprehensive and detailed condition reports and a completely transparent bidding environment, so dealers can see who they're buying from and who they're bidding against. Transactions are backed with a robust Assurance Program, which protects dealers from the unexpected and expedites sales resolution.
Filtered searches, tailored notifications, and powerful features like run lists, Watchlists, and Autobids, make buying fast and efficient.
The automotive industry is undergoing huge changes and challenges, and dealers need partners who help them stay ahead of the competition and the market.
"With the digitization of wholesale and retail occurring rapidly, we are focused on helping dealers make smart decisions across these areas of their business," said EBlock Chief Product Officer, Jai Macker. "By connecting the two worlds using inventory and data, we can provide dealers with the insights they need to make better decisions about their retail trades and inventory, and what inventory they should acquire on the wholesale side."
EBlock, which recently acquired Fastlane Auto Exchange, a Michigan-based physical auction located 75 miles from the Canadian border, also offers end-to-end solutions, bridging the gap between land and technology. Experience centers provide logistical hubs for ancillary services such as transportation, inspections, and other post-auction services.
With nearly 1 in 5 vehicles within EBlock's inventory crossing the border to U.S. buyers from Canada, EBlock serves as the only end-to-end, cross-border solution, connecting dealers with previously hard-to-reach inventory.
"At E INC, our most important asset is our customers," said McClenahan. "We are here to provide our dealer partners with an experience and solution that has never before been done in automotive, combining our market-leading technology with our physical auction infrastructure so we can meet the customer where they are and how they prefer to do business. We will continue to be the technology leader in this space, while innovating connections between wholesale and retail."
EBlock was ranked the fastest growing automotive company in Canada. The company is the premier remarketing platform for dealers and wholesalers providing a tech-first platform with live virtual lanes, set auction starting and ending times, and an uncompromised auction experience.