Dealership Compliance Checklist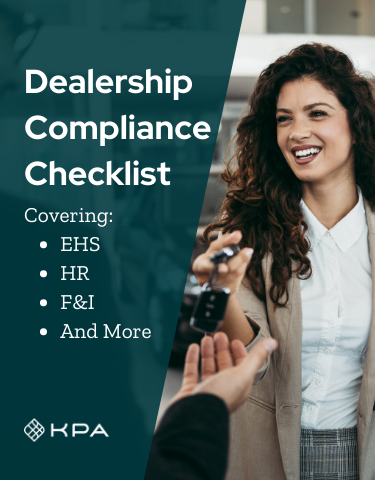 When did running a dealership get so complicated?
These days, dealership owners, general managers, and employees are busier than ever. You're dealing with dozens upon dozens of regulations, safety considerations, HR concerns, and more. How do you manage it all?
To uncomplicate things we've put together a checklist covering more than 100 potential risks your dealership may be facing right now.
Download this free Dealership Compliance Checklist to learn:
EHS Hazards
HR Considerations
Sales F&I Risks
Business Processes Best Practices
Is your business covered where it counts? Find out now.
By KPA