30 Most Iconic Cars of the 1970s
After the gas-guzzling muscle cars of the 1960s, it's not surprising that American car buyers turned toward compact cars during the energy crises of the 1970s. However, that doesn't mean that vehicles weren't just as amazing as those that came before—there are still plenty of models from the 70s that would go on to become true, iconic classics! Although, there were a few duds along the way as well (we're looking at you, Ford Pinto).
But whether they were just plain famous or downright infamous, these cars are all iconic for one reason or another! Here are some of the most memorable automotive designs of the decade.
1. 1971 Chevrolet Vega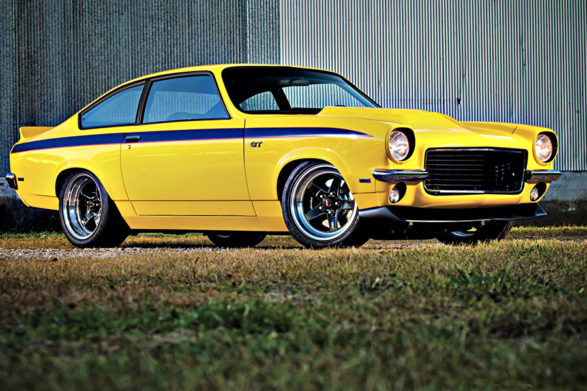 First up is the 1971 Chevrolet Vega. The Vega was a lesson in reputation. Initially lauded and an award winner (Motor Trend Car of the Year), the Vega eventually ran into reliability and safety concerns, as well as a tendency to rust.
(image via Facebook)
2. 1977 BMW 3 Series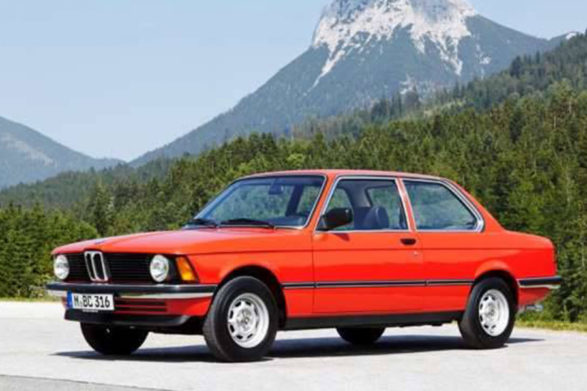 While BMW introduced the first 3 Series model to Europe in 1975, it didn't come stateside until 1977. These models did have six cylinders, but they still started a revolution that now accounts for 30% of all BMW's sales.
(image via Facebook)
3. 1972 Oldsmobile Cutlass Supreme
The Cutlass was Oldsmobile's bestseller, and the convertible, in particular, was a thing of beauty. The 1972 model captured a solid 16% of the entire convertible market.
(image via Facebook)
4. 1975 AMC Pacer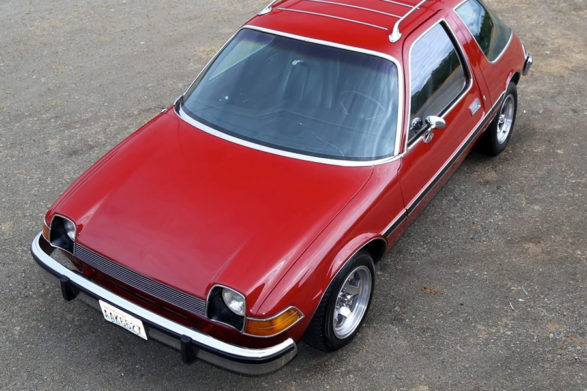 The unique styling and wrap-around rear window of the AMC Pacer earned it the nickname "the flying fishbowl." The two-door compact definitely stood out from the lumbering behemoths on the road around it.
(image via Facebook)
5. 1976 Dodge Aspen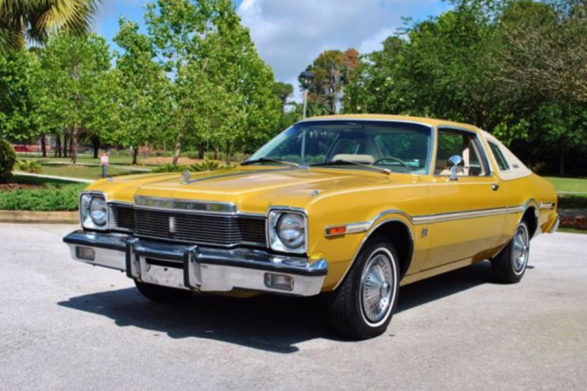 Motor Trend's '76 Car of the Year was a replacement for the Dart and featured notably improved visibility compared to other Dodge models. It was billed as the "family car of the future."
(image via Facebook)
6. 1973 Chevrolet Chevelle Laguna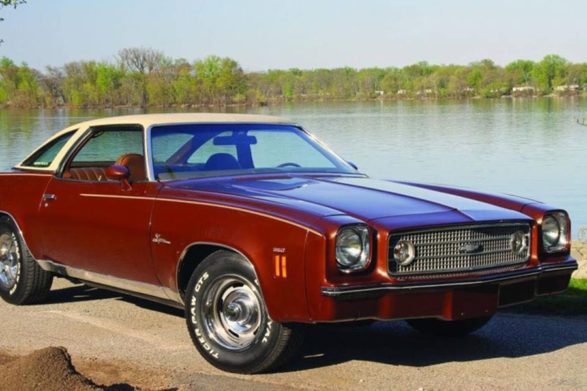 This top-of-the-line Chevelle model was only in production for 3 years, but in that time it racked up a winning reputation for being the car of choice for NASCAR competitions.
(image via Facebook)
7. 1971 Ford Pinto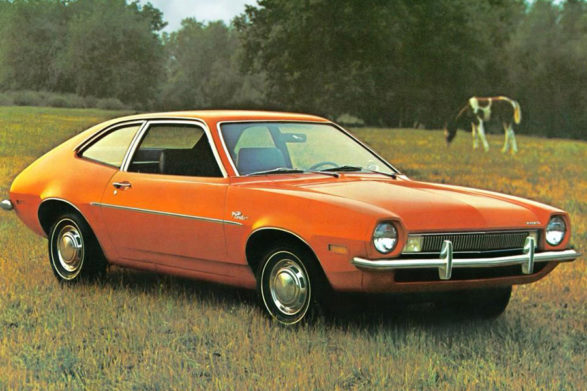 Ford's first North American subcompact might be most remembered for its…ahem…"explosive" fuel tank design, but in its first 10 years, 3 million models were produced.
(image via Facebook)
8. 1975 Dodge Ram Van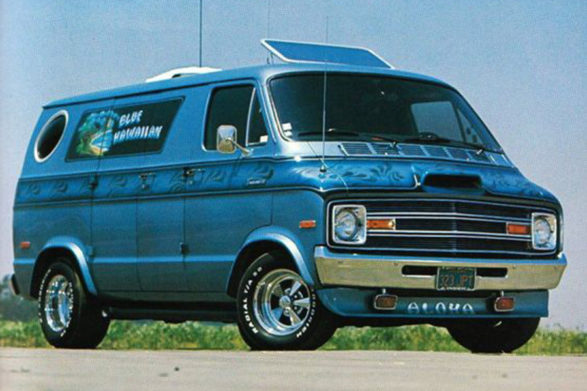 Dodge was a pioneer in the 15-passenger van model. Ford and GM were much later to the game. Why you need 15 passengers…well—keep that to yourself.
(image via Pinterest)
9. 1972 Honda Civic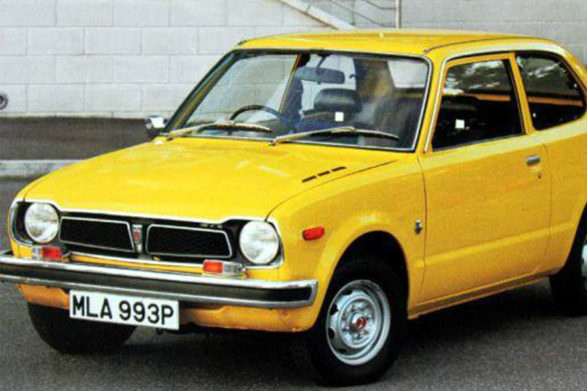 The current Honda Civic is a segment leader in the compact car arena. This 1972 model foreshadowed great things to come, even though it was a subcompact and only available with 2 doors.
(image via Facebook)
10. 1973 Mitsubishi Lancer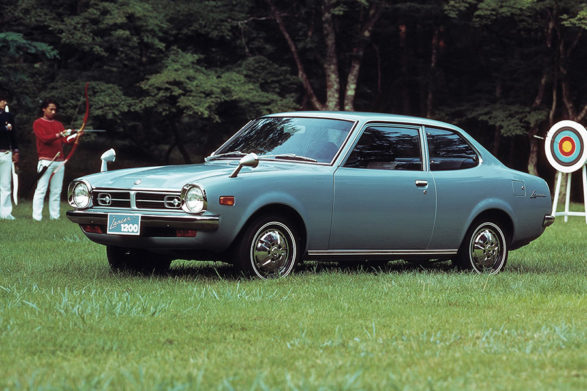 The Mitsubishi Lancer left North America in 2017, so it's worth a look back at the original model in its 1973 debut. The boxy, unassuming car has a strong rally history.
(image via Facebook)
11. 1977 Ford LTD II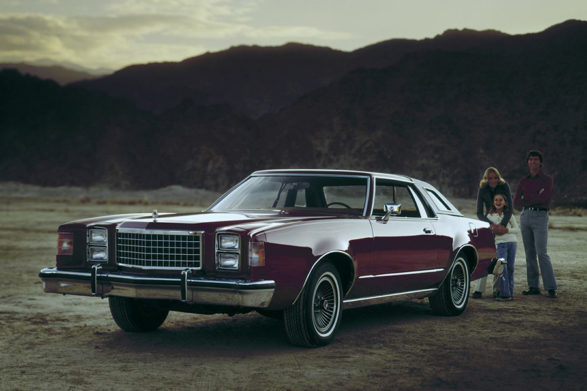 Replacing the Torino, the LTD II was one of the largest cars to be designated to mid-class status. The sharp-edged styling was a rebuke to the "coke-bottle" shapes that were previously popular.
(image via Facebook)
12. 1976 Cadillac Seville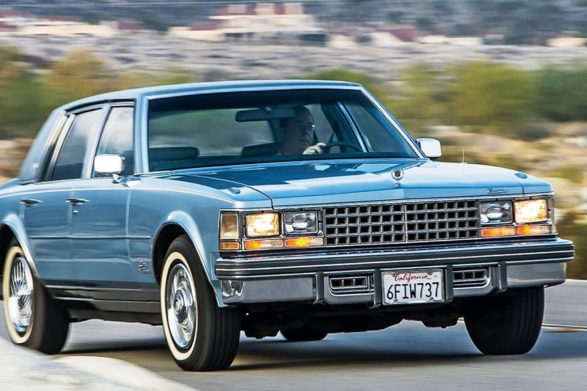 Even though it was smaller than other Cadillac models, the Seville often carried the highest starting MSRP. It was GM's answer to the surging popularity of European Mercedes-Benz and BMW.
(image via Facebook)
13. 1979 Volkswagen Rabbit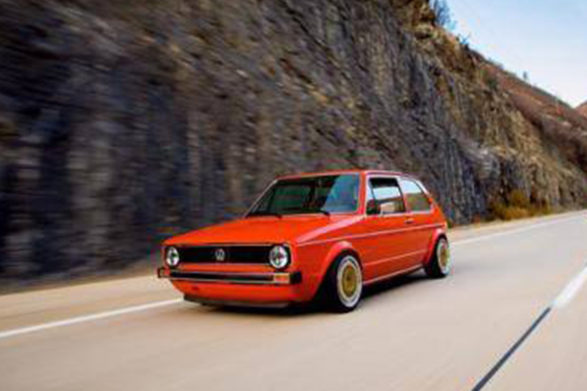 VW's Gold was sold under the "Rabbit" name in North America and featured distinctive squared-off styling, particularly in the front, and a "snowflake" wheel.
(image via Facebook)
14. 1975 Pontiac Astre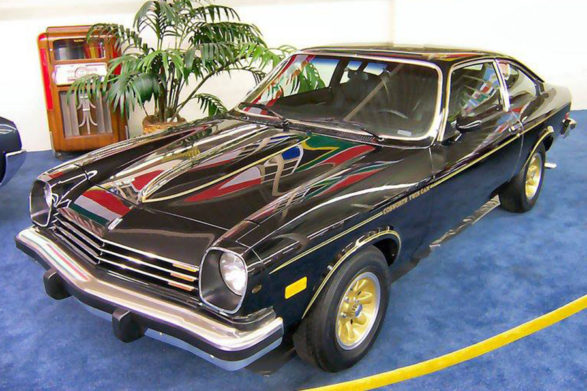 This subcompact was the Pontiac version of the Chevy Vega. The hatchback coupe especially took styling inspiration from its sportier cousin, the Pontiac Firebird.
(image via Facebook)
15. 1971 Pontiac Grand Safari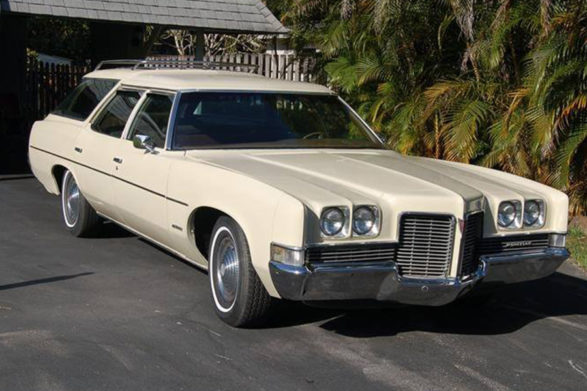 What else says 1970s better than this full-size, top-of-the-line station wagon? It was the largest Pontiac ever built.
(image via Facebook)
16. 1977 Dodge Diplomat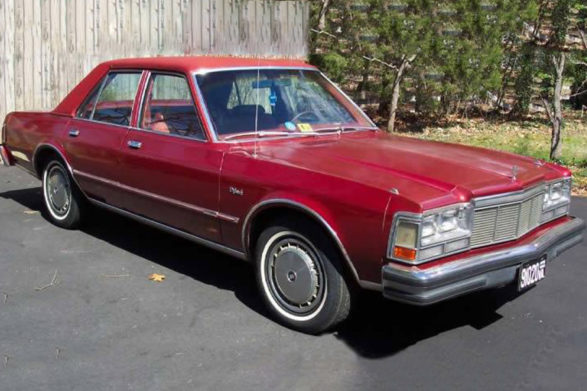 The Diplomat was Dodge's sister car to the Plymouth Gran Fury. The boxy square roofline might seem familiar to some, as the model was a popular choice for police cars across the country.
(image via Facebook)
17. 1978 Dodge Magnum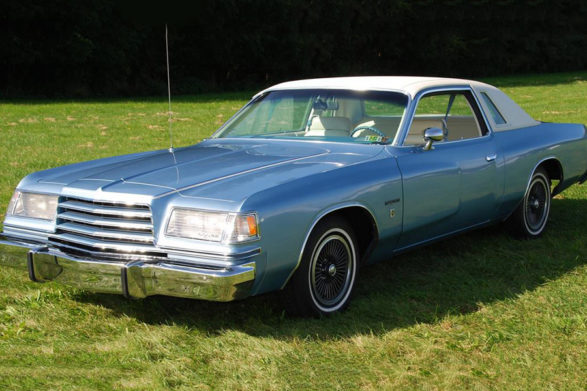 When the 78 Magnum was released, its styling was basically a "rounded off" Charger. Chrysler marketed it as a NASCAR contender, but drivers found it too inconsistent.
(image via Facebook)
18. 1973 Pontiac Grand Am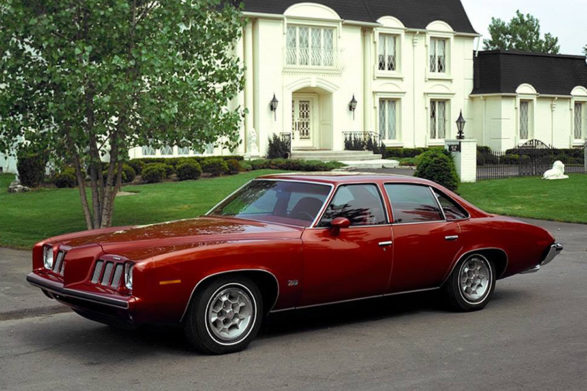 This was America's response to European luxury sports cars. The notable split grill features a pointed nose, reminiscent of the Pontiac arrowhead logo, that was squeezable and would retain its shape during small collisions.
(image via Facebook)
19. 1974 Volkswagen Dasher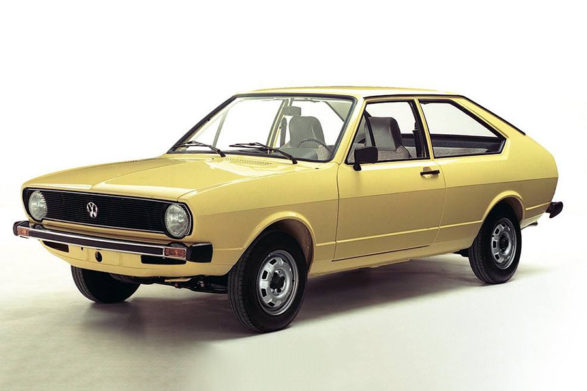 The original Volkswagen Passat was launched stateside in 1974 under the Dasher name. It was named Wheels magazine's car of the year.
(image via Facebook)
20. 1977 Lincoln Versailles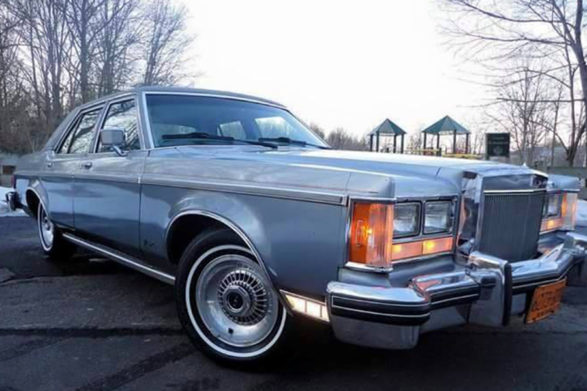 This compact luxury car was a main competitor to Cadillac's Seville. One distinguishing feature of this design was the vinyl landau roof that became common across many makes and models.
(image via Facebook)
21. 1977 Honda Accord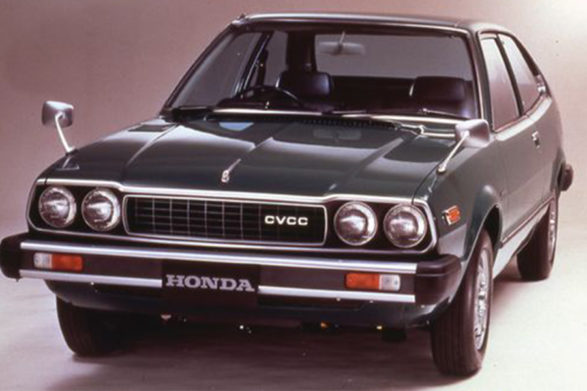 This small, unassuming 3-door hatchback would eventually come to dominate the American market as one of the most popular cars in the U.S. Honda's entry from Japan came just in time to take advantage of the 1979 energy crisis.
(image via Pinterest)
22. 1978 Pontiac Sunbird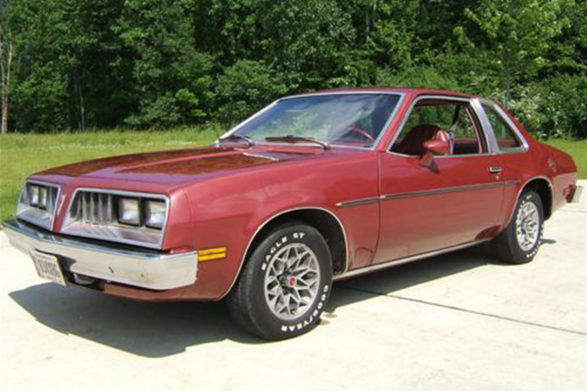 The flexible Sunbird had a variety of body styles to choose from: coupe, hatchback, even station wagon. Its exceptional fuel economy was what it was truly known for.
(image via Wikipedia)
23. 1979 Pontiac Phoenix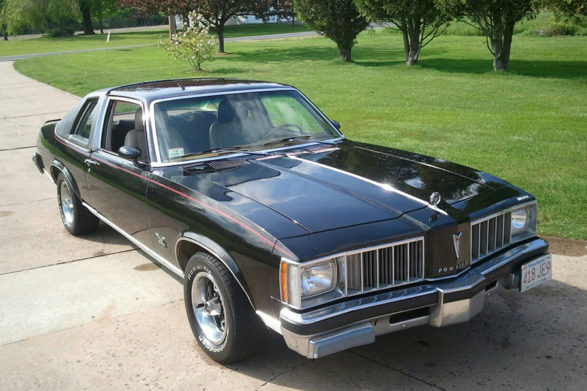 Pontiac's compact Phoenix went through two generations. The first (released in the late 70s) featured a boxy design with square headlights, vertical grills, and long nose.
(image via Wikipedia)
24. 1975 Ford Granada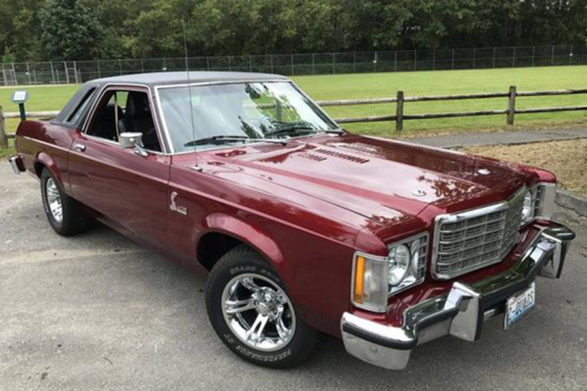 In 1975, Ford brought its popular European car stateside. Its stately box design remains the all-time favorite of Stephen Estrada, once Ford's design chief.
(image via Pinterest)
25. 1978 Mercury Zephyr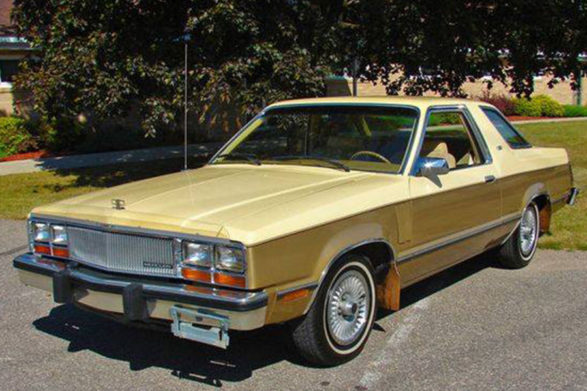 The 2-door notchback sedan might be the most popular version of the Zephyr, but the most unique was the Z-7 model with its wrap-around taillights and angled rear deck.
(image via Facebook)
26. 1977 Chrysler LeBaron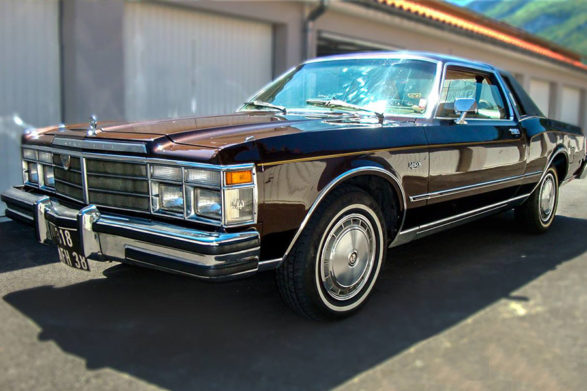 Originally, a top-of-the-line Chrysler Imperial, the LeBaron was spun on as its own nameplate in 1977. It was intended as a more upscale version of the Dodge Aspen.
(image via Facebook)
27. 1975 Plymouth Grand Fury
The Gran Fury sputtered through a flurry of production year gaps in its triple iteration, but one constant was the V8 rear-wheel-drive configuration.
(image via Pinterest)
28. 1978 Ford Fiesta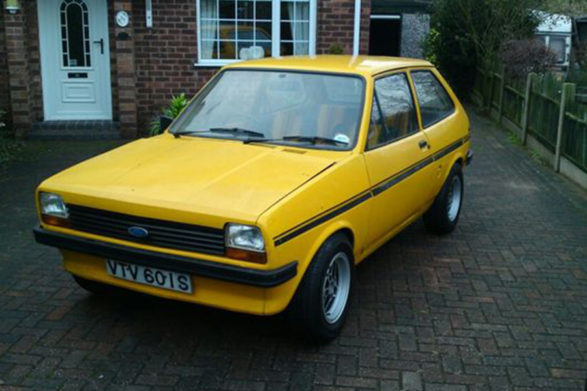 Now one of Ford's best-selling nameplates, the Fiesta had humble beginnings in the 1970s. Initially, a European offering, the Fiesta made the jump to America, and a subcompact star was born.
(image via Pinterest)
29. 1980 Chevrolet Citation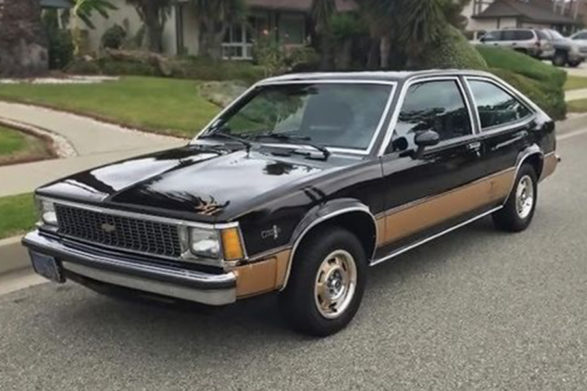 Although a 1980 model, Chevrolet introduced the Citation in 1979. It was one of the most popular launches for General Motors, selling 810,000 units in its first year.
(image via Pinterest)
30. 1979 Chevrolet Chevette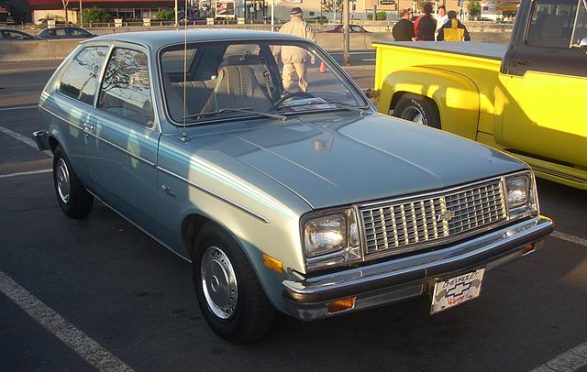 Lastly, the Chevette was Chevrolet's subcompact hatchback. It was an immediate hit and was the best-selling car in the U.S. between 1979 and 1980.
(image via Wikipedia)