2022 Kia Niro: A Trim Comparison
The 2022 Kia Niro is built from the ground up to optimize fuel economy. And it does this all while looking like a normal crossover SUV! If you don't think this is a small feat, just look at the Toyota Prius. Yes, that vehicle has great gas mileage, but is its styling conventional? Other than the name badge on the back of the Niro, you wouldn't otherwise know this is a high-mileage driver.
Kia Niro Trim Comparisons
This detailed breakdown shows which features you can find in each trim in each version of the Niro. And if you need a refresher on the different hybrid and electric engine types, as well as their pros and cons, you can find more information in our detailed breakdown. This year, the Niro boasts the new Kia logo.
Hybrids versus Electric
This subcompact crossover comes in three different models, none of which has a traditional gasoline engine. The standard offering Niro is a hybrid electric vehicle (HEV) with a battery that helps lower fuel consumption. There is also a plug-in hybrid (PHEV) Kia Niro that can drive up to 26 miles on the electric battery alone before a gas engine takes over. Finally, there is the fully electric Niro EV that travels up to 239 miles between charges using zero gasoline.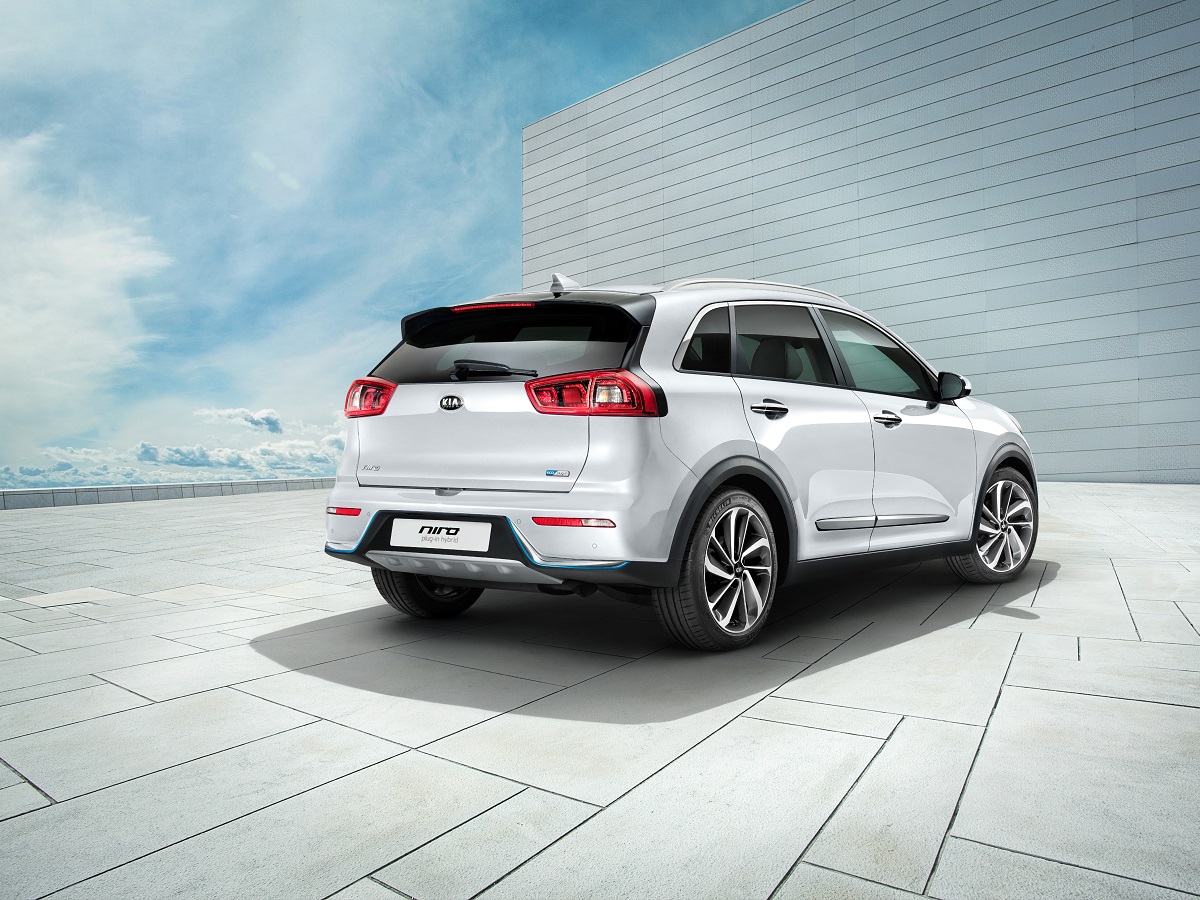 LX
The Niro LX trim is exclusive to the hybrid Niro starting at $24,690. The vehicle features standard dual-zone automatic climate control, a rearview camera, and rear seat reminder. The UVO infotainment system features an 8-inch touch screen, USB ports, a six-speaker audio, Bluetooth and wireless Android Auto and Apple CarPlay.
LXS
The LXS has significant improvements over the previous trim. Its starting MSRP is $26,090 for the hybrid trim, while the plug-in hybrid starts at $29,590. The exterior adds LED turn-signal indicators for improved safety and heated outside mirrors for cold winter days. It also includes daytime running headlamps and fog lights. Overall, the Niro EX has a much stronger set of safety features than the Niro LX.
The inside has very few alterations, but they're big ones. Blind spot detection with lane change assist and rear cross traffic alerts are included with the Niro EX. There's also automatic emergency braking, forward collision warning, driver drowsiness monitoring and pedestrian detection. Overall, this can significantly decrease the risk of an accident, which protects both you and your investment.
LXS SE
The LXS SE starts at $27,590 and is available exclusively with the hybrid trim. It features leather interior accents, rear parking sensors and a power-adjustable driver's seat.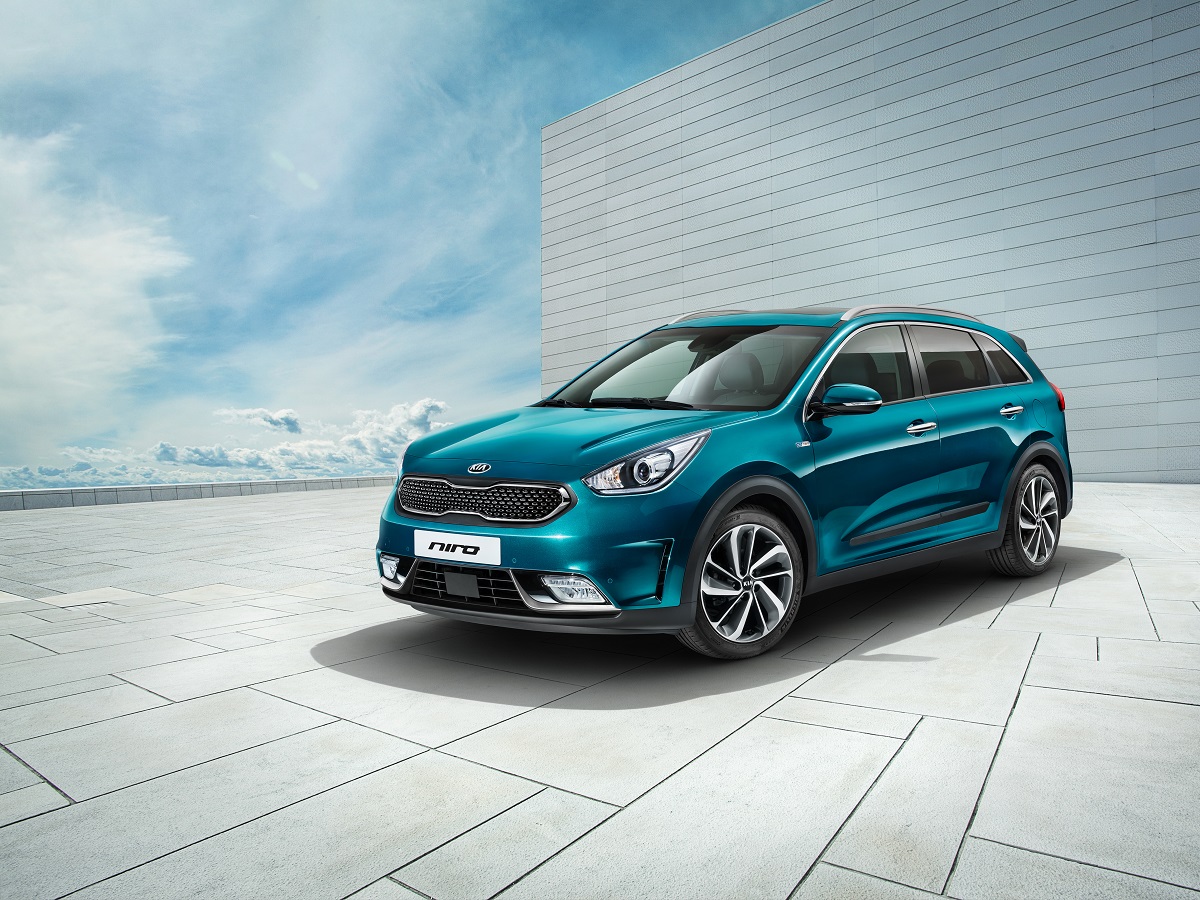 Touring SE
The Touring trim is the top-of-the-line choice for the traditional hybrid electric Niro with an MSRP of $29,890. It is not available on plug-in hybrid. The price isn't much higher than the LXS, but it has plenty of small upgrades like synthetic leather upholstery, wireless device charging, eight-speaker audio, navigation, and even adaptive cruise control.
Drivers will also have 10.25-inch touch screen infotainment system with Apple CarPlay and Android Auto. Listen to satellite radio and HD radio on a premium eight-speaker Harmon Kardon audio system. Navigation is included with this model as well.
EX
Next up is the EX trim. The EX models feature comfort features like heated front seats, cloth and leather upholstery, and also come with features like adaptive cruise control and wireless device charging. This model can only be purchased with plug-in-hybrid and fully electric powertrains, starting at $33,390 for the hybrid and $39,990 for the EV.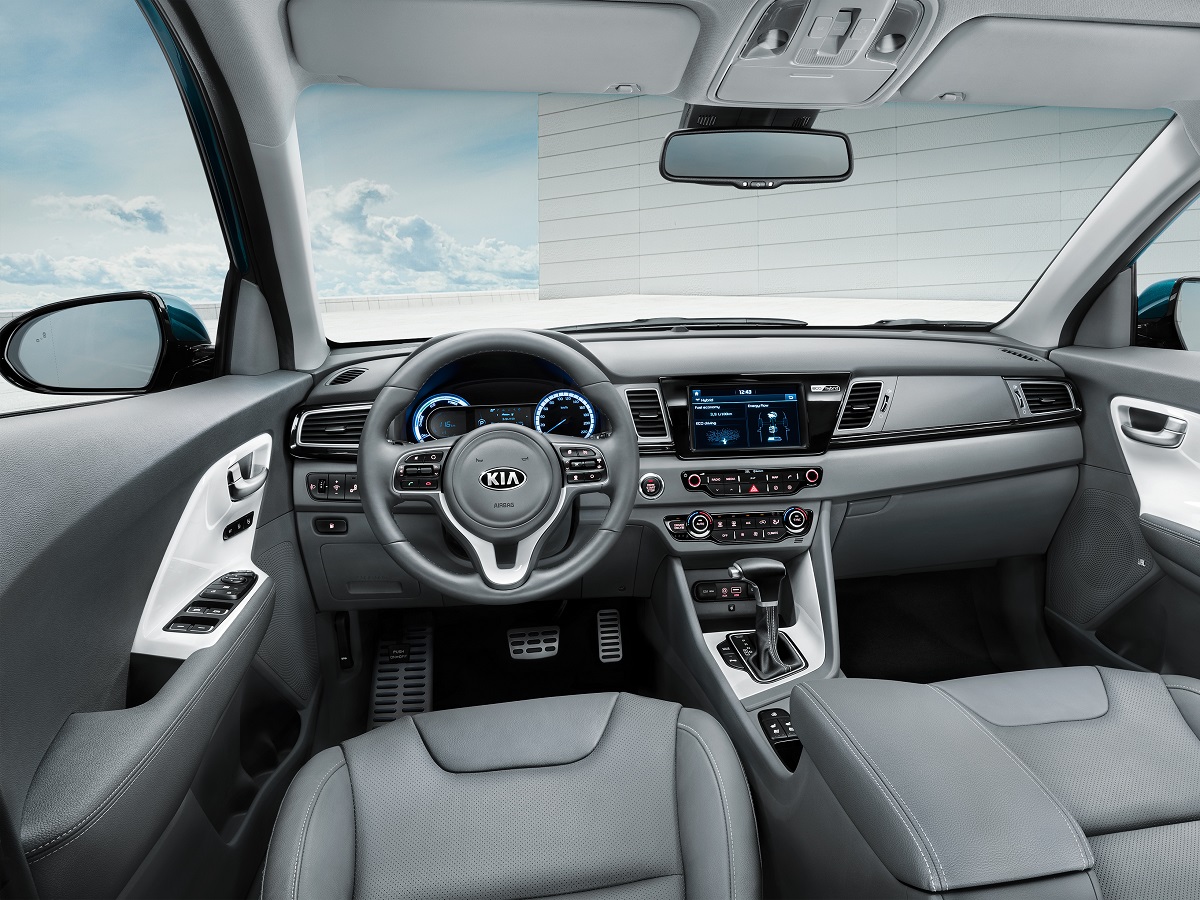 EX Premium
The EX Premium trim serves as the top-of-the-line option on the Hybrid, Niro Plug-In Hybrid and the Niro EV. Standard features for this model include synthetic leather seating, ventilated and heated front seats, a heated steering wheel, rear parking sensors, and standard wireless phone charging. The starting MSRPs are $31,990 for the Hybrid, $36,490 for the Niro Plug-In Hybrid, and $44,650 for the Niro EV EX Premium.
(Image via Kia)