2021 Volvo XC40: A Trim Comparison
In the U.S., SUVs are big business these days, especially the compact crossover segment. Volvo certainly didn't want to miss out on the trend. That's why, in 2021, the brand released its first-ever compact SUV. Though Volvo may be famous for its wagon models, the brand-new 2021 Volvo XC40 is decidedly North American. It features a high seating position on the company's new Compact Modular Architecture platform. What's that mean for you? It gives the XC40 the handle and feel of a car with the sightlines and storage of an SUV.
Comparing the Volvo XC40's Trim Levels
With three different trim levels to choose from, there are luxury and safety features for any potential price point. The XC40 has been racking up just as many awards as its larger siblings.
In fact, the XC40 had been named the European Car of the Year, in part, because of its unique interior features. While it may slot into the compact segment, it has the storage capabilities of a much larger vehicle. Some of the most lauded ingenious details include foldout hooks for purses or bags on the glove compartment and in the rear trunk, a removable trash bin in the center console, hidden pullout storage under the front seats, and side door pockets large enough to hold a full-size laptop.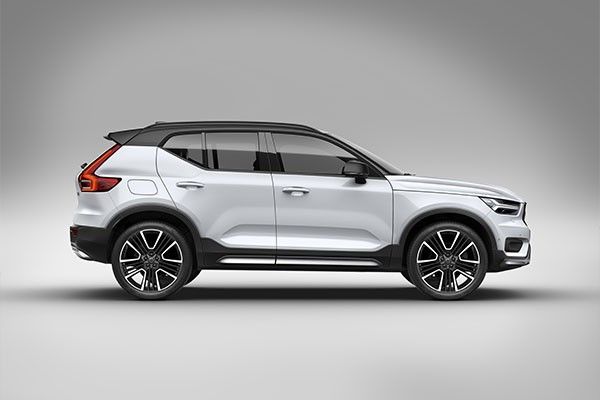 Momentum
So what's actually included with the base Momentum trim? Actually, it's a good number of things for the $33,700 MSRP that it costs! The base T4 engine provides 187 horsepower and 221 lb-ft of torque. It's paired with a front-wheel-drive powertrain. Buyers can upgrade (for an additional $2,000) to the T5 engine that has 248 horsepower and 258 lb-ft of torque. With the T5, they'll also get an all-wheel-drive powertrain. Interior standard features include a 12.3″ digital driver display, rear park assist camera, leather upholstery, power driver seat with memory function, and four-way lumbar support.
The exterior features 18″ alloy wheels, aluminum roof rails, and cap-less fuel filling. Instead, a seal opens when a fuel nozzle is inserted and automatically closes when it's removed. There's no cap to unscrew open or screw back closed. On the safety front, the 2021 Volvo XC40 offers forward collision warning, blind spot monitoring, rear cross traffic alert, lane departure warning, lane keep assist and rear parking sensors among other things.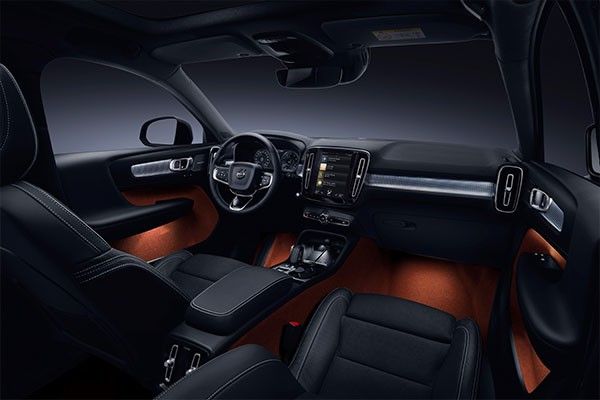 R-Design
The 2021 Volvo XC40 R-Design is the sport-inspired trim. It starts at $38,950. The R-Design features a sport chassis and paddle shifters on the steering wheel for a more racing feel. The vehicle sits atop 19″ alloy wheels and has a specific R-Design front grille along with glossy black integrated roof rails. The interior climate automatic control also features two zones as opposed to the Momentum's one. A panoramic sunroof, eight-way power-adjustable seats and ambient interior lighting are also included. Seats are made on Nubuck leather.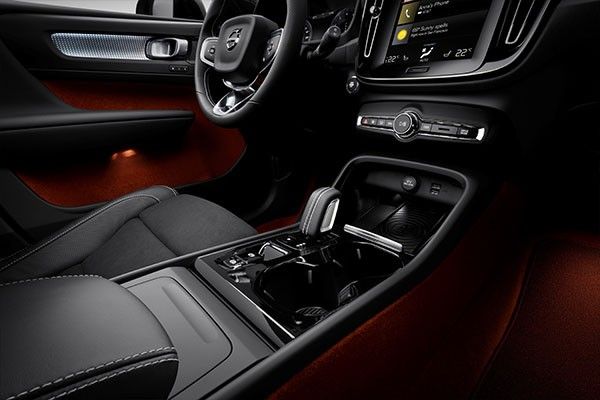 Inscription
The 2021 Volvo XC40 Inscription trim is the brand's most luxurious offering. Like the previous two trims, there are two engine and drivetrain options. The vehicle starts at $39,450. The luxurious features of the Inscription trim include mostly whats in cluded in the previous trim such as a laminated panoramic moonroof and Sensus Navigation Pro. This guidance system displays road directions using the 12.3″ driver display and includes real-time traffic updates. Drivers who have the Volvo On Call app can also send specific destination points between their smartphone and their car.
Inside, the gearshift features a lavish Orrefors brand genuine solid crystal inlay. Additionally, genuine driftwood inlays along the door panels and the dash provide unique texture and natural-feel materials. The driver display also provides road sign information such as speed limits and no passing signs thanks to a forward-facing camera. That way, drivers always know what type of driving zone they are in at any given moment.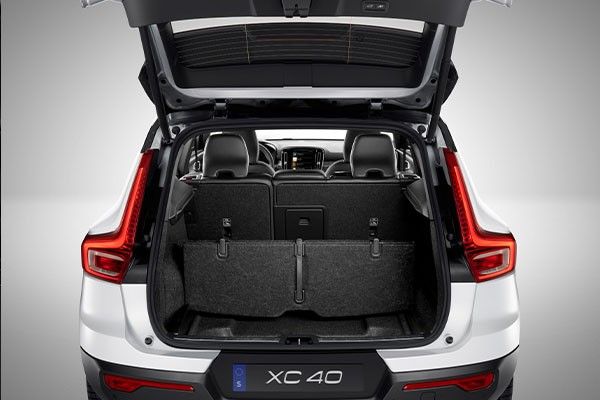 (image via Volvo)